Real Men Real Style
We present top men of the town who are on their way from passion to profits. Some are at their start of their journey and others are already quite far. The goal of this story is to inspire YOU to find your true passion and turn it into a profitable business so that you can live the life of your dreams. These most eligible bachelors of the town are here to give you some hard rock gyan.
SUKHI GILL
A die-hard entrepreneur at heart, Sukhi Gill helps people define what true entrepreneurship is and what it takes to be a leader and also helps people dispel the myths related to different types of businesses.
He runs a chain of salonHeadmasters, in three cities of Punjab and also handles a huge immigration company. The good news is that this handsome hunk is single and has a heart of gold.
Tell us something about yourself?
I did my graduation from Punjabi University, after which I moved to Moscow, Russia with my brother and started my own business in fashion and to keep our culture alive we were into agriculture as well. We earned a lot of success, wealth and respect but after some time I wanted to be back with my family. I was really homesick and that is when I decided to come down to my hometown and start something here. As I have always been in businesses related to lifestyle, I thought of doing something in the same profession and opening a salon was the best out of all the options available to me. The first branch I opened was in Jalandhar, then we opened another outlet in Patiala and now we are in Ludhiana as well.
Brief us about your journey in entrepreneurship, it's ups and downs. How did you manage to cope up?
No journey is complete without some struggle, In fact, sometimes it feels like a constant struggle. You are never quite satisfied, always trying to push the boundaries, and then moving onto the next thing – which inevitably takes you back to starting all over again. Be it in India or Russia struggles are always going to be there. Remain focussed on your goal and build yourself in a way that nothing can hinder you from succeeding. I did the same and here I am today.
Tell us something about your lifestyle?
I get up early in the morning, go to the gym, take my diet and by 10 am I am all ready for my office. I make sure to take out time for my family and friends on the weekends but on the weekdays I don't compromise with my work.
What is one moment that you cherish?
Well, I have a very hectic schedule and don't get much time to cherish things around but yes, I cherish my work all the time. The most cherished moment of my life was when my niece was born.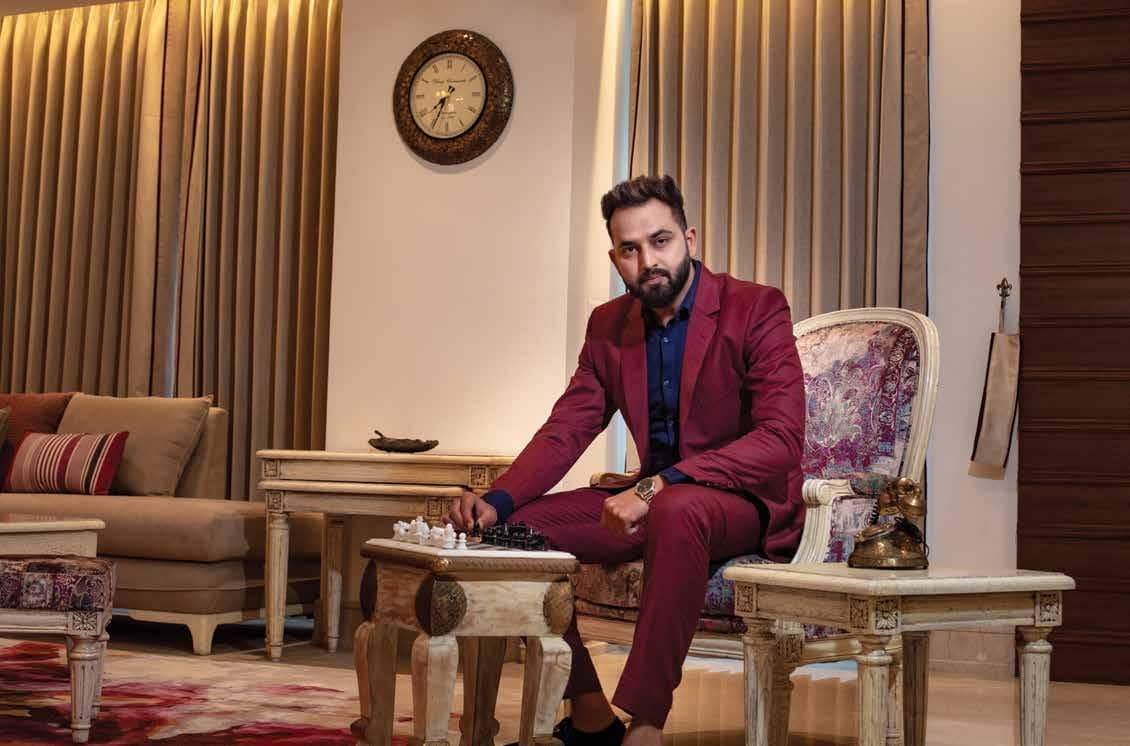 Tell us something about your style statement?
Most of the times I am in formal wear so certainly I like classy clothes but at the same time I believe, I haven't really thought of making a statement, to me style has to be natural and comfortable. The more natural one is, the more comfortable one will be.
Who has been your favorite star since your growing age?
It has to be our own Bhai-Salman Khan. Which are your favorite brands? Louis Vuitton, Armani, Gucci, Ralph Lauren, True Religion and many others. The list is never-ending.
What are your interests?
I am a globetrotter by heart. I like to explore the world without any specific agenda. Utterly fascinated by all things extravagant from a very young age, I like gathering cultural knowledge effectively.
Which is your favorite bike or car? Why?
Currently, I own Harley Davidson Fat Boy and it had been my dream since 2012 to buy this beast and ultimately I achieved this goal in the year 2015. This bike is the epitome of all things cool. Once you actually get a glimpse of it in all its satin chrome glory, you will definitely want more of this beast. I also own a Jaguar XF Sports Luxury 3.0 (Diesel), this beauty has my heart and soul.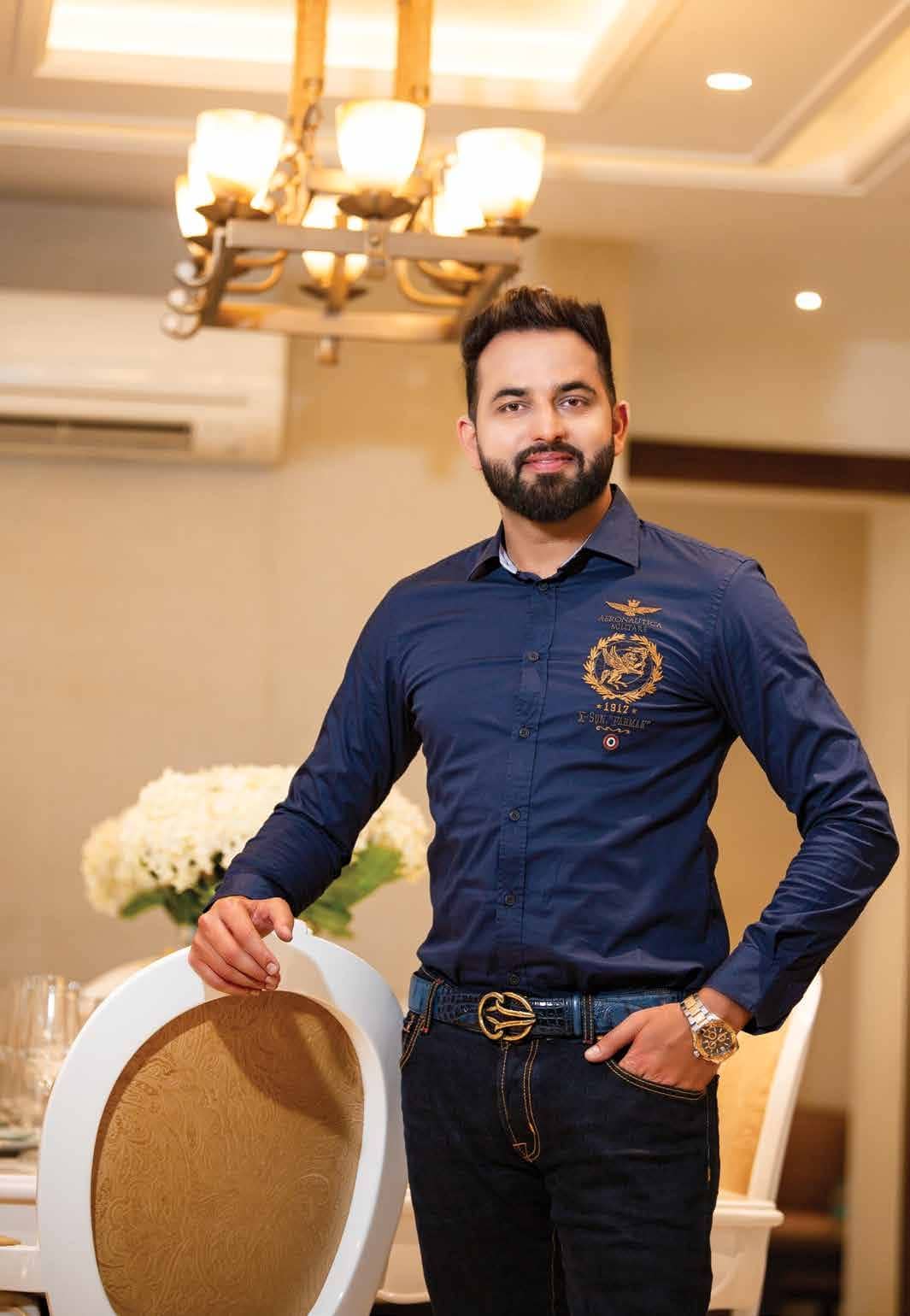 What if you fall in love with someone who doesn't like dogs?
I unwind myself with my pet dogs who are like an instant dose of energy for me. At home they are my best buddies and dogs are essential for me and just in case something like this happens where my partner doesn't appreciate my love for pets then I can always try and change her mindset and I think if somebody loves me then she will accept my love for everything around as well.
Our readers would love to know about your fitness mantra?
You can read up to 3 premium stories before you subscribe to Magzter GOLD
Log in, if you are already a subscriber
Get unlimited access to thousands of curated premium stories, newspapers and 5,000+ magazines
READ THE ENTIRE ISSUE
April 2019