Kill Plastic Before It Kills Life
With sky-rocketing plastic production, lack of recycling solutions & poor waste management, there are 15-51 trillion pieces of plastic in the world's ocean surface, right from the equator to the poles, from the Artic ice sheets to the sea floor. Not one square mile of the ocean surface anywhere breathes free of plastic. At the current rate plastic is expected to outweigh all the fish in the sea by 2050. A tragic reminder of where are we heading and what are we doing to save our animals & wildlife treasures?
There is no away, because plastic is so permanent and so indestructible, when you cast it into the ocean it doesn't go away-David Attenborough, naturalist, broadcaster.
The billions of pounds of plastic accumulation on our land, in our oceans and beaches have become a global crisis. More than 40 percent of the world's ocean surface is covered by toxic plastic. The plastic pollution left in our oceans and on land is actually killing our animals and our marine life. We need to work together globally to hunt for global solutions to prevent the death of our ocean life. The recent data shows that hundreds of whales, dolphins, seals, turtles, small finches, sea birds, and fishes are killed by ocean plastic pollution every year which includes single-use plastics and also plastic gear dumped by the fishing industry as well as other dumped plastic. They die by either ingesting this plastic or getting entangled in it. We have seen many sea creatures washing ashore dead with their stomachs bursting out with plastic. In fact endangered wildlife like the Hawaiian monk seals, Pacific loggerheads sea turtles is amongst the 700 species that are being affected by the growing plastic pollution resulting in more than 100 million animal deaths in a year.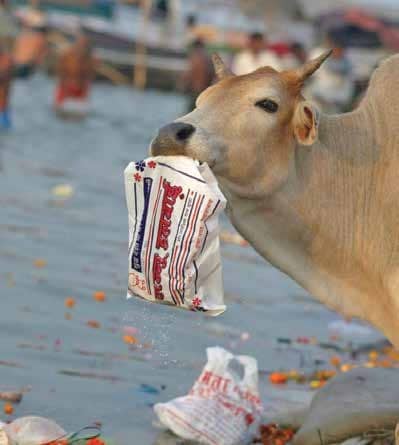 Plastic, plastic everywhere
Plastic is very durable and one has to actually believe that every piece of plastic ever made still exists somewhere on the face of this earth because plastic takes somewhere between 500-1000 years to decompose. Plastic generates from single-use plastic packaging, the plastic used to pack consumer goods, our clothing which sheds microplastic fibers in the wash, besides other industrial plastic waste. In fact, the fossil fuel industry plans to increase plastic production by 40 percent in the near future which will spell doom for our planet earth.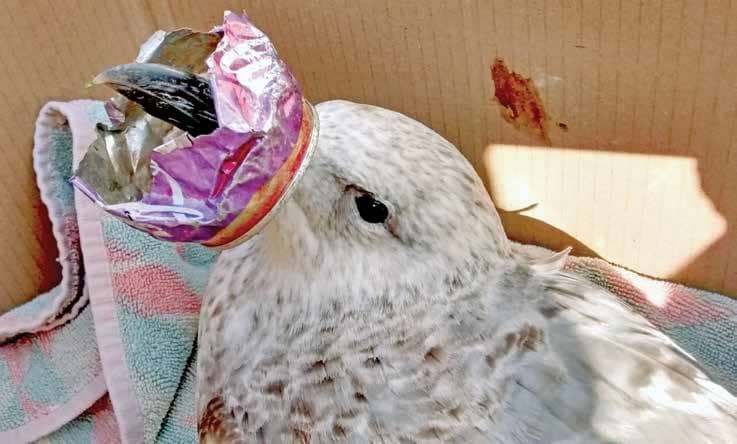 Oceans are not dumpsters
You can read up to 3 premium stories before you subscribe to Magzter GOLD
Log in, if you are already a subscriber
Get unlimited access to thousands of curated premium stories, newspapers and 5,000+ magazines
READ THE ENTIRE ISSUE
April 2019