How I went from activist to actress and why it matters that I did
Girls' Life magazine
|
October/November 2020
When she was just 17, Nicole Maines was the anonymous plaintiff in a landmark Maine Supreme Judicial Court case that won young transgender students the right to use the bathroom of their choice at school. Now, Nicole is a successful actress, playing Dreamer, TV's first trans superhero, on The CW's Supergirl, and her career has taken her activism to a whole new level. Here, she shares her story in her own words.
Maybe some people plan on becoming activists, but I definitely didn't. I wasn't trying to change the world or make a statement…I was literally just trying to use the bathroom. I transitioned early in elementary school. I was really lucky that my school had always been really supportive of me—until I was in fifth grade, that is.
That year, the grandparent of another kid at my school learned I was trans and set out to stop me from using the girls bathroom. He got his way and the school blocked me from using the girl's bathroom, gave me a bodyguard, forced me to use the staff bathroom, and isolated me from the rest of the students. Suddenly, they were treating me like I shouldn't even be allowed to exist in the same public spaces as everyone else.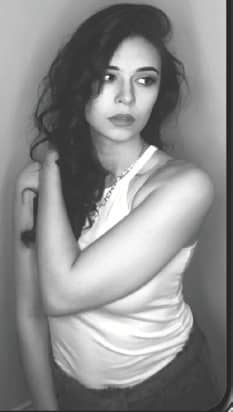 The situation got so bad that my family decided to take two serious steps. First, we filed a lawsuit against the school on the grounds of unlawful discrimination. As difficult as that was, it was nothing compared to the second step we knew we had to take: My mother, my twin brother Jonas and I packed up our lives and moved two hours south to start over at a new school. Sadly, the nature of my dad's job meant he couldn't come with us. We ended up having to live apart from my dad for six years.
Life at my new school wasn't perfect, either. I *was* allowed to use the girl's bathroom, but I was forced into the closet. My parents warned me and my brother that we could never tell anyone I was trans or we might have to move again.
You can read up to 3 premium stories before you subscribe to Magzter GOLD
Log in, if you are already a subscriber
Get unlimited access to thousands of curated premium stories, newspapers and 5,000+ magazines
READ THE ENTIRE ISSUE
October/November 2020