Charli and Dixie are the most famous girls on the internet
Girls' Life magazine|June/July 2020
Here is their truest story
Here we are, spring 2020, and TikTok's most famous sisters, Charli and Dixie D'Amelio, are on an hour-long conference call, trying their best to explain a life even they don't quite understand.
As the tale goes, it was only last summer when the social media gods blessed a 15-year old girl from Connecticut named Charli after she posted a random dance on TikTok. While Charli had been training in dance since she was 3, she had no intention of becoming famous, much less by going viral on an app she was the last of her friends to join anyway.
A year ago, the most exciting parts of Charli's life were her daily Dunkin' cold brews and the 30 hours a week she spent at her local dance studio—her "happy place," where she still takes class whenever she's home.
These days, Charli jet sets to L.A. to hang out at the "Hype House," the topsy-turvy mansion and enclave for young, famous TikTokers, over whom Charli reigns supreme.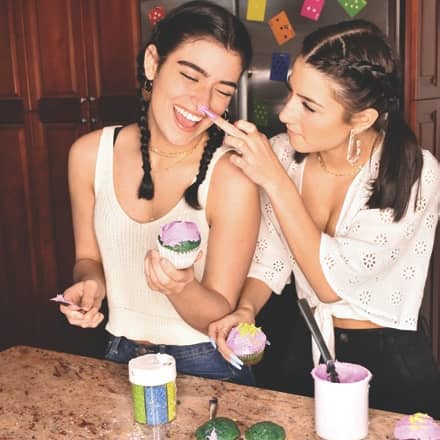 But her best friend is still a girl named Gemma whom she met in dance class back home, back when winning an award at a regional competition probably would've made her just as happy as 2 billion views.
And now, that's exactly what Charli's got, thanks to over 48 million TikTok followers, who tune in to her inexplicably addictive daily posts, featuring trendy dance challenges like "I'm a Savage" and "Renegade" (a routine she popularized but admittedly didn't invent).
She's attended Milan fashion week with Prada, appeared in a Super Bowl ad, guested on Jimmy Fallon, danced onstage with Bebe Rexha and the Jonas Brothers, signed with a major talent agency and is possibly/probably getting a reality show.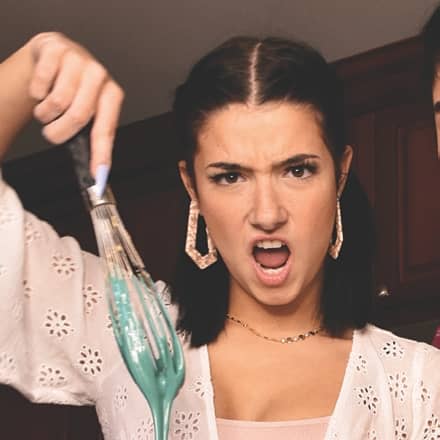 Online tea accounts obsess over every detail of her life, from who she's dating to her skincare routine to whether or not she's a better dancer than any of the other Hype House girls.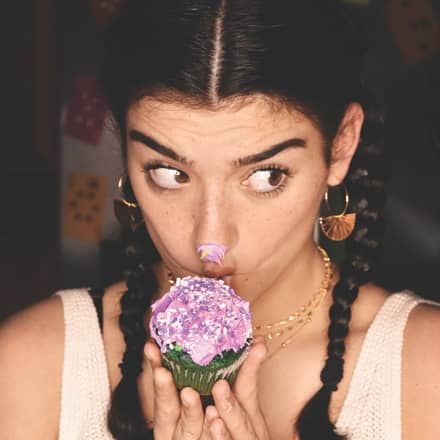 Once headlines turn from the story of how someone got famous to wanting to know their favorite dessert, favorite show and favorite song (for Charli, that's ice cream cake, a tie between Grey's Anatomy and The Office and "Love Me More" by Trippie Redd), you know they've officially become a celebrity. That's the threshold Charli seems to be rapidly crossing.
And the only things the internet loves more than an overnight celebrity? An overnight celebrity with a sister. So, like Bella to her Gigi or Hayley to her Annie, Charli's 18-year-old sister Dixie is along for the wild ride.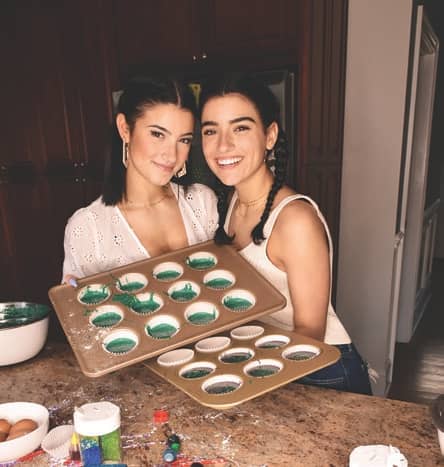 You can read up to 3 premium stories before you subscribe to Magzter GOLD
Log in, if you are already a subscriber
Get unlimited access to thousands of curated premium stories and 5,000+ magazines
READ THE ENTIRE ISSUE
June/July 2020