Champion Of The Year
GQ South Africa
|
February 2019
After a remarkable year, the world's most indomitable athlete has a few things she'd like to share about that wild evening at the US Open, sure, but also about how she managed to triumph in the end by raising her voice
SHE HAS APPEARED, QUIETLY AND WITHOUT FANFARE, ON THE BACKYARD PATIO OF HER PALM BEACH GARDENS, Florida, home, where I have been waiting with Chip, her tiny 5-year-old Yorkie. She slides her fantastic, superhuman body onto the white couch without so much as a sigh. 'I'm struggling a little bit,' she says, apologising for being late. 'It's a baby. You're never on time with a baby.' She's in a pink top from her new independent clothing line, Serena, and she's wearing grey sweats, no shoes. Really, the only remarkable thing is her makeup, fresh and glistening, full-on contoured cheeks, shiny lips, woolly lashes. It strikes me as the kind of effort you'd put into a photo shoot, or a press conference. She said she would do this thing, so she's going to do it. It's part of the job. A professional athlete today is supposed to provide thoughts after the big game, help make sense of the whole thing, put it all in cultural context – and let's face it, that last one was loaded.
The 2018 US Open at Arthur Ashe Stadium all the world watching Serena Williams, the most enduring athlete of all time, perform, impossibly, in top form at age 37, and just a year after having a baby, after battling life-threatening blood clots, after marrying a tech giant, Alexis Ohanian (co-founder of Reddit), and then... what? What is happening to Williams? She's, well, pretty upset with chair umpire Carlos Ramos for giving her a 'coaching' code violation, and, what? Of course she is, after all, losing. Defeated in the first set and trailing in the second – but she's arguing with Ramos, and, what? Now she's smashed her racket on the ground, and she's demanding an apology: there are men out here that do a lot worse, but because I'm a woman, you're going to take this away from me? She's pacing, calling Ramos a 'liar' and a 'thief ' for removing the point, and so he docks her a whole game, and thus her opponent, 20-year-old Naomi Osaka, wins her first Grand Slam, in a way no one ever wants to win her first Grand Slam, the crowd booing the umpire, Osaka sobbing, apologising for winning, Williams telling the crowd to stop it, to let Osaka have her moment, and then of course come the tweets, and the opinion pages, and a racist cartoon, everybody shouting. The noise. The noise. The noise. Yes, yes, yes, discuss! It's part of the job. 'I've had a lot of things happen to me at the US Open,' she says. 'I think about three or four different things. Especially in the later rounds. I think a person can be a little bit more sensitive to anything in that moment. You know, it becomes a trigger moment. When you go through a really extreme ordeal not once, not twice, not three times, it becomes a trigger moment.'
Too sensitive. A person making herself wrong for expressing outrage, using words like 'trigger moment'. What happened to, There are men out here that do a lot worse, but because I'm a woman, you're going to take this away from me?
'I don't really remember how it went, to be honest,' she says with a wave of her hand. 'I've been purposely not thinking about it.' She says she's deleted social media apps from her phone. 'I don't watch TV at all. I try to keep myself in a bubble as much as I can. I just don't want to be involved in other people's opinions. Let them live how they want to feel.'
I wonder what it must be like to be Williams, all that might, all that emotion, all the symbolism and all the responsibility – an icon getting some distance on the world swirling around her.
'I feel like we need to shift to that mind-set, you know, it's not just me, it's the way the country is,' she says.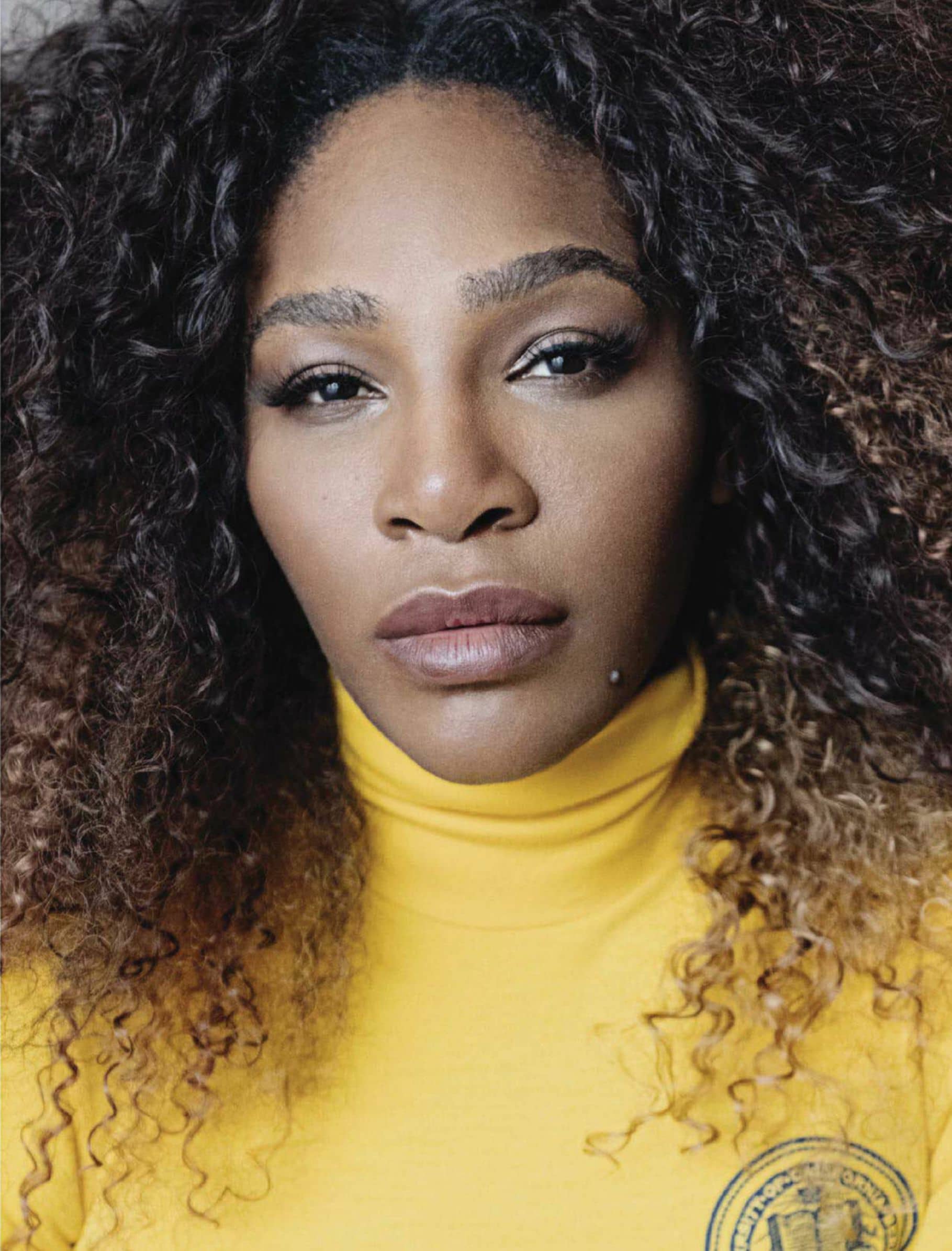 She would like to make one thing clear about Ramos hitting her with the coaching code violation. It wasn't typical. Usually, if an umpire notices a player's coach making suspicious movements (in tennis, coaches are not allowed to, well, coach during the match), he'll simply say something to the player and that's the end of it. 'That was where a lot of people don't understand. Like, usually you talk to me, and I'll tell my box, like, whatever you're doing, don't. We're here to win or to lose with dignity, and that's how I've always done my career.' To be accused of cheating, and eventually docked a point for it, was an injustice. 'That is not right,' she told the referee repeatedly. 'And you know it.'
An injustice. What do you do with that? If you're a man, you fight and become a hero; if you're a woman, you better shut up or they'll call you crazy.
You can read up to 3 premium stories before you subscribe to Magzter GOLD
Log in, if you are already a subscriber
Get unlimited access to thousands of curated premium stories, newspapers and 5,000+ magazines
READ THE ENTIRE ISSUE
February 2019