Overweight, Not Unfit Or Unhealthy
GLAMOUR South Africa
|
November 2019
Good health is a result of our behaviours– eating well, exercising and having a positive outlook is good for us all, regardless of our size.
The fitness world is responsible for the acceptance of a variety of body shapes and sizes. The question is, does the suggestion that active people don't have to look a certain way mean we're 'normalising' the unhealthy condition of obesity?
The philosophy 'health at every size' recognises that healthy living and personal wellbeing are what's important, not just weight control. Someone can be overweight and healthy, just as someone can be thin and unhealthy. Overweight and obese people find exercise harder than those at an ideal weight, but that doesn't mean they can't reap the health benefits. Groundbreaking body positivity activist and award-winning yoga instructor Jessamyn Stanley is living proof of that.
She identifies as fat and fit, has outspoken views on inclusivity in the yoga industry, and coined the term 'fat yoga'. On her Instagram page, @mynameisjessamyn, are images of her performing yoga poses as a 'plussize woman of colour'. Based in North Carolina, US, Jessamyn practices and teaches high-energy vinyasa-flow yoga, an athletic style of yoga, which strings together a variety of poses in a sequence. Her classes incorporate a body-positive approach that focuses on how the body feels versus how it looks. Since Jessamyn attended her first class when she was 16, yoga has played an integral role in providing immense clarity and balance in her life.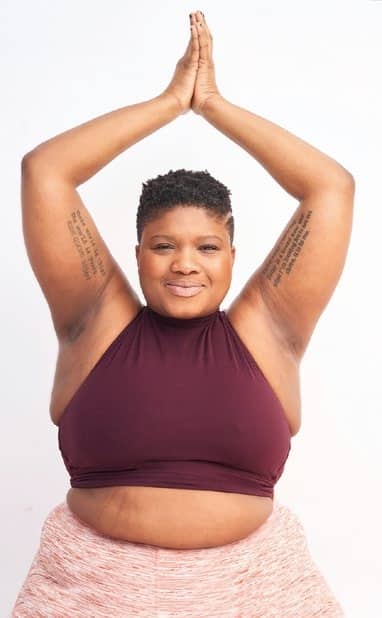 You can read up to 3 premium stories before you subscribe to Magzter GOLD
Log in, if you are already a subscriber
Get unlimited access to thousands of curated premium stories, newspapers and 5,000+ magazines
READ THE ENTIRE ISSUE
November 2019