Bringing Clothes To Life Into An Art Form
Female Singapore
|
October 2020
From models swanning about elegantly – number tag in hand, mere inches from guests in packed-out stores and salons – in the '50s to christy, naomi, cindy and linda strutting with their arms linked down the versace runway to the tune of george michael's freedom in 1991, the way one moves when wearing a garment has always been a significant, if underrated, part of fashion presentation. Now, a new league of choreography has risen, and creatives are increasingly elevating the task of bringing clothes to life into an art form. Gordon ng reports.
There's a new movement (pun notwithstanding) in fashion these days towards using the human body with greater intent and artistry. Be it for runway presentations, videos or even still photography, what used to be referred to largely as fashion choreography – hit play on that Next Top Model rerun – is evolving, with the experts behind it now dubbed "movement directors" (and often with the word "creative" added to the title for good measure). Movement, as it were, is now a creative practice and discipline unto itself.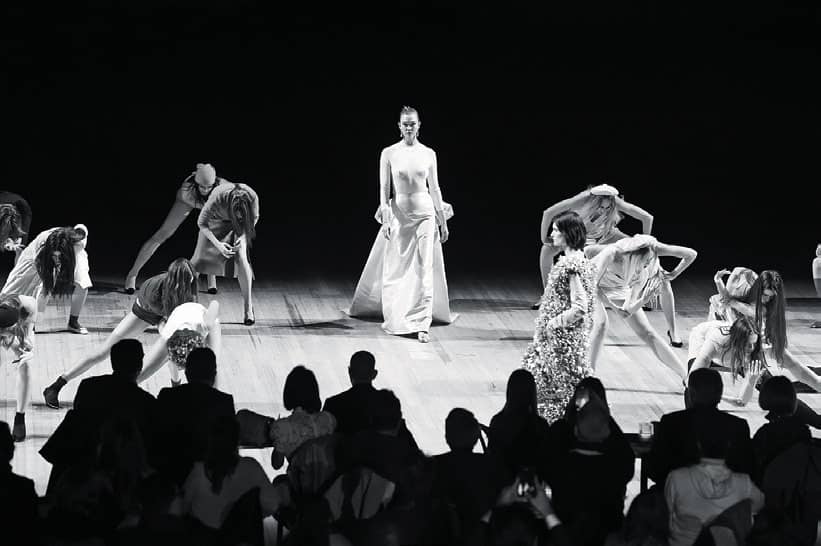 At one end are endeavours as richly conceived and realised as Marc Jacobs' collaboration with the American choreographer and dancer Karole Armitage for his Fall/Winter 2020 show. Held in February at New York's Park Avenue Armory, where Jacobs regularly holds his shows, the 15-minute-long spectacle saw Armitage and her company of dancers performing, as models (including one black bra top-and-pants-clad Miley Cyrus) took to the expansive stage. The collection itself centred around the romance of a bygone New York City; the fashion inspired by the glory days of Upper East Side propriety. It was the Armitage choreography, however, that elevated things beyond a mere fashion show.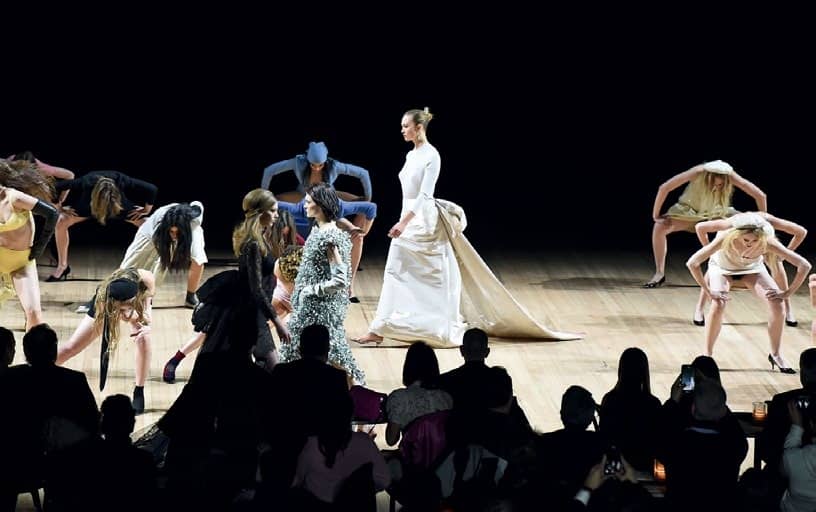 As the dancers raced around on set, they created a hypnotizing-if-manic sense of constant, hurried motion: stomping, running, falling, getting dragged by the armpits, and pausing abruptly mid-pose as if they were still lifes, among a host of other moves. The models – their outfits simple and practical; an intentional departure from the campy flamboyance of Jacobs' previous season – wove confidently through as the audience, seated in groups at cafe-style tables, watched on.
You can read up to 3 premium stories before you subscribe to Magzter GOLD
Log in, if you are already a subscriber
Get unlimited access to thousands of curated premium stories, newspapers and 5,000+ magazines
READ THE ENTIRE ISSUE
October 2020