Are Virtual Models And Influencers Really The Next Frontier In Fashion?
Female Singapore
|
October 2020
Virtual models and influencers – 3-d creations that exist only in images and software – have begun to obscure the lines of fiction and reality. Gordon Ng reports on what is quite possibly fashion's next frontier.
Whether you're an industry insider or not, when one looks at a fashion image, questions about its reality tend to arise quite simply because fashion is built so much on a hyper-extended version of the world. Runway outfits are styled not for real life, but a form of artistic messaging, for example. When hair and makeup are referred to as "editorial", it insinuates that they've been created for the pages of a magazine and not for, say, wearing to an office. And when photos are heavily retouched to perfection, it's often perceived as fashion's attempt to elevate the mundane and realise an ideal.
These days, however, one could well be looking at an image of a model and realise that its layers of simulation and reality (not to get into a Baudrillard spin here) have been completely flattened: Enter the world of virtual models.
The biggest names so far are perhaps Lil Miquela and Shudu; the former a virtual avatar styled after modern-day social media influencers, and the latter a high fashion model working in the style of Ajak Deng. What they have in common: Neither of them actually exist – they're both works of fiction that exist only in a digital space, thanks to the hand of their makers.
There's a case to be made though that, while virtual, these avatars are very real. Lil Miquela is wildly popular, and fashion brands have caught on to that – she participates in magazine shoots and gets invited to Prada shows. Shudu, meanwhile, has a Balmain campaign under her belt. Not bad for two girls with no corporeal bodies.
In Singapore, more seem to be getting in on the action. Among them: the content creator Nicole Wong, photographer Shavonne Wong and recent Lasalle College of the Arts graduate Reyme Husaini. Each creating imagery featuring their virtual models (complete with their stats) in runway pieces from the new season for Female – the avatars' Fall/Winter 2020 magazine debut, so to speak – they shed light on how their make-belief digital characters can be an empowering thing.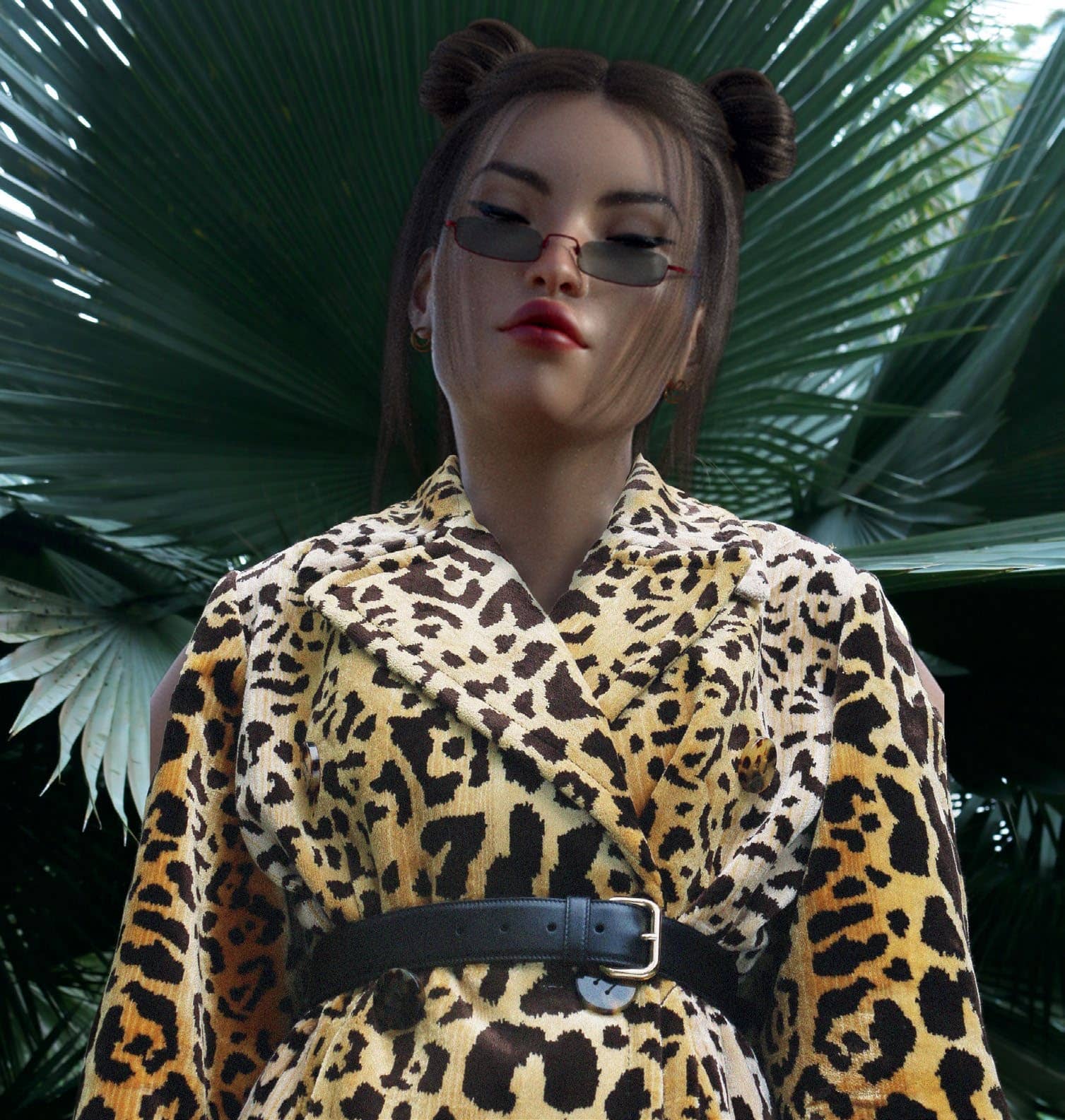 Ava by Reyme Husaini
You can read up to 3 premium stories before you subscribe to Magzter GOLD
Log in, if you are already a subscriber
Get unlimited access to thousands of curated premium stories, newspapers and 5,000+ magazines
READ THE ENTIRE ISSUE
October 2020