'I've Learnt That It's Ok Not To Be Busy All The Time'
Celebrity chef and cookbook author, Sarah Graham, talks to Julia Bain about growing up on a game farm, her TV show, and the importance of balance.
Sarah, 37, grew up on a game farm and reserve in Zimbabwe, with her parents and her two siblings. She moved to Cape Town to study marketing at the University of Cape Town, graduating in 2004. In 2010, Sarah came across the concept of food blogging and started her own blog, a foodie Lives Here, and her blog content was later adapted into her first cookbook, bitten (Penguin Random House). She's since released three other cookbooks and created her own cooking Tv show, Sarah graham's food Safari, with its fourth season scheduled for 2019. In 2017, she launched her own range of healthy snacks called nourish Power balls. She's also collaborated with a number of brands like Miele and UCOOK, and she's appeared at food festivals such as The good food & Wine Show and appetite fest. Sarah lives in Bryanston with her husband Rob, 36, and their three daughters, Sophie, seven, Isla, four, and Emily, eight months.
I feel privileged to have had such a great upbringing. Growing up on a game farm is something so special. My parents used to take tourists on safaris so we did a lot of off-the-beaten-track travelling within Zimbabwe. We had horses we used to ride as well as quad-bikes. On the reserve, we had lions and giraffe, and my parents still have four orphaned elephants that are reasonably tame. Rob and I take the girls there about two or three times a year so they can spend time in the bush, away from big city life.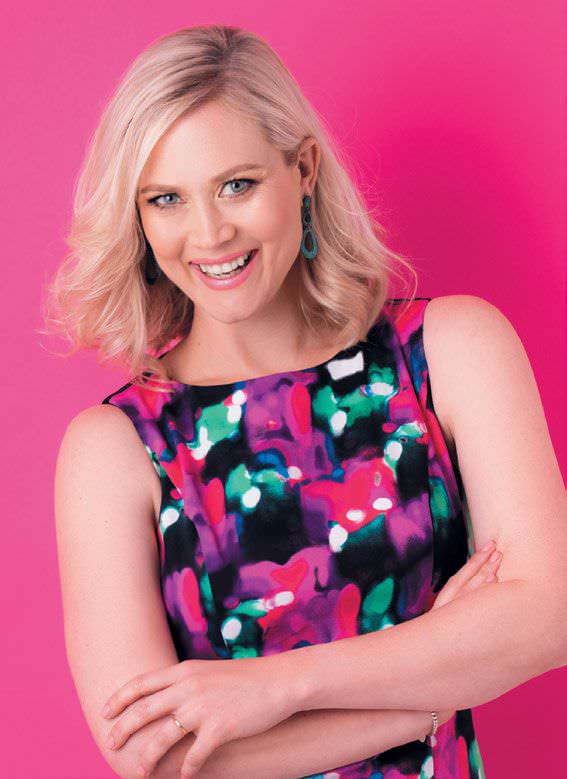 My love of eating came before my love of cooking. On a farm, it's a down-to-earth life that revolves around the next meal. Your veggies come from the back garden and the milk from next door. It teaches you to appreciate your food because you know exactly where it comes from. I only got into cooking when I was at UCT. On the farm, only simple ingredients were ever used in the food I ate, so going to Cape Town opened my eyes to so many more exciting options. Suddenly, I had access to a wide array of new ingredients and dishes. The restaurant industry in Cape Town really sparked my culinary creativity too, and I was inspired by the strong stance on seasonality and sustainability.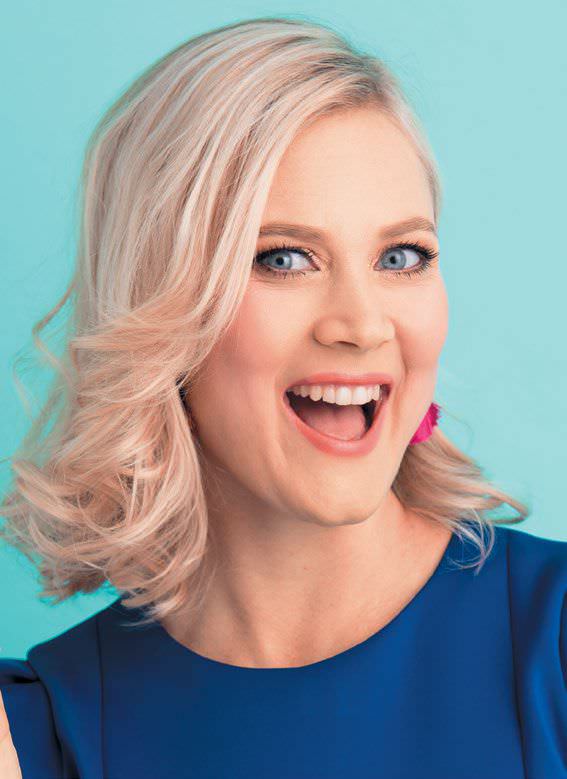 My blog started with a casual email from a friend in the US. While working with my husband to start our own travel company, a friend sent me a link to Smitten Kitchen, a popular New York City food blog. I started reading it at my desk, enjoying the combination of food and words: two things I love almost equally. There and then I decided to start my own blog – where I could self-publish my ideas, almost like an online journal.
In the beginning, I didn't care if my mom and my husband were the only ones who were reading my blog (albeit forcibly!). It was my creative outlet to write about and share recipes. I loved the process of crafting every post. I didn't start A Foodie Lives Here with any ambitions but, in the back of my mind, an idea was sparked and I knew it could be something more.
You can read up to 3 premium stories before you subscribe to Magzter GOLD
Log in, if you are already a subscriber
Get unlimited access to thousands of curated premium stories, newspapers and 5,000+ magazines
READ THE ENTIRE ISSUE
December 2018