Dreaming Of Taking A Year Off?
Two women share the story of how they packed up their routine-centred lives and set out to explore what the world has to offer.
Chanel cartell, 33, and fiancé Stevo Dirnberger, 32, are authors of the travel blog How far from Home and have spent almost four years travelling the world together. I met Stevo on a blind date back in 2010. A mutual friend set it up and we hit it off straight away, spending that whole first weekend together. We'd both grown up in Johannesburg and had careers in the same industry; Stevo was an art director at an ad agency, and I was a creative director at a social media agency.
We lived a very normal life – we loved our jobs, shared a small apartment in Bryanston, and had friends and family living nearby. We went to gym during the week, had dinner with friends on weekends, and when we could, we would go to places like the Drakensberg, Clarens, Mozambique or Knysna. It was a comfortable, routine-led kind of life.
THE DECISION
Giving it all up to see the world is obviously not something you decide to do overnight. like many people, taking time off to go travelling was always a dream of ours, and it was something we spoke about doing 'one day'. Then in early 2014, we attended the creative conference design Indaba in Cape Town. There, we watched graphic designer Stefan Sagmeister give a talk about how he closed his New York-based firm every seven years to pursue his own experiences and find inspiration during this creative sabbatical. After the talk, Stevo and I immediately said to each other, 'We need to do this. What have we got to lose?'
For the next year we saved every last cent in preparation for our trip and, a year after that talk, we were house-, car- and belongings-free, flying to Salzburg, Austria, to start what we thought was going to be a year-long adventure with nothing but four bags in our possession.
THE ADVENTURE
When we first started travelling, we lived off our savings and did volunteer work in each place we visited, including a husky lodge in Norway, a dog-training facility in Italy, a campsite in Sweden, and dog-sitting in New Zealand and Canada.
Once our year was up, we weren't ready to return back to SA, but our savings were coming to an end. We decided to use our skills to earn money while travelling at the same time, working as photographers and filmmakers, and creating content for clients and agencies. Four years later, we're still on the road and we now do photography work for travel magazines, blogs, hotels, lifestyle brands and brands in the tourism industry – and we've even done shoots for destination weddings.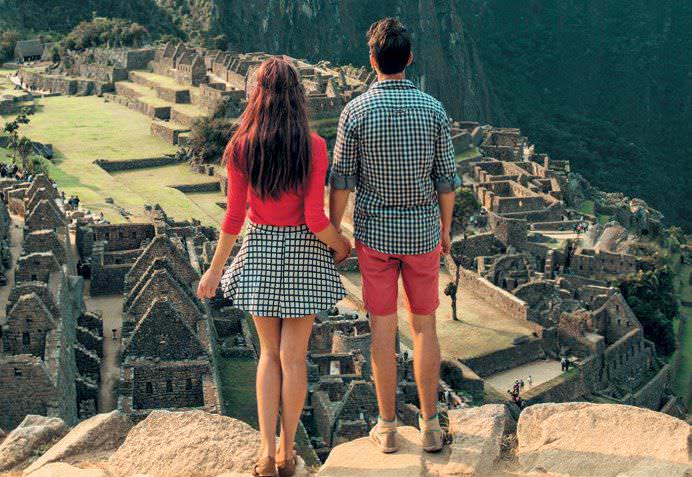 Stevo and I have mapped out our 'wanderlist', which is essentially a travel bucket list of experiences and places that we want to tick off. Over time, it's grown, thanks to our amazing social media community who are always sending us suggestions. We know that we probably won't get to do everything on the list but it's become a guide, both for us and anyone else who visits our website looking for travel recommendations.
We also created an online course to help people who are seriously considering travelling full time. It's a step-by-step guide with interactive videos, eBooks, and worksheets for others to plan their dream.
You can read up to 3 premium stories before you subscribe to Magzter GOLD
Log in, if you are already a subscriber
Get unlimited access to thousands of curated premium stories, newspapers and 5,000+ magazines
READ THE ENTIRE ISSUE
December 2018