7 Symptoms You Should Never Ignore
Knowing when you need to visit your GP isn't always easy. Our expert guide will help you make the right call for your health.
Most of us know when to call an ambulance or get someone to the nearest hospital, but often it's those nagging everyday ailments that we ignore – hoping they will eventually go away – that can reveal the most about our health. A trip to the doctor is usually expensive and it can be time-consuming, so it's no wonder most people tend to avoid it. But talking about symptoms, even if they're embarrassing, is nothing to be afraid of – it's something doctors have to deal with every day. 'By telling us what's happening to your body, you are providing us with essential clues that we can use to determine if there's an underlying problem,' explains Dr Penelope Ward, who's a GP. Here are the potentially serious symptoms we're likely to ignore...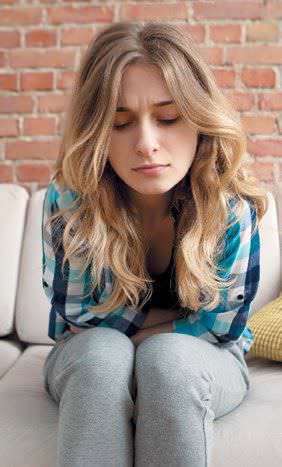 INDIGESTION
A number of people worldwide suffer from symptoms of gastro-oesophageal reflux – like heartburn, discomfort in the upper abdomen, or belching – on a monthly basis. 'In most cases, there's no underlying cause,' says Dr Jonathan Hoare, who's a gastroenterologist. 'But if the symptoms are frequent (more than a couple of times a week), ask your GP to refer to you to a specialist.' A hiatus hernia, where a part of the stomach pushes into the diaphragm, a bacterial infection of the gut, a stomach ulcer, as well as gastro-oesophageal reflux disease (GERD), where stomach acid flows back into the oesophagus causing a burning sensation, can all be culprits. Depending on the issue, you may need medication, lifestyle changes, or surgery.
PAIN
You can read up to 3 premium stories before you subscribe to Magzter GOLD
Log in, if you are already a subscriber
Get unlimited access to thousands of curated premium stories, newspapers and 5,000+ magazines
READ THE ENTIRE ISSUE
December 2018