Tim Coppens & Sebastien Perrin
Essential Homme|February/March2017
At pitti uomo 91 this january, the new york-based, new age designer spoke with the music maestro about their collaborative history and the brand's european runway debut.
SEBASTIEN PERRIN: Mr. Coppens, when we first met you were basically building your own set. Do you remember?
TIM COPPENS: It's true, it's true.
PERRIN: It's crazy! You had just done that beautiful jacket with kilim and the leather sleeves, and had such particular ideas on how to build a set that would match its feeling.
COPPENS: I mean, it was my first season, there was nothing! There was no history, nothing set up, nobody was telling me what to do. I think that during the casting, there were like 200 models there! No organization, everyone just showed up. We had no idea what the brand was, but in my head I kind of did. So I made this jacket; I spent a month sourcing it from the carpet district in New York. I found a Persian rug and made the jacket out of it—it was the centerpiece of that entire first collection.
PERRIN: Everybody wanted that jacket.
COPPENS: Yeah, it was cool because of the artisanal kind of way it was constructed. That, for me, has always been important. But for the start of it, I was literally hammering MDF boxes together. I was doing everything. Making clothes...it's industrial. I happen to be pretty handy with a hammer and screwdriver.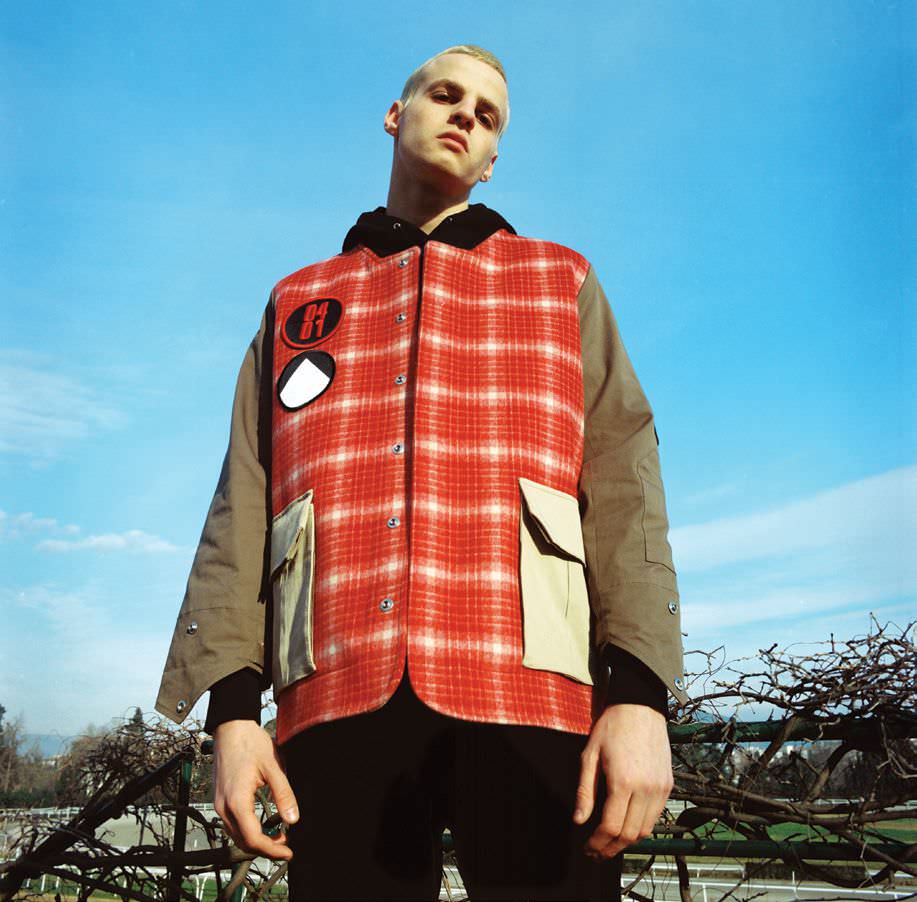 PERRIN: That's not true, you were bruised everywhere! [Laughing]. It was amazing. You made a whole ramp.
COPPENS: I had wood that I used to create pyramids, and then I glued and sprayed sand on top. They were really like these architectural dunes. The movie "A Prophet" had just come out then. I remember seeing it and being very inspired. It's a very gritty movie, but very cool. The main character was just an individual person, and he swallowed a razor to get where he wanted to go. I didn't swallow any razors to build those things, but I think I understood the idea of perseverance to get where I needed to be.
PERRIN: We played "Rez" from Underworld for the show. Futuristic.
COPPENS: I knew nothing about show music then.
You can read up to 3 premium stories before you subscribe to Magzter GOLD
Log in, if you are already a subscriber
Get unlimited access to thousands of curated premium stories and 5,000+ magazines
READ THE ENTIRE ISSUE
February/March2017