Film Savant
Essential Homme|Winter 2017
Riding the tide of indie acclaim, actor Willem Dafoe remains in control.
Wearing a neatly pressed T-shirt and a weary expression, Bobby Hicks, the Magic Castle motel's manager played by a stern but warm Willem Dafoe, climbs a precarious ladder to begin repainting the massive building's exterior. His son Jack sulks at the scene of his father taking on yet another DIY home-improvement project, this time coating the sagging motel a flushed shade of orchid with a single paintbrush. He comments that Bobby is wasting $20,000 on the endeavor, before turning away and exiting the parking lot without a single look back. Steel-blue clouds hang heavy and skim the rooftops from the Orlando sky; waxy emerald palm fronds sway from the tops of flimsy, lanky trunks; the soft graphite of the sprawling pavement below looks like it might swallow up and absorb anyone or anything that might hit it. Pausing on the rung of the ladder for a single breath, Bobby takes the long view of the wall, exhales, and picks up his paintbrush again.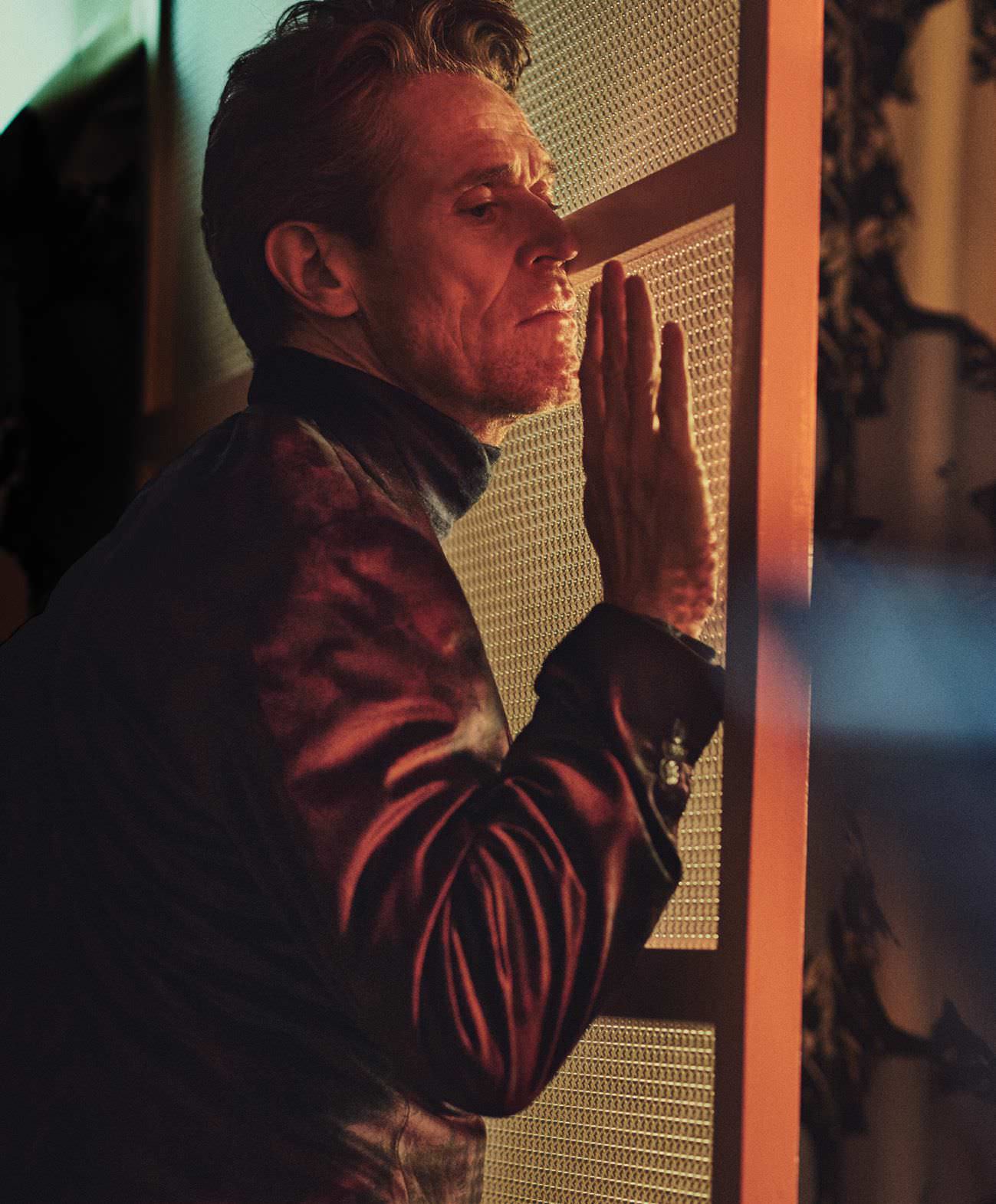 There are so many moments like this in The Florida Project, Sean Baker's newest film: a total change of atmosphere—one of emotion or climate—hinged completely upon any character's attitude and perspective on the prospects laid out before them at any particular fragmented moment. The film is centered on the small, enchanting adventures of 6-year-old Moonee (Brooklynn Prince), who lives in a small rented-by-the week room in the Magic Castle with her young mother, Halley (Bria Vinaite), and a rotating cast of local unsupervised children and the adults that surround them. The mothers and caretakers, alternately grappling with addiction issues, unsteady work, or unreliable partners, turn to Bobby as both an administrator and a guardian. Bobby is the one who bounces the kids from the lobby as the first drip of a soft-serve vanilla cone passed between them hits the tiled floor; he's also the one who moves Moonee and Halley from room to room to hide from local housing authorities who would otherwise have put the young child in foster care.
You can read up to 3 premium stories before you subscribe to Magzter GOLD
Log in, if you are already a subscriber
Get unlimited access to thousands of curated premium stories and 5,000+ magazines
READ THE ENTIRE ISSUE
Winter 2017