Collateral Spirit
Essential Homme|August/September 2017
Paula Gerbase Continues John Lobb's Sartorial Reign.
IT'S A SUNNY AFTERNOON in London and by the pep in her voice, one would not expect Paula Gerbase is toiling away in her office, fresh off her showcase for next season. "It's normally quite a busy time, but once it starts going then it'll be alright," the designer brushes off with a laugh. Hardly new to the bustle, having spearheaded her own label before being appointed John Lobb's artistic director in 2015, Gerbase aims to make her mark. "I think somehow it's always been in my blood," she explains. "You are always evolving; you are always moving forward; you have the opportunity to change."
A wanderer by circumstance, Gerbase's creative tendencies first revealed themselves at the age of three. "I drew a yellow felt tip pen squiggle," she says fondly. "My mother asked me what it was, and I said it was a bag. She was bewildered by it." Brazilian-born but raised globally (her father's United Nations position provided a flux of locales), fashion inspiration didn't truly strike until a weekend trip to Baltimore's Amish country three years later. "It was a big moment in terms of appreciating how one can define oneself through clothing, almost in a tribal way," she explains. "That really marked me."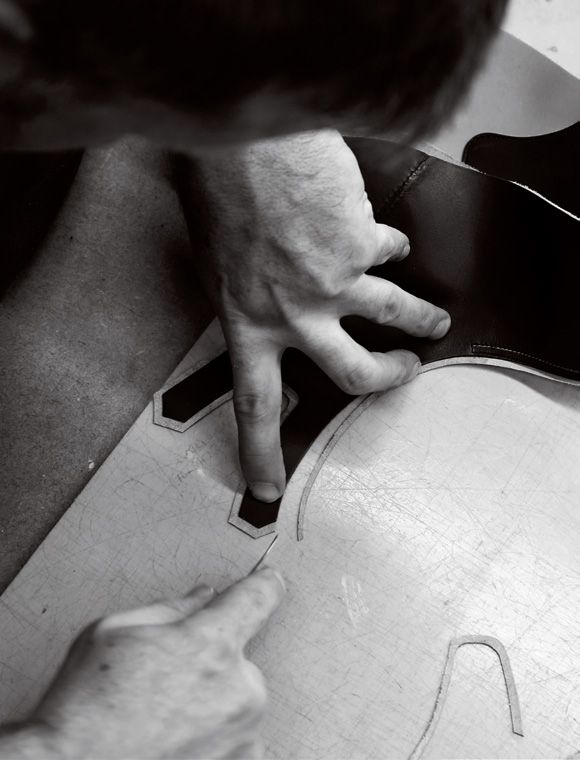 This early notion carried Gerbase from muddled drawings, to skirts made by her grandma's side, all the way to her enrollment at Central Saint Martins in London, where the wide-eyed designer soon learned she had to re-think her approach. "I felt like I was being held back by my lack of technical ability," she says. "I needed free creative output, but knew that only mastering the technique behind it would give me that freedom." Her next move became clear: Savile Row.
You can read up to 3 premium stories before you subscribe to Magzter GOLD
Log in, if you are already a subscriber
Get unlimited access to thousands of curated premium stories and 5,000+ magazines
READ THE ENTIRE ISSUE
August/September 2017