COLOR SPLASH Nothing should be off-limits when styling dreadlocks, and that includes color. Rich reds, warm browns and golden blonds—especially those shades the sun naturally turns—are loctician
Malcolm Cuthbert's go-to palette. "Colored locs tend to be very dry, so keeping them moisturized is very important," he advises. The commitment-free alternative? Wrapping tinted yarn or thread around select locs can add a fabulous temporary effect.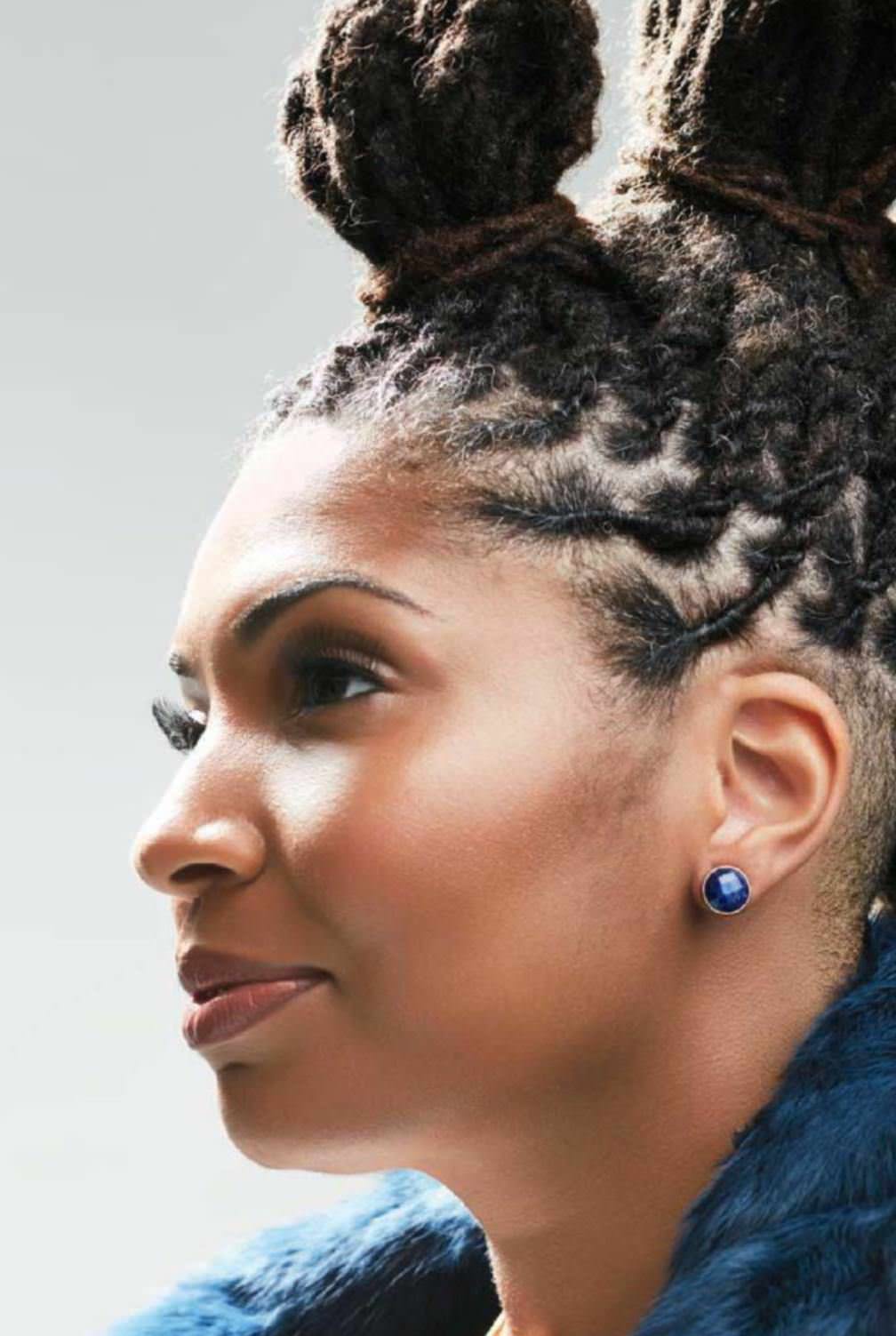 SKY-HIGH Once locs reach shoulder length, the style du jour more often than not is long and straight. However, a gravity-defying vertical not only elongates the neck but also adds a touch of sophistication. "The style has the potential to make you look carefree and cool or effortlessly chic," Cuthbert says. The tightness and tugging, however, can put additional pressure on your crown. When rocking an updo, make sure your tresses, and particularly your scalp, get a little extra TLC. Celebrity hairstylist Vernon François's loc butter Pure-Fro Lock and Twist Holding Wax ($20, sephora.com) is a great solution. It conditions the hair and scalp and helps to soothe tension at the roots. For a twist on a traditional faux hawk, separate strands into four even sections, securing each with a hair tie. Create a wide bun in each section, doing your best to keep it identical to the rest. If your hair length permits, wrap each bun with a loc and hold it in place with pins.