Into The Light
Alicia Keys attributes her boundless joy to one essential rule: Bring good vibes only
Cori Murray And Charli Penn
Alicia Keys sits before us as a grown woman.
And she says it feels damn good. Keys wants every one of us to have this feeling because, according to her, it's the century of the woman. Just one look at her receipts and it's clear that the twenty-first century has been hers: Her debut album, Songs in A Minor, solidified her as a Grammy Award–winning artist in 2001, sending her home with five wins, including Best New Artist. Keys was only warming up. From there she went on to rack up another ten Grammys and a spot in Billboard's history books as the number one R&B/hip-hop artist in the aughts. Her creativity hasn't been limited to songwriting and performing. Between acting, producing and being a judge on The Voice, she's been a tireless advocate for people with HIV/AIDS through her nonprofit, Keep a Child Alive, and an avid supporter of the arts through her work with The Gordon Parks Foundation. Now, at 38, there's new music on the way, as well as an autobiography on Oprah Winfrey's publishing imprint, An Oprah Book. The memoir is aptly titled More Myself: A Journey because Keys has become a woman whose evolution knows no bounds.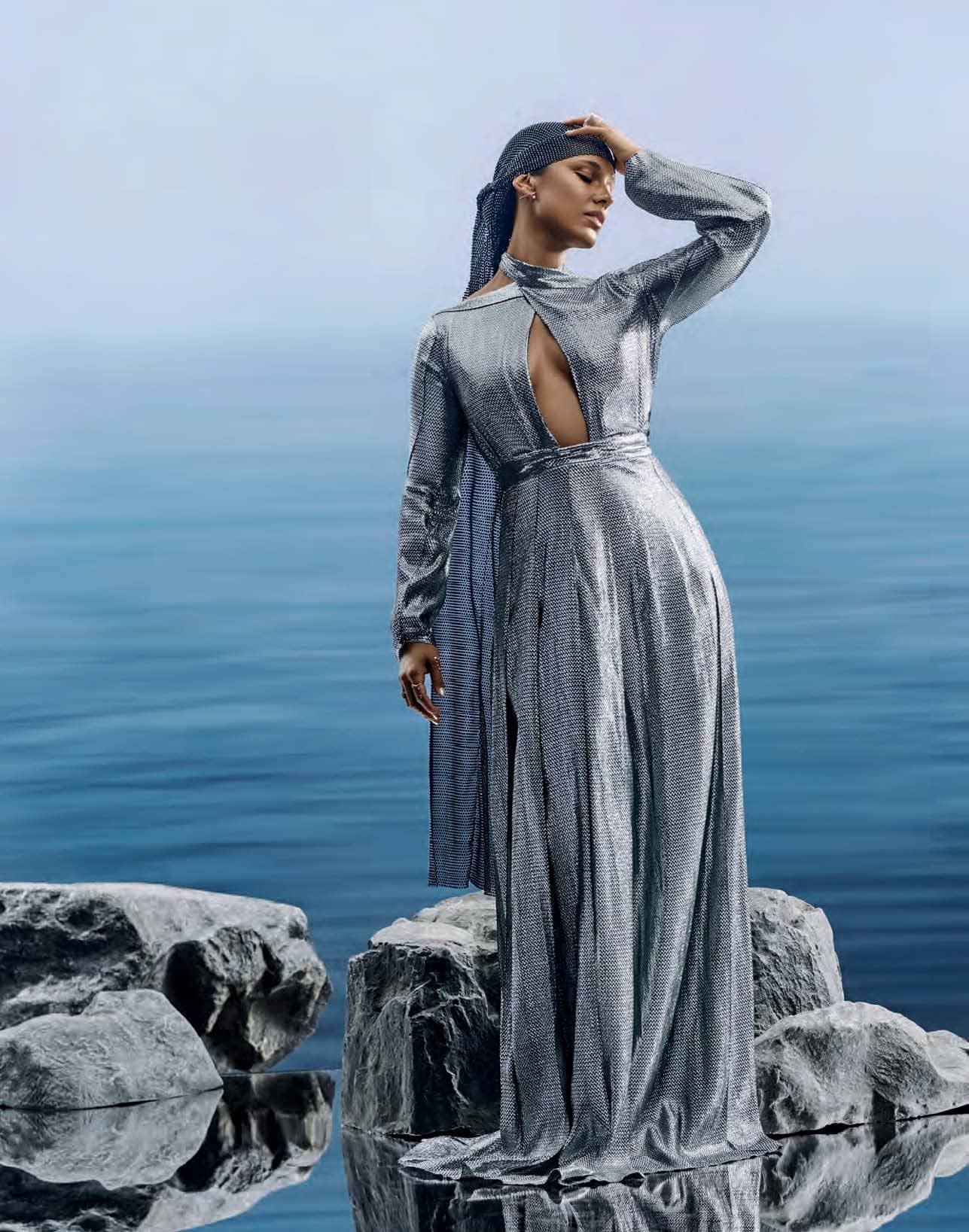 For some time she's spoken to our hearts through song and given us a sound track to the moments in our lives. Who hasn't blushed at the thought of a teenage love affair? When was the last time you felt on fire? In 2014 Keys became relatable and inspiring in a new way, blending a family with grace. She and her husband, Swizz Beatz (né Kasseem Dean), wed in 2010 and have two beautiful sons: Egypt Kasseem, 8, and Genesis, 4. Beatz also has son, Kasseem Dean, Jr., 12, with ex-wife Mashonda Tifrere. Although Keys kept her personal life private for years, initially Tifrere was not so quiet about the hurdles they faced while merging families. (Dean also has two children from previous relationships.) After six years of everyone untangling raw emotions in group therapy and mediation, coparenting has taken a turn for the better. Keys even wrote the foreword for Tifrere's book, Blend: The Secret to Co-Parenting and Creating a Balanced Family, published last year, and in a Good Morning America interview, the two women referred to each other as "life partners."
Keys is clearly past the drama, which is evident in the way she shines as a wife and mom. Settling into the seat of womanhood will do that. It's about knowing your path and your purpose, Keys says. It's knowing when to say, "This is no longer for me," and claiming the power to search for what is. This is the Alicia we meet, hair still damp after her cover shoot in New York City's West Village. Gone are the Lanvin gowns and CheyenneKimora beaded head wraps. Yes, she's barefaced—why should she put on anything that would dim this grown-woman glow? Sitting down for her Yes, Girl! podcast interview with hosts Cori Murray and Charli Penn, Keys is unfiltered about her journey, the way Swizz loves her and the joy she's constantly discovering. Listen in.
CHARLI PENN: Just sitting here with you, it appears that when it comes to good vibes and a sincere personality, you are everything your fans imagine you to be.
ALICIA KEYS: That's one of the biggest, most beautiful honors that a person can give. You know, when a person says, "You are how I imagined you to be." That's a real thing because, first of all, there's a lot of fake stuff. But when you meet somebody you adore and they have the energy you imagined, it just feels really good. So I know that feeling.
CORI MURRAY: When you hosted the 2019 Grammy Awards, one of the few women to do so and the first in 14 years, you brought Michelle Obama, Jada Pinkett Smith, Jennifer Lopez and Lady Gaga onstage. It was powerful.
KEYS: I'm like still bugging at the fact that that even happened at all. It was such a beautiful moment, and what I really wanted to represent there was sisterhood. We're so powerful together and especially right now. It is the century of the woman. It is the millennium of the woman, and we know that it's time for us to occupy all the spaces we are meant to occupy. I really wanted that to be loud and clear.
You can read up to 3 premium stories before you subscribe to Magzter GOLD
Log in, if you are already a subscriber
Get unlimited access to thousands of curated premium stories, newspapers and 5,000+ magazines
READ THE ENTIRE ISSUE
June 2019