Awkward Awesome Black Girl
On the eve of her next movie, Little, Issa Rae retraces her journey to feeling beautiful in New Orleans.
Issa Rae laughs mightily—it's a ringing laugh that may be familiar to viewers of her hit HBO show, Insecure. It's the laugh we get when she's nailing her impeccable comedic timing while in character, except that this laugh is unscripted. As her current fit of giggles starts to settle into a melodic minor scale, Rae is being her most authentic self: part brainy, part silly and playful, and wholeheartedly confident. That absolute confidence is a gorgeous thing to behold, especially when the playful part of it is winning out, as Rae launches into a story about her current quandary: a delightful take on her growing fame and the physical transformation happening right before our eyes.

Someone, she says, had tweeted something that made her see herself in a way that she hadn't quite allowed herself to before. While on location in New Orleans, where her mother hails from and she's shooting the romantic comedy The Lovebirds, she says, "In my mind I'm just like, I've got to lose weight. I've been wanting to lose weight all these years, and I've been basically pussyfooting. I really need to step it up. The TV show gave me an excuse. You start to become more cognizant of your appearance. But I realized the response to that changed recently. Because I was looking through tweets maybe a couple of months ago, and these girls were shading me but backhand-complimenting me about how wack I was. And one of the tweets was, 'And that stupid bitch! If I looked like her, then I would never feel insecure.' And I was like, What?!"

She laughs again, harder this time, at the very idea. It's the kind of laugh that forces you to join in, even though you totally get the Twitter Thug consensus: Issa Rae is too fine to be insecure. Anymore. Folks think that a woman who rocks a smart, enviable collection of say-it-with-your-chest T-shirts and looks as good as Rae—bright smile; popping melanin; meticulous hair, whether she's sporting a curly ponytail in a Drake music video or cornrows mixed with auburn-tinted 4C-pattern ringlets—shouldn't ever have moments of self-doubt.

Oh? Fancy that.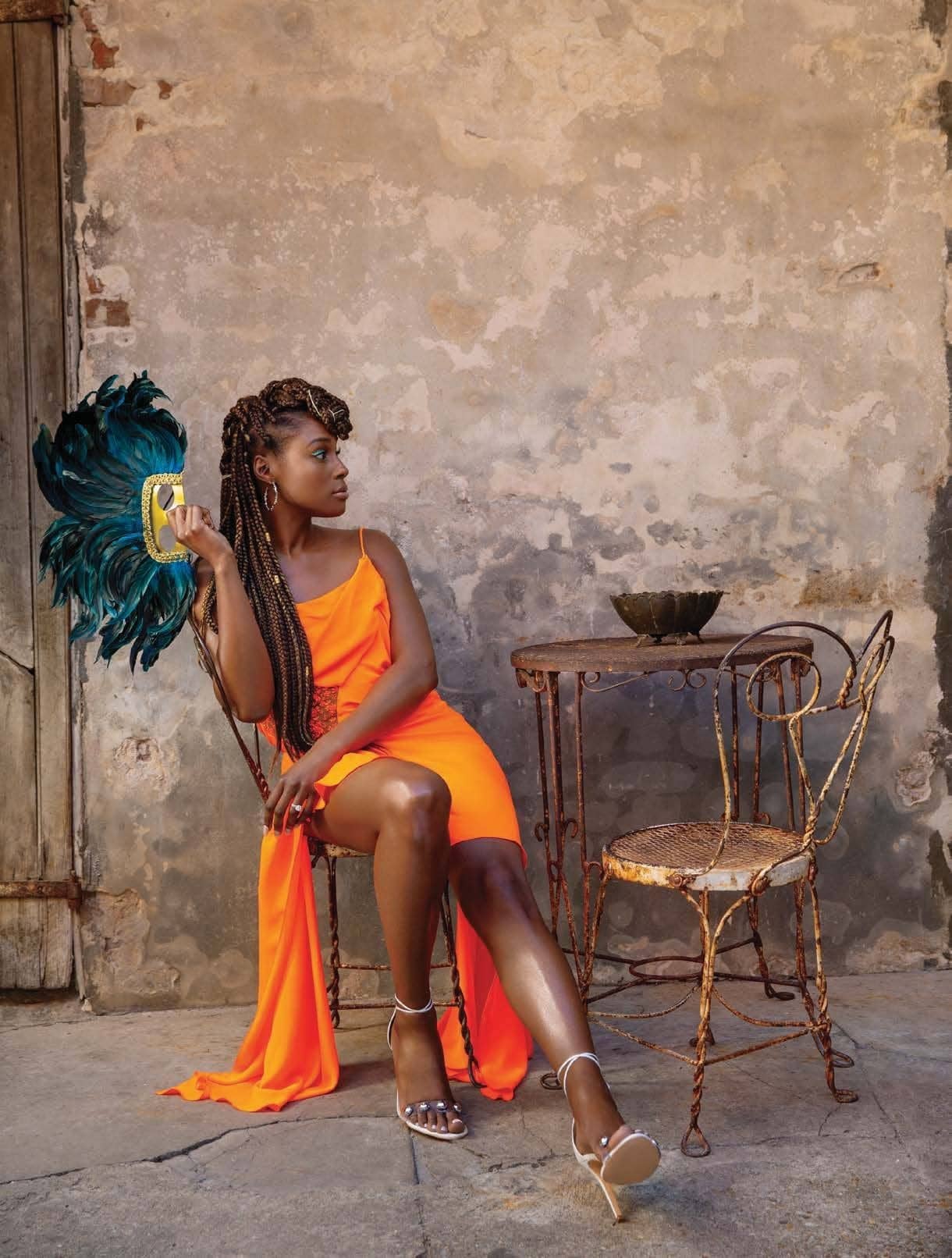 You can read up to 3 premium stories before you subscribe to Magzter GOLD
Log in, if you are already a subscriber
Get unlimited access to thousands of curated premium stories, newspapers and 5,000+ magazines
READ THE ENTIRE ISSUE
April 2019