A KIND OF MAGIC
Elle India|January 2020
AYUSHMANN KHURRANA has ALWAYS GONE AGAINST the GRAIN—WHETHER IT IS his PROCLIVITY FOR RISKY SCRIPTS or HIS DECISION to TAKE A BREAK AT THE PEAK of HIS CAREER. ARMED with BACK-TO-BACK HITS and A NATIONAL AWARD, HE has PROVEN TO BE ONE OF the MOST BANKABLE ACTORS in BOLLYWOOD, FINDS RAJEEV MASAND
They used to call Aamir Khan the 'Man with the Golden Gut'; it was a reflection of his unwavering instinct for sniffing out the best scripts. If there is anyone among the current crop of actors that is a true heir to that title, it's Ayushmann Khurrana who hasn't had a flop in nearly three years…he's been on a roll delivering hit after quirky hit every couple of months. And none of these have been safe choices. In the last year alone he played an upper caste IPS officer who discovers the true horrors of the caste system (Article 15), a young man who earns a living impersonating a woman on a singles phone line (Dreamgirl), and a fellow who becomes increasingly insecure because of his premature balding problem (Bala).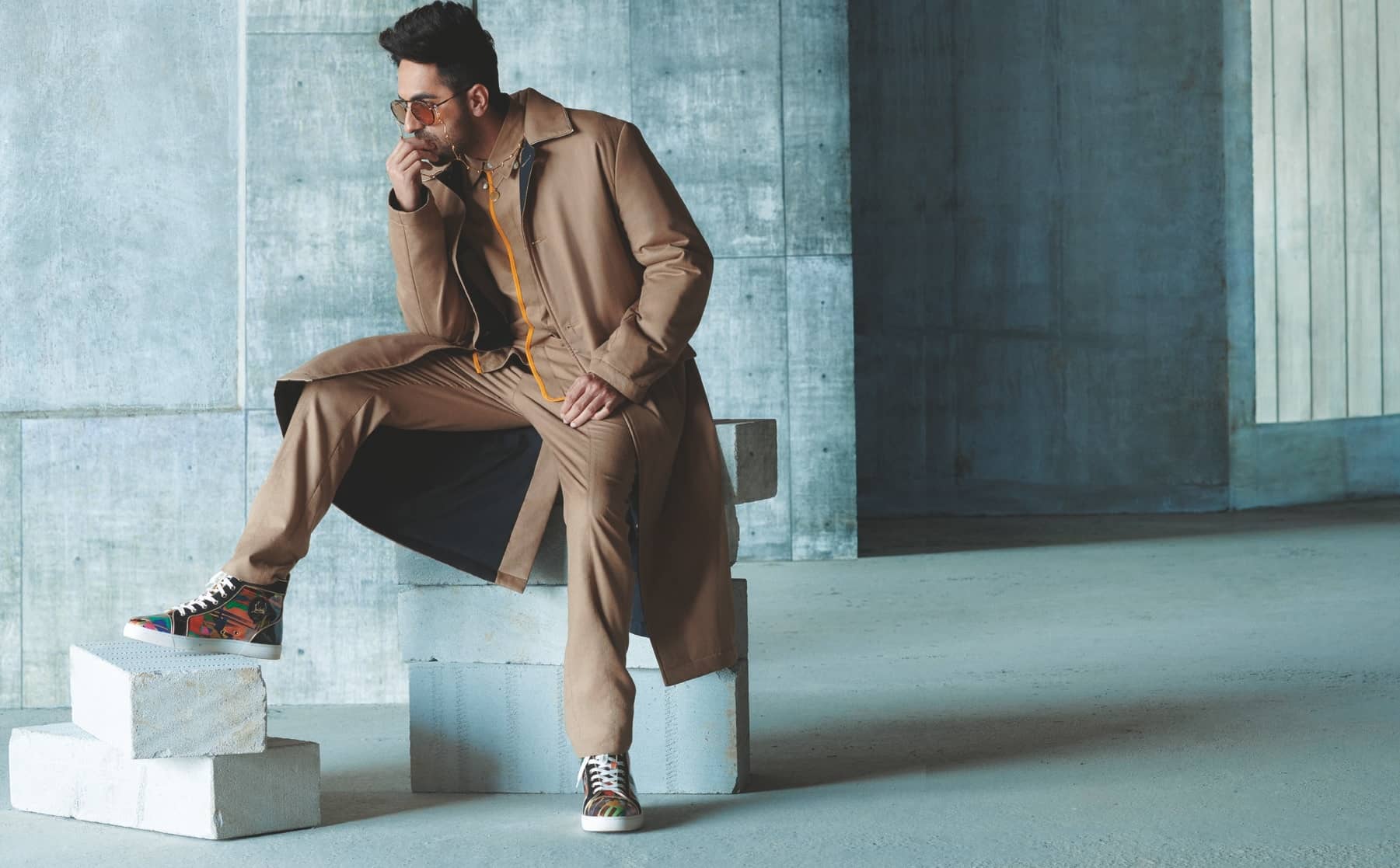 The 35-year-old Chandigarh-raised former radio jockey who names Shah Rukh Khan as the single reason he loved the movies growing up, recently moved into a sprawling new apartment in Mumbai's Oshiwara neighborhood, tastefully decorated by his wife Tahira Kashyap. Behind us the wall has been carved into a shelf to display his various awards, and there's already no room for more. ("We'll just have to phase some out, or bung in two or three in the space of one," he jokes about the future).
Currently on a well-earned break from shooting, Ayushmann is fully aware that he cannot let the ball drop. That too much is riding on his success. That one wrong choice could change everything. Yet he is the portrait of calm on this early Saturday morning, dressed in track pants and a black T-shirt, sipping black coffee as we reflect on his silver streak.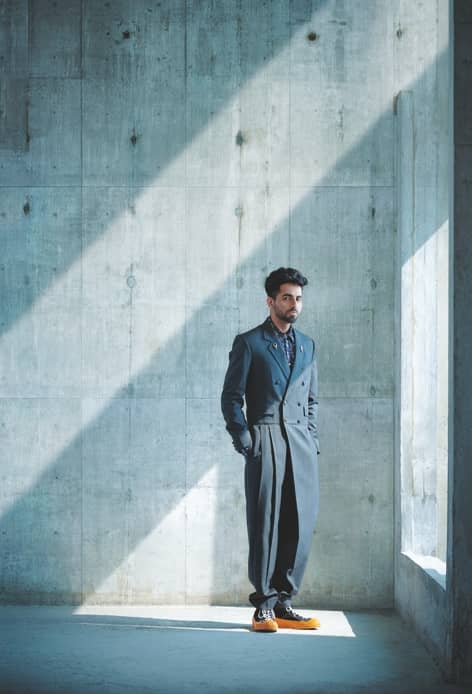 Excerpts from the conversation:
Rajeev Masand: You're coming off a great year—a National Award, three back-to-back hits, two films already completed for 2020. How are you feeling?
Ayushmann Khurrana: I can breathe now. Earlier, I was very restless. There was no time to stand and stare. Finally, I can recharge my batteries. These last three months I've been hunting for new scripts. I can't afford to be laidback. I've been reading material, meeting directors. I won't be shooting a film for a few weeks, but I will be doing everything else.
RM: When they announced that you'd won the National Award in August [shared with Vicky Kaushal], where were you and how did it make you feel?
AK: I was shooting for an ad film and when I came back from the shot, I saw 50 missed calls on my phone. And I started reading messages: "You got the National Award." "You got the National Award." I got the 51st call from Vicky. I got to know from the crew that he had also won the award. So, we congratulated each other.
And it's funny because we had literally just moved into this new house, and my mother was visiting. She had been saying this house will be lucky for us. So to hear about the National Award right about then was surreal and quite amazing.
RM: Do you feel the industry looks at you differently since you hit this successful streak? You've said before that they never saw you as a star.
You can read upto 3 premium stories before you subscribe to Magzter GOLD
Log-in, if you are already a subscriber
Get unlimited access to thousands of curated premium stories and 5,000+ magazines
READ THE ENTIRE ISSUE
January 2020