The Replacements
AN ATTORNEY GENERAL. AN ACTRESS. A SENATOR. A NEWS ANCHOR. TWO RADIO HOSTS. A CHAIRWOMAN. TWO CEOS. AN EXECUTIVE DIRECTOR. A MAGAZINE PUBLISHER. A STUDIO EXECUTIVE.
Over the past year, BRAVE WOMEN HAVE SPOKEN OUT, toppling powerful abusers and harassers. In doing so, they've PAVED THE WAY for a deserving wave of female management. IT COULDN'T HAVE ARRIVED SOON ENOUGH. In an ELLE exclusive, we gathered 12 high-profile leaders who've come out of the #MeToo reckoning. HERE, THEY TELL THEIR STORIES.
ROBIN WRIGHT
LEAD ACTRESS, HOUSE OF CARDS
The season five finale of Netflix's Beltway drama, House of Cards, closed with a shot of Robin Wright as First Lady Claire Underwood looking straight into the camera and delivering, with chilling authority, two words: "My turn." It could serve as the campaign slogan of any woman in these pages.
It also wouldn't have been a terrible line with which to wrap a show. In October 2017, actor Anthony Rapp had accused Wright's costar and counterpart, Kevin Spacey, of sexual misconduct, which preceded dozens of similar reports against Spacey. Netflix quickly severed ties with the actor. The sixth season was already going to be the show's last; with Spacey out, perhaps it was best to pull the plug. Wright pushed to continue. "We all felt, collectively, like, Let's not drop this ball," she says.
"Let's forge ahead and persevere. Complete the mission." So, on November 2, icy, indomitable Claire hit screens as leader of the free world, in a version of Washington even more cynically convoluted than our current reality. The tension was clear from the get-go:
"What does that mean, her turn?" Wright says. "Who was she going to have to go up against? How hard will the fight be—this female in this position against men in the political system?" In addition to starring in and producing this season, Wright also involved herself more in the writing process. She even directed the show's final episode. "It was, Pull up your bootstraps: We're going in deep," she says.
Wright started out on the daytime soap Santa Barbara at 18, and for decades was best known as a flaxen-haired Princess Bride named Buttercup. So it's somewhat surprising for her to find herself as a bona fide action goddess. Yet last year Wright took on the role of the sword-slinging warrior-in-chief Antiope in Wonder Woman—one that she'll reprise in the next installment. And there she was again, barking orders as Lieutenant Joshi in Blade Runner 2049.
Wright knows she has Claire Underwood to thank for showcasing her knack for making everyone around her, male or female, look a bit like a weakling. That's a feat of acting, of course, but it also reflects a personal evolution that Wright says took years. "When I was younger, I didn't have the confidence to speak up when someone was crossing a boundary. You're so caught up in, 'Oh, if I speak my mind, I'll be shunned. I won't be liked; I'll be fired.' The beauty of getting older is you really don't care what people think about you." And when it's your turn, you know exactly what to do: You take it.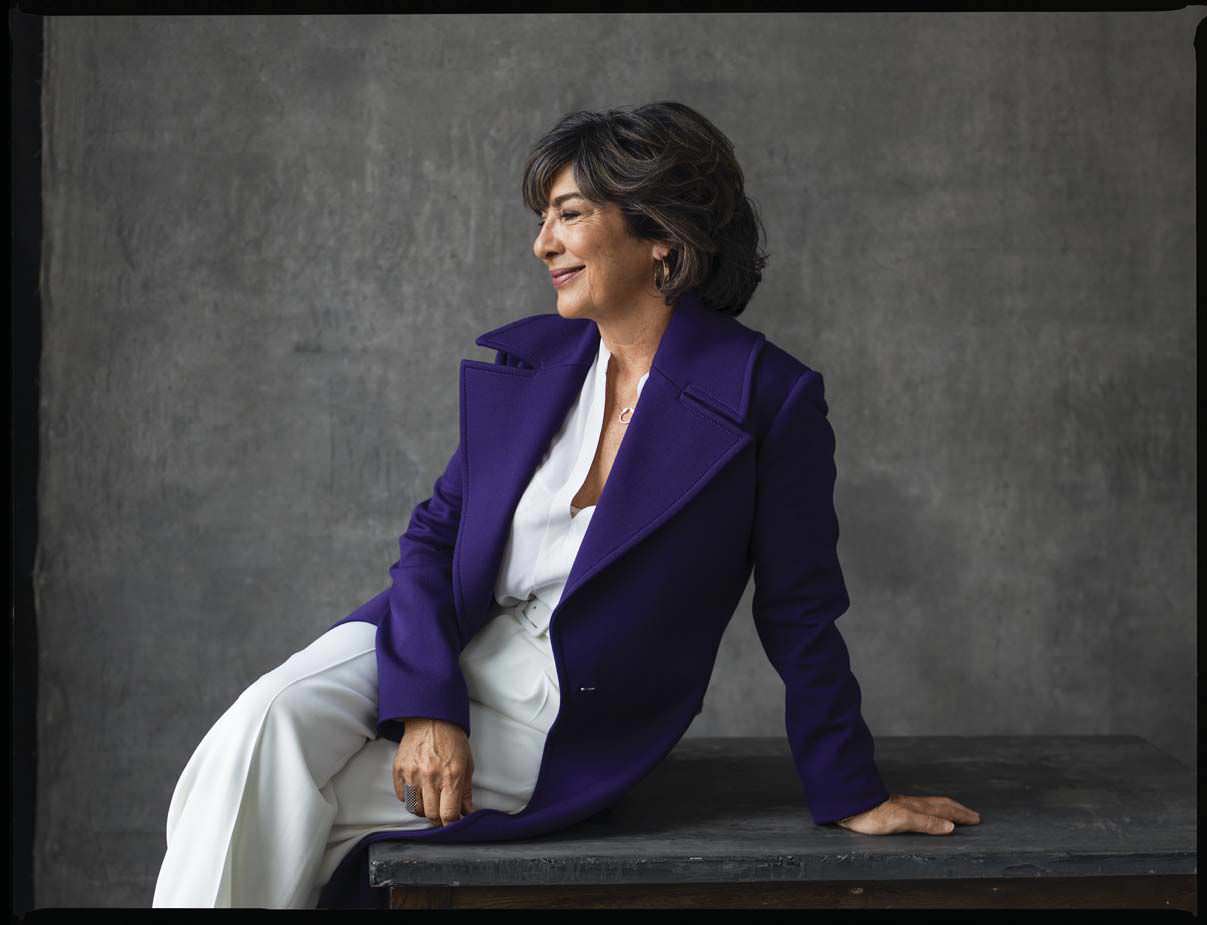 CHRISTIANE AMANPOUR
HOST, AMANPOUR & CO., PBS;
CHIEF INTERNATIONAL ANCHOR, CNN
Christiane Amanpour got an entry-level job at CNN 35 years ago, when the network was a three-year-old upstart founded by eccentric billionaire Ted Turner. American audiences came to know the newswoman on the front lines of global crises in 1990, when she reported on the first Gulf War. Now, to many viewers, Amanpour is CNN. But while her nightly news interview show, Amanpour, aired for a total of eight years on CNN International, she has been less known as an anchor. That's about to change.
In November 2017, eight women accused PBS host Charlie Rose of sexual harassment, a number that ultimately grew to more than 30. His show was canceled. The next month, Amanpour was tapped to fill that opening, a changeover that became official this September with Amanpour & Co.—the "Co." being a roster of respected journalists from PBS and NPR—which now runs on both CNN International and PBS.
During a press tour for the new series, Amanpour stated, "I believe in being truthful, not neutral." So it's no surprise that she doesn't mince words about the circumstances that led to her new gig. "Given why Charlie Rose lost his slot, I feel it's absolutely not just justified but really smart to put a woman in," she says. "And not just any woman—a woman who has proved herself over decades of reporting, with every award in the book and a career with the evidence to back it up."
Asked about men ousted in the #MeToo uproar who've hinted at comebacks—her predecessor among them—she's even more unflinching. "As long as these accusations are honest, and fair, and hold up potentially in court, then I think that a price has to be paid. If a price isn't paid, nothing will change." As Amanpour sees it, "This stuff has been building up, like sedimentary rock, for generations, and it's now exploding because we won't take it anymore. We will not settle anymore." She adds, "And the next thing they need to do is give us equal pay for equal play." So how did she handle that part of her new job? "I negotiated like a man."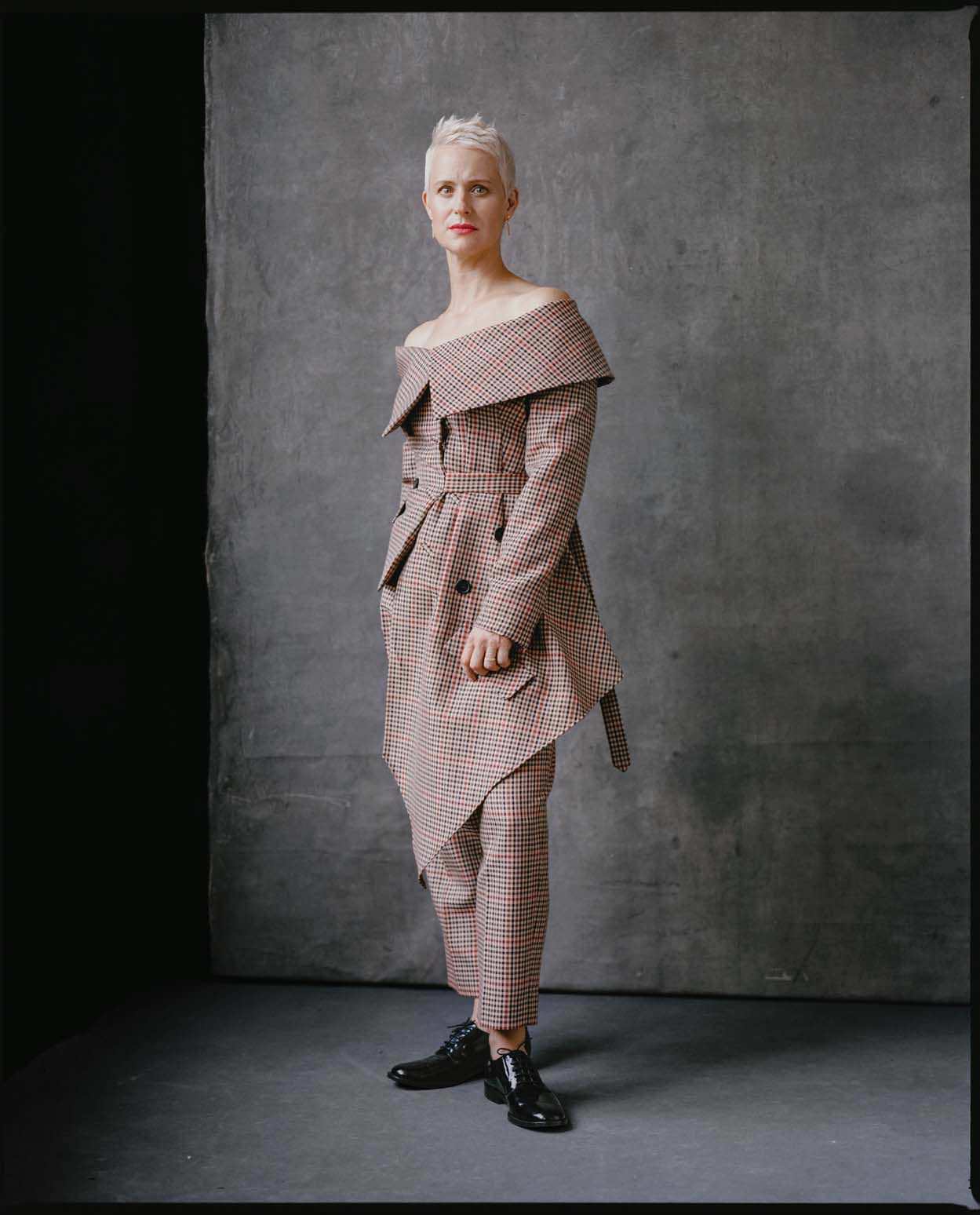 NICOLE BERRY
EXECUTIVE DIRECTOR, THE ARMORY SHOW
Nicole Berry took a somewhat unlikely route to the upper echelons of the art world. She spent eight years as a teacher, "subjecting poor fifth graders to my art history obsession," then went back to school for a master's in the subject at the University of California, Davis, and worked her way up in secondarymarket galleries. In 2011, she signed on as deputy director of Expo Chicago, where she saw the beauty of the job: "It touches all aspects of the art world," she says, from artists to dealers to curators and museum directors.
Berry had only been in her new position as deputy director of New York's Armory Show for 14 months when its director, Benjamin Genocchio, left after the New York Times reported that eight women had made sexual harassment allegations against him. Berry stepped into the top slot just in time to steer the 2018 show; the next one, this coming March, will be the first created entirely under her direction.
With some $100 million in art changing hands over the Armory's five days, commerce remains at the event's forefront, but Berry is bent on making the show a springboard for critical conversation, not just Instagrammability. Last March, she introduced a closed-door session for curators to discuss hot-button topics, such as cultural appropriation.
Berry also reports that she's seen an increase in all-female program submissions, and more booths devoted to solo shows of female artists—plus strong female leadership emerging in many sectors of the art world. "I can't tell you how many people came up to me after I got this position and said, 'I'm so happy to have a woman in charge of a fair,'" Berry says. "The good news is, there are now a lot of women who are in charge of fairs."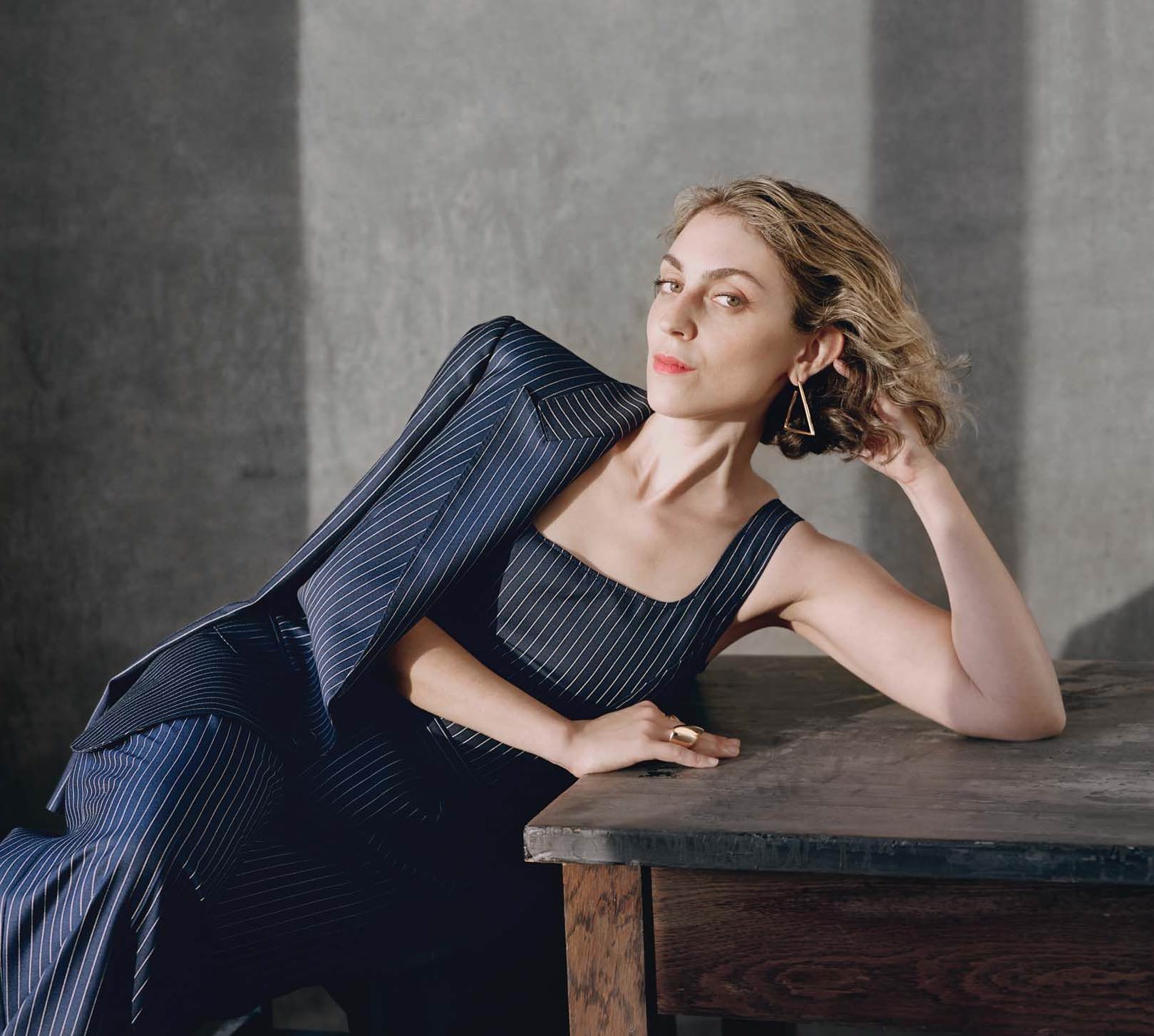 RACHEL ROSENFELT
PUBLISHER AND VICE PRESIDENT, THE NEW REPUBLIC
You can read up to 3 premium stories before you subscribe to Magzter GOLD
Log in, if you are already a subscriber
Get unlimited access to thousands of curated premium stories, newspapers and 5,000+ magazines
READ THE ENTIRE ISSUE
December 2018