Come As You Are
Twenty-five years after debuting his controversial GRUNGE collection, MARC JACOBS revisits the look for a new generation.
IN the car on the way back to the office, my fashion-editor colleagues and I fought bitterly over what we'd just seen. It was early November 1992, the week Bill Clinton would be elected president, and we had just witnessed Marc Jacobs's notorious spring 1993 grunge collection for Perry Ellis, that epic show where Christy Turlington, Kate Moss, and Naomi Campbell skulked down the runway wearing combat boots and silk flannel shirts. One prominent fashion director declared the show a flop. "Where's the elegance?" she demanded, waving an armful of gold bangles in the air. "There's nothing for retailers to sell!"
After a decade of '80s extravagance, we'd grown accustomed to glitzy chains and high-gloss hair and makeup. Next to Richard Avedon's slick Versace advertisements, the stringy hair and pale-faced look of grunge felt flat. Critics hated it. The International Herald Tribune's Suzy Menkes even had "Grunge Is Ghastly" pins made.
Jacobs lost his job. Music fans laughed at high fashion's attempt to appropriate their Nirvana beat. Yet it was hard to deny the excitement of this bold new statement. With a few knit beanies and silk negligees, Jacobs had tapped into the zeitgeist of Kurt Cobain and Courtney Love, thus catapulting the subculture to the forefront of style. Ultimately, the grunge show would mark a turning point in fashion: the definitive transition from couture to street, from rarefied incubator to scrappy innovator.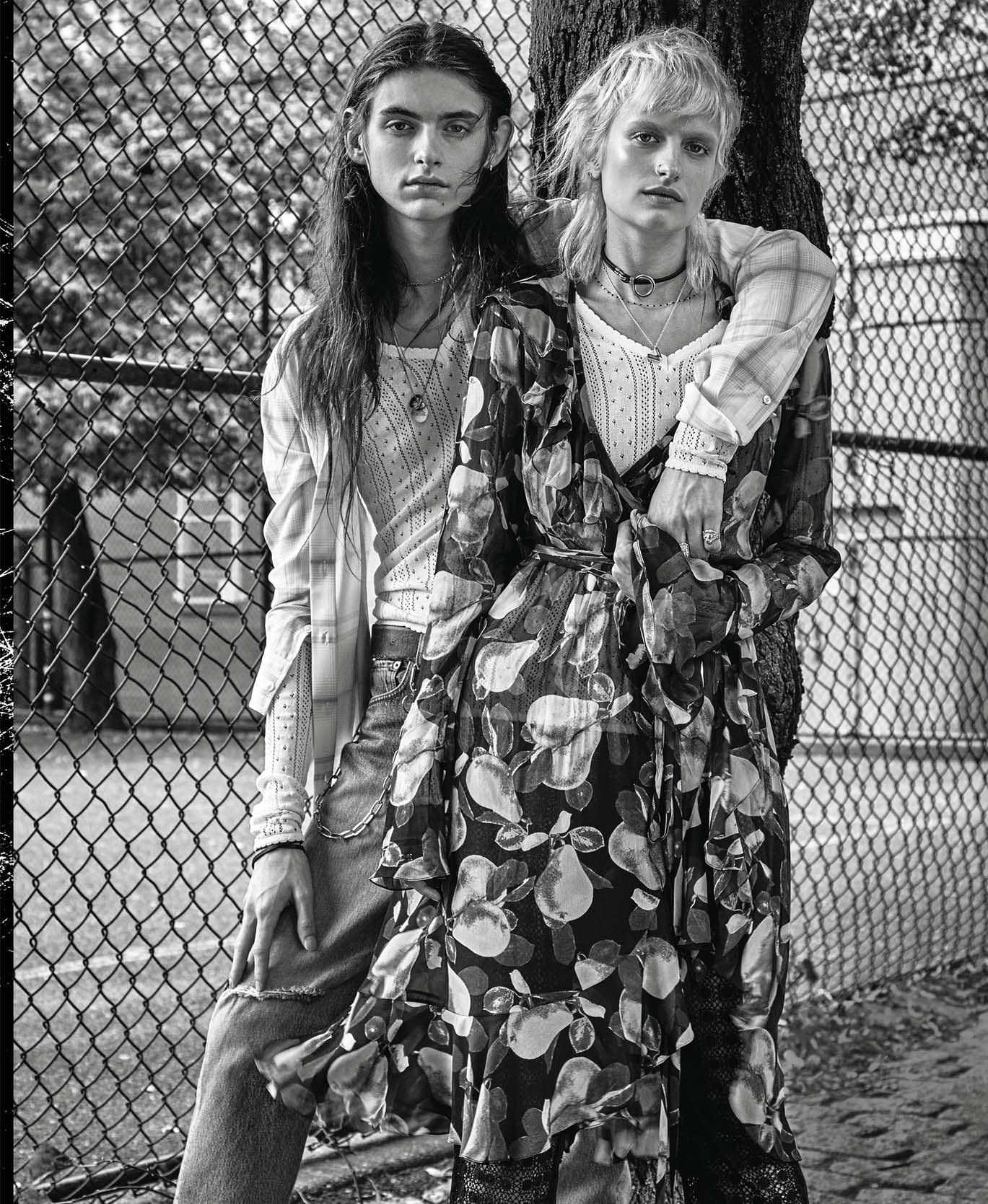 You can read up to 3 premium stories before you subscribe to Magzter GOLD
Log in, if you are already a subscriber
Get unlimited access to thousands of curated premium stories, newspapers and 5,000+ magazines
READ THE ENTIRE ISSUE
December 2018