What It's Really Like To Compete In A Beauty Pageant
Cosmopolitan UK
|
June 2019
Last year Miss Universe's judges were all female. Miss World has done away with the swimsuit round. But has anything else really changed in the world of beauty pageants? Salma Haidrani entered to find out
My ankles feel close to buckling. They're strapped into five-inch, diamante-encrusted heels, and are barely visible underneath my floor-length sequin dress. I'm hovering at the top of a set of stairs, leading to a stage. I feel as though I'm surrounded by butterflies; a cluster of women resplendent in coordinating, shimmering jewel tones, their delicate bodies quivering as they await their turn. One of them wrings her hands and cricks her neck to the left, and then to the right. But they must keep waiting. Until I've had my turn. A microphone is thrust into my hand. I place my other on my hip, take a shaky step out into the spotlight. I am here to win Miss World.
Three months previously, my parents were staring at me, goggle-eyed over a Sunday roast, their forks suspended in mid-air. "But, but… you have a degree," spluttered my mum. I'd just broken the news to them that I have been accepted to compete in the Miss London heats, the first step (on a long road) to becoming Miss World (prize money: $100,000). It could be, I tell them, life-changing. But they remain unconvinced. I can't blame them. Becoming a beauty queen is no longer the lofty, aspirational career choice it was in the '60s. Back then pageants were televised to millions and made instant celebrities out of the women who entered them, offering many a chance to escape their quiet hometowns. Then, slowly, they slipped out of fashion. There were, of course, the protests (at Miss World 1970, held in the Royal Albert Hall, the Women's Liberation Movement chucked flour bombs at those entering), but also, as is the way of many things that grip the nation, we simply got a bit bored. Unlike in China and South America (where they're still huge events), ask any twentysomething in the UK and they'd struggle to name a single beauty queen. The competitions haven't been televised on the main channels since 2001.
Yet, recently, there's been a bit of a buzz around pageants again. Last year, 20,000 women signed up to enter Miss England – the highest number of applications received since the '80s. Why? Well, the contests, have, they say, changed. They're trying to appeal to smart, forward-thinking women like you and I. Organisers say the "empowered" women who compete should see pageants as a platform to advance their careers or highlight philanthropic causes close to their hearts. Take Carina Tyrrell,
Miss England 2014, a doctor, who used her reign to raise awareness of the prevention of infectious diseases. Or law student Sara Iftekhar, who last year became the first Muslim woman to compete for Miss England wearing a hijab. Even Miss World has ditched the infamous bikini round (which included reading out each contestant's "vital statistics" on stage). "Beauty comes from within," says Angie Beasley, Miss England's national director, who I've chased down for an interview. "We look for an all-rounder and we don't have a size requirement." She also confirms less able-bodied participants are welcome and references one competitor in a wheelchair. But is this just a hastily applied plaster, shoved on in order to remain relevant in modern times? There was only one way to find out.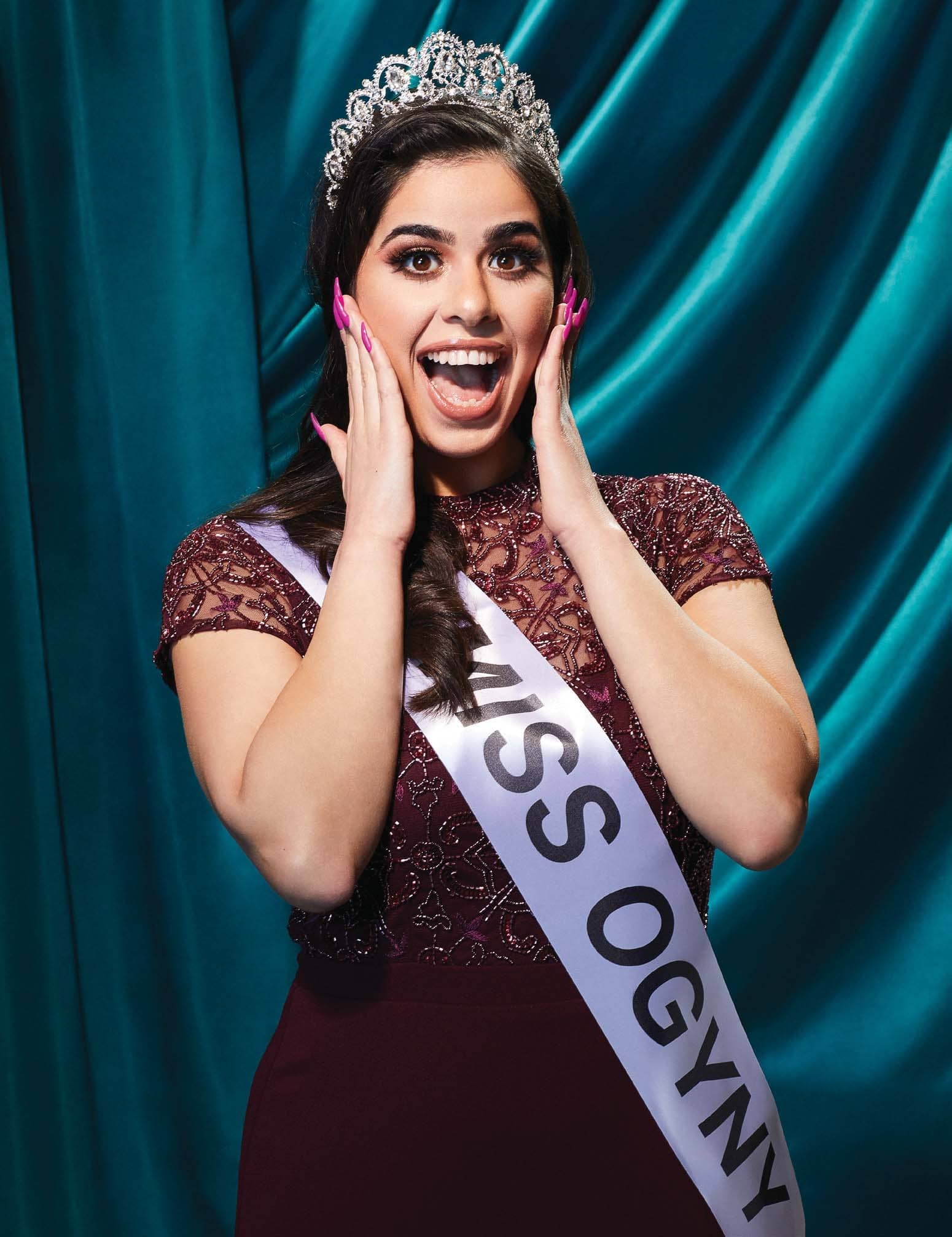 THE EASY ROUTE?
You can read up to 3 premium stories before you subscribe to Magzter GOLD
Log in, if you are already a subscriber
Get unlimited access to thousands of curated premium stories, newspapers and 5,000+ magazines
READ THE ENTIRE ISSUE
June 2019