The Awful Sights Of Summer
Cosmopolitan UK
|
July 2019
Every year they come out. The bum cheeks! The ill-advised accessories! The novelty pool floats! These are the seven things you're guaranteed to see this season…
Out of office on, suitcase packed, tiny toiletries purchased – you're going on holiday! Holibobs! Vay-cay yay! And repeat, until every friend ignores you. Of course, wherever you head, every summer is defined by certain trends, tropes and stuff that appears as if from nowhere. Just like those errant pubic hairs that always grow faster in the heat, so our collective summer obsessions sprout magically overnight – and before you know it, they're everywhere. Here's the lowdown on the sights you'll (unfortunately) lay eyes on this year. Tick them all off on your holiday bingo card to win an imaginary bottle of ouzo.
1 THE ALPACA POOL FLOAT
Unicorns are over, flamingoes are finished, and nobody's getting on an inflatable pizza slice in 2019 unless it's certified 100% vegan. But the water-based whimsy ain't over yet. There it is, drifting into your poolside field of vision while you're failing to read Normal People: the alpaca float! It's a rainbow. It's glitter. It's wearing cute tasseled accessories. It somehow has longer eyelashes than you do.
Who it belongs to Lindsée, a 12-year old influencer with considerably more followers than you. She shot to fame live streaming the mindful beauty routine that got her through her year six SAT exams and is now taking some time out to switch off, practice mindfulness and really reconnects with her most authentic self. On a holiday #gifted by Visit Cyprus.
Where you'll see it: In the pool, on the beach, biffing you in the head in the queue for the water park, and finally, being punctured between the eyes by her professional photographer/agent/ mum, who's just secured a sponsorship deal with a company that makes "angel wing" armbands. Which is lucky because Lindsée can't actually swim.
See also: Mermaid tails, floppy sun hats that never actually get worn on ahead, and a drone to capture that perfect bird's-eye pool shot. Hope you signed the health and safety waiver!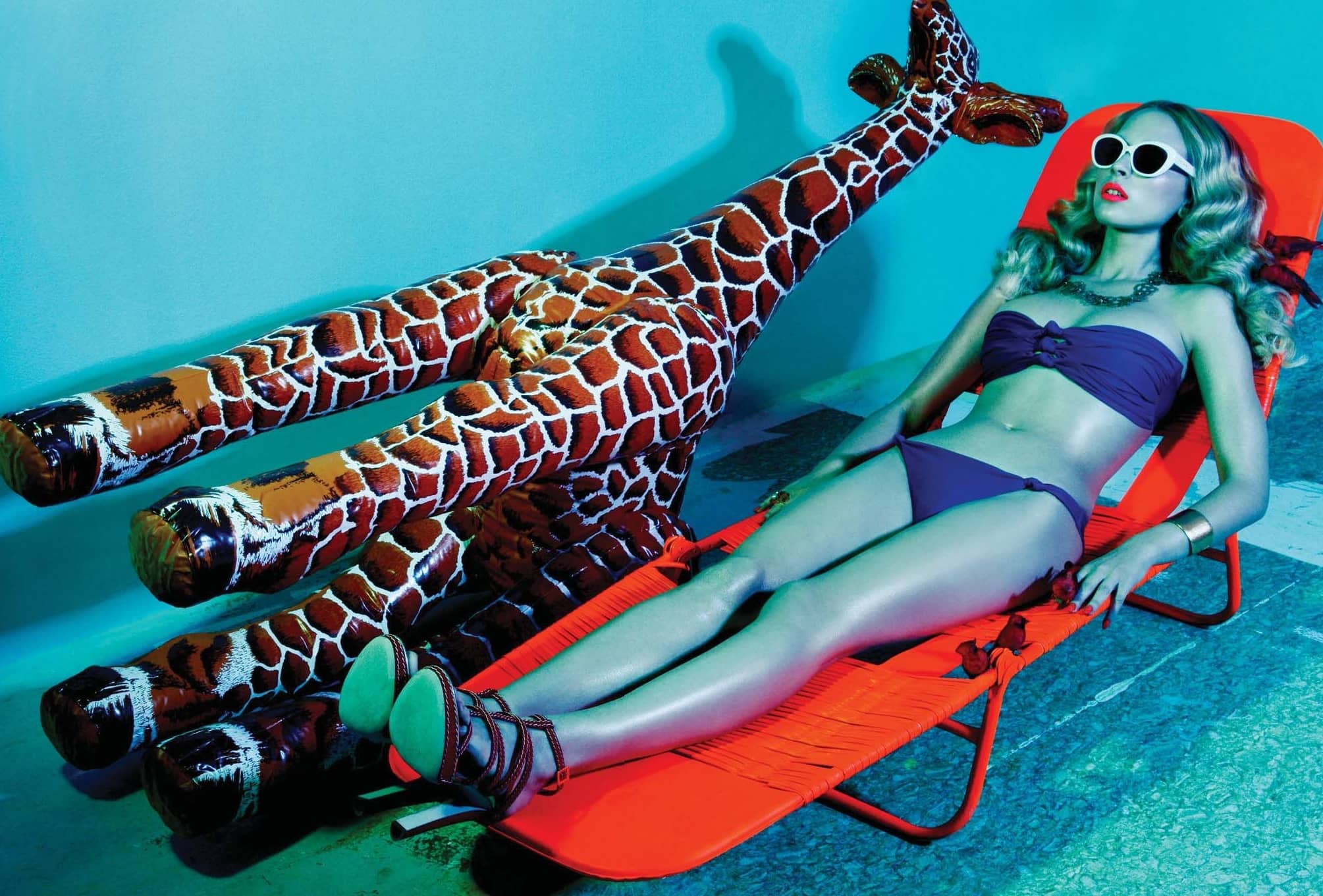 2 THE BUMBAG
A staple favorite among the tour guide crowd, these have finally made the leap from ironic throwback to bonafide trend item – but only if worn diagonally between your shoulder and opposite armpit like you got off the coach still wearing your seatbelt.
You can read up to 3 premium stories before you subscribe to Magzter GOLD
Log in, if you are already a subscriber
Get unlimited access to thousands of curated premium stories, newspapers and 5,000+ magazines
READ THE ENTIRE ISSUE
July 2019