Risky Business
Cosmopolitan UK
|
July 2019
On the island of Zante, sex sells and anything goes. But what happensto consent in a seemingly rule-free society? KIERAN MACKLIN-PAGE,who spent five summers as a rep there, explains…
'AND THE WINNER IS…'
I was surrounded by my colleagues as we all waited in anticipation to see who was going to scoop the top prize we all wanted. I was feeling quietly confident. I was new to the job, but I'd put in the hours, all summer long, and my numbers were looking good. I knew I had some tough competition – especially from my friend Richard,* who could perhaps beat me to it, but I doubted it. Not many others had achieved what I had. They'd come close… but weren't quite there.
As predicted, it was my name they called. I snaked my way through a crowd of people, none of whom would remember this moment in the morning and eventually arrived at the stage. There, I was handed the silver trophy, which shimmered blue and purple under the disco lights. Engraved on it, in tiny cursive script, were the words TOP SHAGGER. I swaggered off the stage and celebrated the only way I knew how – by drinking dangerous amounts and adding another conquest to that number.
It was September 2013, I was 19 years old and I'd just completed my first season as a promoter in Zante. By that point – and the thing that won me this most coveted prize – I'd slept with over 100 women, all during that wild, hazy and hot summer. I was constantly trying to beat my personal best of four women in one night. We all were. Each morning, around midday, I'd meet up with my fellow workers over breakfast and compare conquests from the night before. Most of the boys kept all the names listed on their phone, like some kind of shopping list.
Zante has changed so much since then. The island has gone from a no-holds-barred party town to a budget Ibiza: all pool parties, day beds, bottle service and tourists grappling to get the perfect photo for their Instagram. I've also grown up. I'm 25 now and in a long-term relationship. I lost that trophy – and my pride over what it represents – a long time ago. Age has brought some perspective and I look back on my past behavior, particularly in light of the #MeToo movement, and question myself. Did I ever cross a line? And in a place where anything goes, would I even know if I had? One thing is for sure: I'm no longer that fresh-faced, floppy-haired lad who landed on the hot tarmac, my suitcase full of condoms, with no idea of just how far I was going to push my newfound freedom.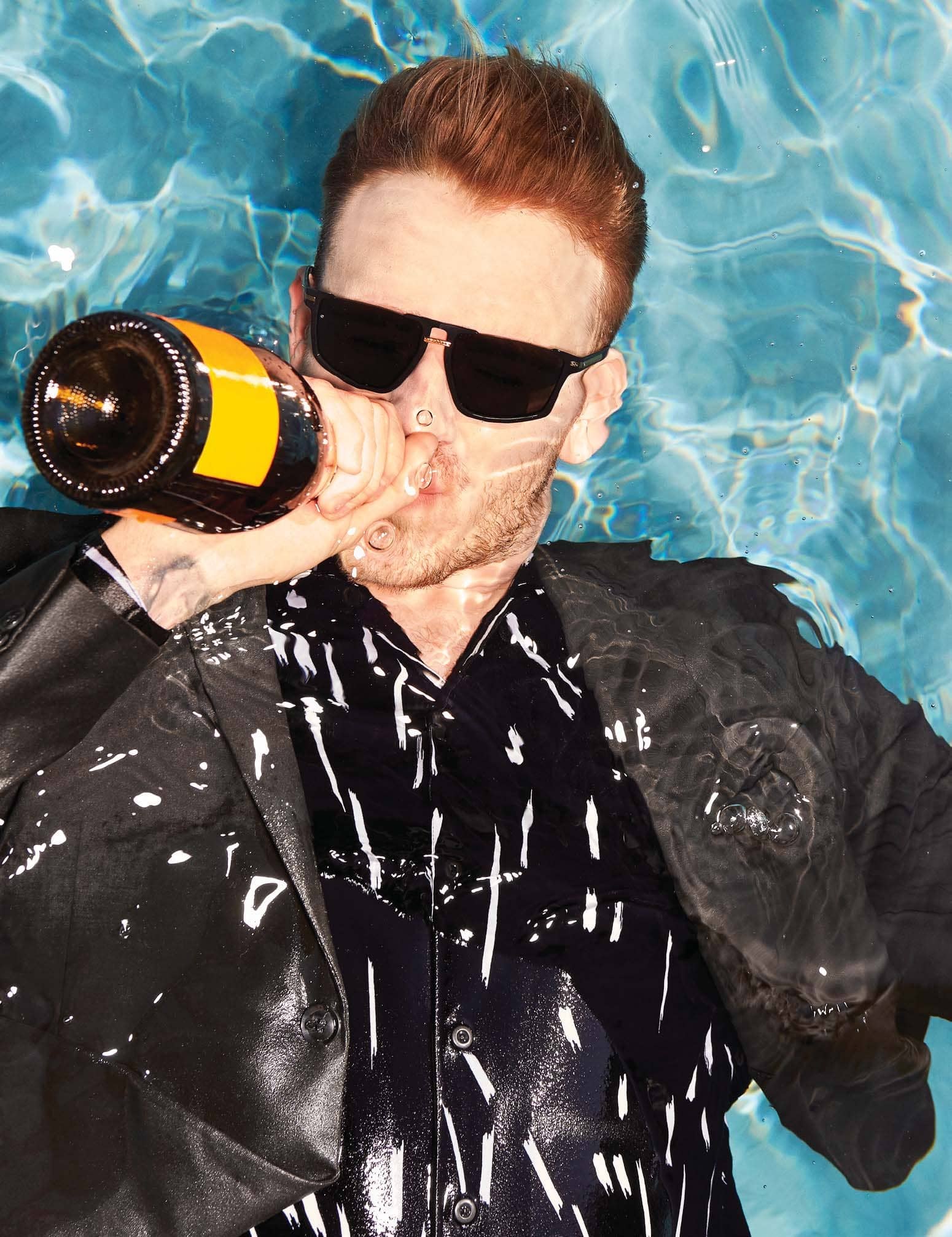 PARTY PARADISE
You can read up to 3 premium stories before you subscribe to Magzter GOLD
Log in, if you are already a subscriber
Get unlimited access to thousands of curated premium stories, newspapers and 5,000+ magazines
READ THE ENTIRE ISSUE
July 2019