How I Medicated With Make-up
Cosmopolitan Sri Lanka
|
October 2019
When a lipgloss soothes a young girl's pain of being bullied, what happens next? LAURA CAPON explains what life is like when you're addicted to cosmetics
It's 11.39 PM and, rather than getting the sleep my twitchy eye tells me I so desperately need, I'm scrolling through Kyliecosmetics.com and adding a highlighter palette to my shopping bag. Of course, I don't need another highlighter. I have over 100 illuminating products already, and only ever use the same three shades. But then that's not the point.
You see, my relationship with cosmetics is, how can I put this… complicated. Make-up has been there at some of the most joyous moments of my life (first dates, friends' weddings, family celebrations), but it has also been there during the darkest times too.
I'm 31 years old now, and my make-up obsession (for it is an obsession) began when I was 15. Right about the time I started being bullied. I would save up my weekly wages from my after-school job mopping the local bakery floors and buy a new Versace lipgloss every month from the local department store. I wasn't a chubby child, but not long after I hit puberty my body started to pad out. That meant secondary school became a cold and hostile place.
Unfathomably, while other girls remained annoyingly tiny, chowing down on sausage rolls at break time, I grew. It was the kind of puppy fat that I hoped would disappear one summer so I could have that high-school transformation you see in the movies. But, despite exercising regularly and eating the same as everyone else, I just got bigger.
Boys were the worst, publicly embarrassing me with their "Michelin Man" comments, or telling me I'd won the award for "most obese student". Unsurprisingly, I became terrified of them, afraid even to look up when I walked around. The thought of heading into school every Monday morning made me feel physically sick. On Sunday evenings, I would cry in the shower, a feeling that has stayed with me to this day. I wanted nothing more than to disappear.
Girls were no better, and I struggled with girlfriends that I could truly connect with. My only real bond was with an old primary-school friend, Sophie, who was having an equally hard time. And so there I was, a 15-year-old girl who wanted nothing more than to blend in; to be so completely and utterly ordinary that no one will pick your face out from a crowd. The only thing that made me feel special was my Versace lipgloss. Each time I bought a new one I would tell myself that it would be the thing that would change my life.
Make-up was kind in a way fashion never was. Make-up did not reject my "curvy" body, it only accentuated the bits I loved best – my lips, my lashes and the deep blue of my eyes. I realised that while I couldn't disappear altogether, I could use make-up to transform myself into someone else. The problem was one lipgloss was never enough.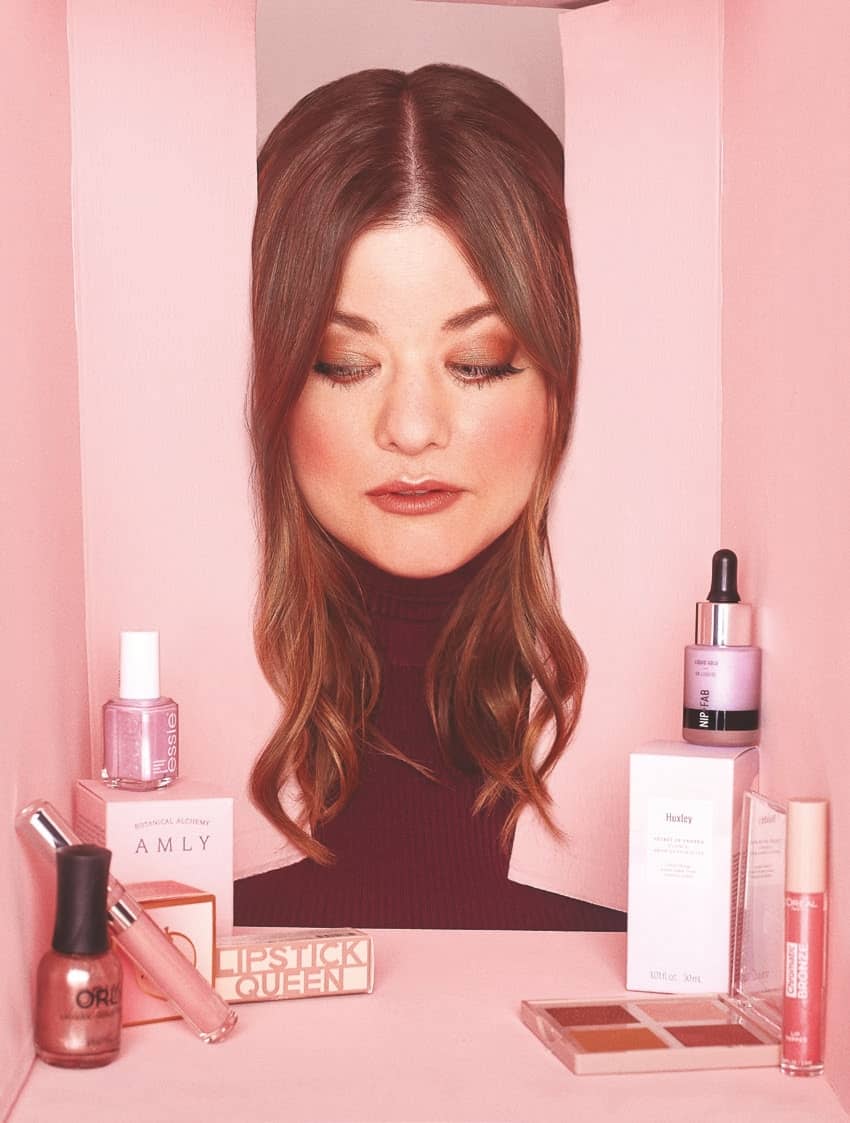 A taste of acceptance
You can read up to 3 premium stories before you subscribe to Magzter GOLD
Log in, if you are already a subscriber
Get unlimited access to thousands of curated premium stories, newspapers and 5,000+ magazines
READ THE ENTIRE ISSUE
October 2019