Why You Need to Fall Apart to Keep It Together
Cosmopolitan India|April - May 2020
Being strong no longer means putting on a game face. Cry, feel, and break down, girl—it's good for you.
So once upon a time Girl A's boyfriend broke up with her, claiming he wasn't ready for anything serious. And this was just after introducing her to his parents! So what did Girl A do to make herself feel better? She put on her best dress, dolled up, and went to the hottest party in town. She said she was fine, and that it was his loss (it was!). She unknowingly— or knowingly—may have been hurting from the inside, but on the outside, she was the life of the party! After all, she's strong and brave...she runs the world! Girl A's friends also applauded her 'strong' and 'fierce' attitude and even look to her for inspiration. Even Girl A mentally high-fives herself. She then posts a selfie, captioning it #Slay.
A few weeks or months later, Girl A has a small breakdown. After weeks of going out and distracting herself, she wakes up one morning with strange feelings of sadness, betrayal, and anger. She lies in bed sick—she's caught something, but no doctor can tell her what it is. Because what she has caught is what we all catch at some point in our lives—feelings!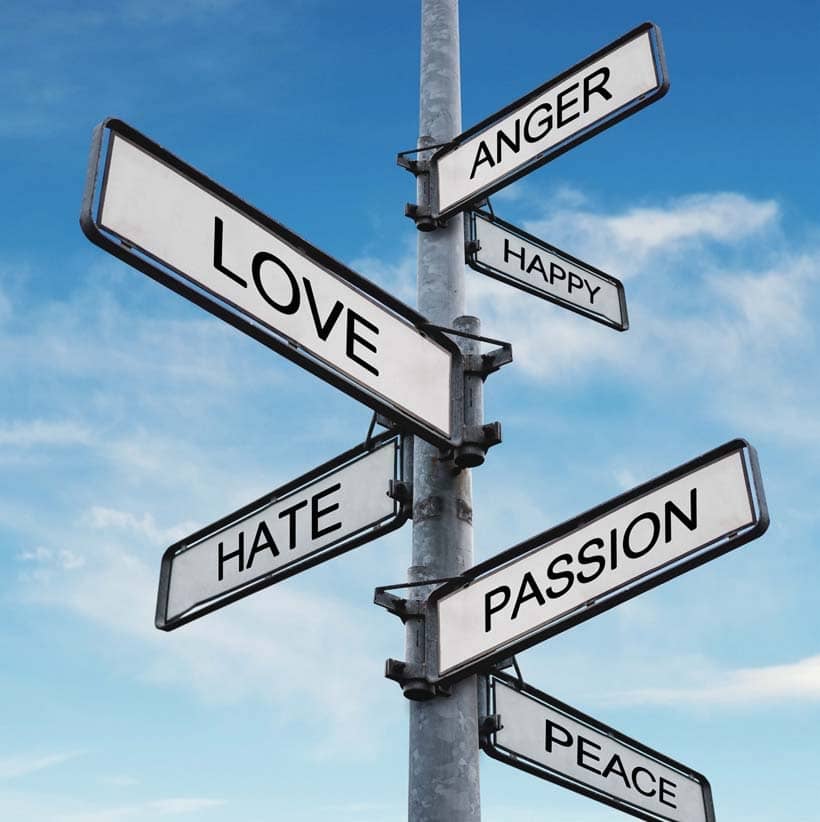 Girl A has been many of us. We go into the good old denial mode and convince ourselves we're totally okay...that a heady cocktail of distraction, sternly positive selftalk, and time will heal the hurt. That we'll get over it all, because that is much easier than acknowledging the discomfort. After all, 'Feelings are for the weak'—that's what we tell ourselves, to justify our ruthless and unkind approach to what we're unwilling to face.
And when most of us go into denial and ignore our discomfort, society, somehow, finds a way to reward us for that. How many times have we praised behaviour that pretty much entails ignoring the feelings we have in lieu of constantly appearing like a #BossBabe? It's strange how one never hears anyone say 'It's just cancer, get over it', or 'Stop being a baby, your sprained ankle will heal. Be positive'. But, we never extend that same sensitivity, compassion, and care to ourselves when we (gasp!) feel feelings. Emotions. Spoken of (or not) by every modern culture in hushed tones, with a sense of disgust and shame. Stuff that only spoilt, weak, and self-indulgent brats have enough free time to indulge in. And yet, if ancient cultures and modern-day million-dollar-earning motivational speakers (that is Tony Robbins and Joe Dispenza) are asked what 'emotions' are, they will tell you that they are the most necessary and fundamental aspect of the human experience. In fact, knowing our feelings is now seen as the foundation to our overall well-being, with studies proving that those with a higher EQ (Emotional Quotient) are more likely to be successful in almost every aspect of their lives.
So the question begs to be asked: what exactly are these things called emotions and why can't we, the most intelligent species on Earth, seem to get our heads around managing them?
So, What are Emotions?
Scientists of quantum physics have long proven that everything in this universe— seen or unseen by the eye—has a vibrational frequency, of thought and emotion.
Breaking It Down
Essentially, human beings experience life through four bodies, two of which are tangible while the other two remain unseen by the mortal eye.
THE PHYSICAL BODY: This consists of our organs, blood, veins, and how we experience physical comfort or discomfort.
You can read up to 3 premium stories before you subscribe to Magzter GOLD
Log in, if you are already a subscriber
Get unlimited access to thousands of curated premium stories and 5,000+ magazines
READ THE ENTIRE ISSUE
April - May 2020