Rahi Chadda Man of the Moment
Cosmopolitan India|June 2020
Model, influencer, and beauty entrepreneur, Rahi Chadda is currently taking a break from his hectic life. Meet the 27-year-old multi-tasker, who shot to Insta-fame six years ago, and continues to create (newer) opportunities for himself on the global fashion scene... Ticking names off his list (and living a fashion enthusiast's dream!), one fashion week, one social-media post at a time.
When Cosmo connects with Rahi Chadda for this interview, it is a few minutes before 8am in London. An early hour, some would say, for a city that is in a 'relaxed lockdown' state. "No, no, the lockdown had made me sluggish initially, but I'm back to my old, earlyrising ways now", Rahi laughs. He still has some work to wrap up, so we decide to connect an hour later.
In a pre-pandemic world order, you'd most likely find the London-based Indian model jet-setting around the globe to attend fashion weeks in Paris, Milan, New York, and beyond. Or, offering a slice of his fashionable life to his 383K followers* on Instagram. Or, perhaps, focusing on his entrepreneurial endeavour—a beauty boutique in London, called Panache and Marina Skin and Aesthetic Clinic (I'm obsessed with beauty as much fashion", he reveals).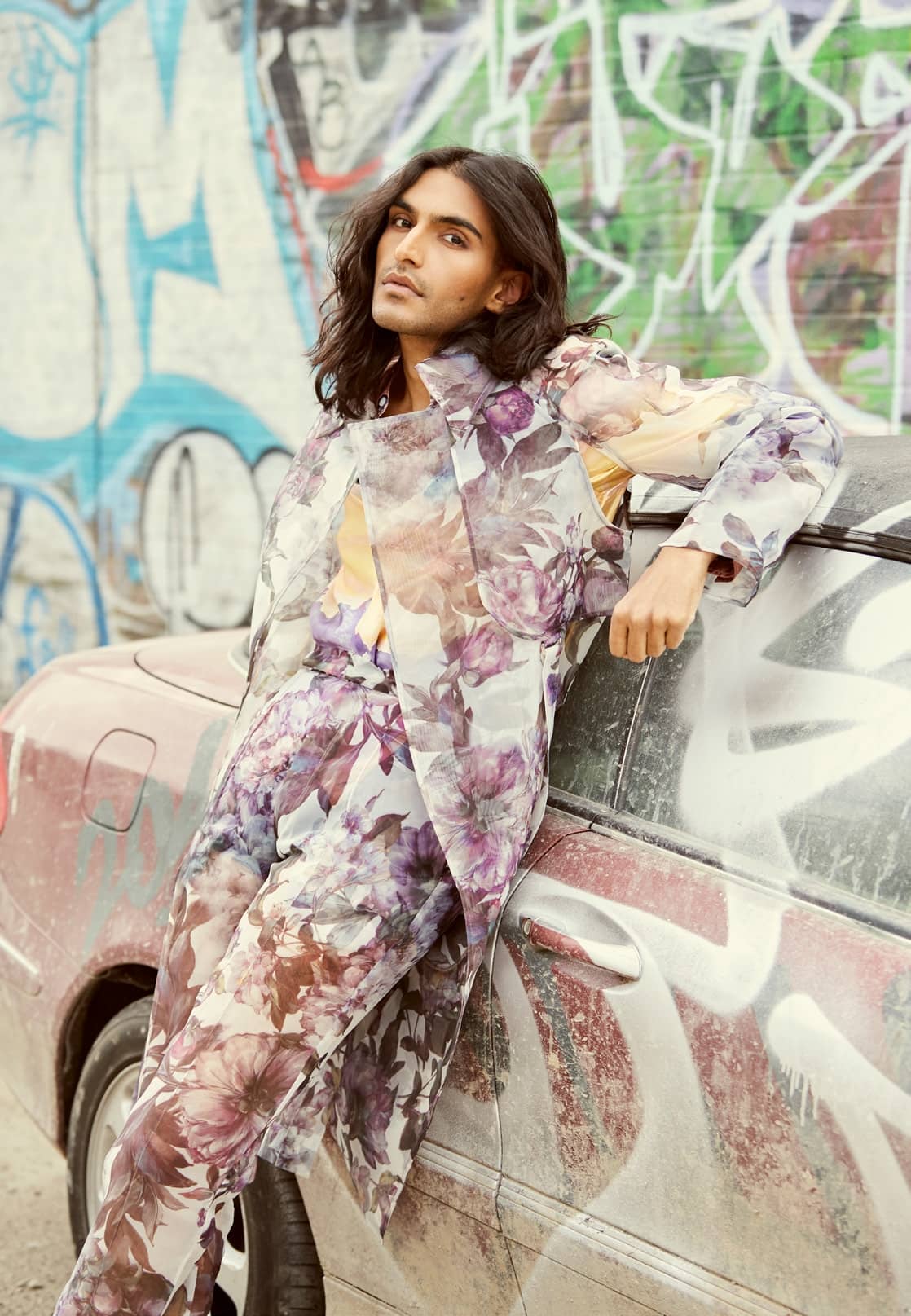 But in the new, slowed-down scheme of things, 27-year-old Rahi is in unwind mode: taking each day as it comes... And enjoying the small joys of life, like dusting off his old book collection, or enjoying a long, quiet walk by himself on his birthday. All while still staying focused on the road ahead. Here's more from our chat, across two continents...
Cosmo: You are a model, a fashion influencer, and an entrepreneur...
Rahi Chadda: "None of it was planned, actually. The journey began quite on its own, about six years ago. I was 21, and had just graduated from university. There was an acute shortage of jobs here, and I was finding it extremely difficult to get any work, despite my degree and after a year of trying. I had been consumed by fashion my entire life, thanks to my mum. I loved glossing over her magazine collection, and enjoyed dressing up. So, a friend, who owned a talent management studio and was also a photographer, asked me to come over and have some photographs taken, to kind of cheer me up. I agreed. We uploaded those images on Instagram, and overnight, we got more than 10K Likes, and hundreds of enquiries. That's how it took off.
Gradually, as my Followers started growing in number, I organically transitioned into becoming an influencer, and started collaborating with brands and venturing into newer avenues. Also, growing up, I was obsessed with beauty and skincare just as much as fashion. So, simultaneously, I decided to rent out a small room and start a beauty clinic in London. Eventually, that began doing well, too, and grew into what is now a four-room boutique clinic.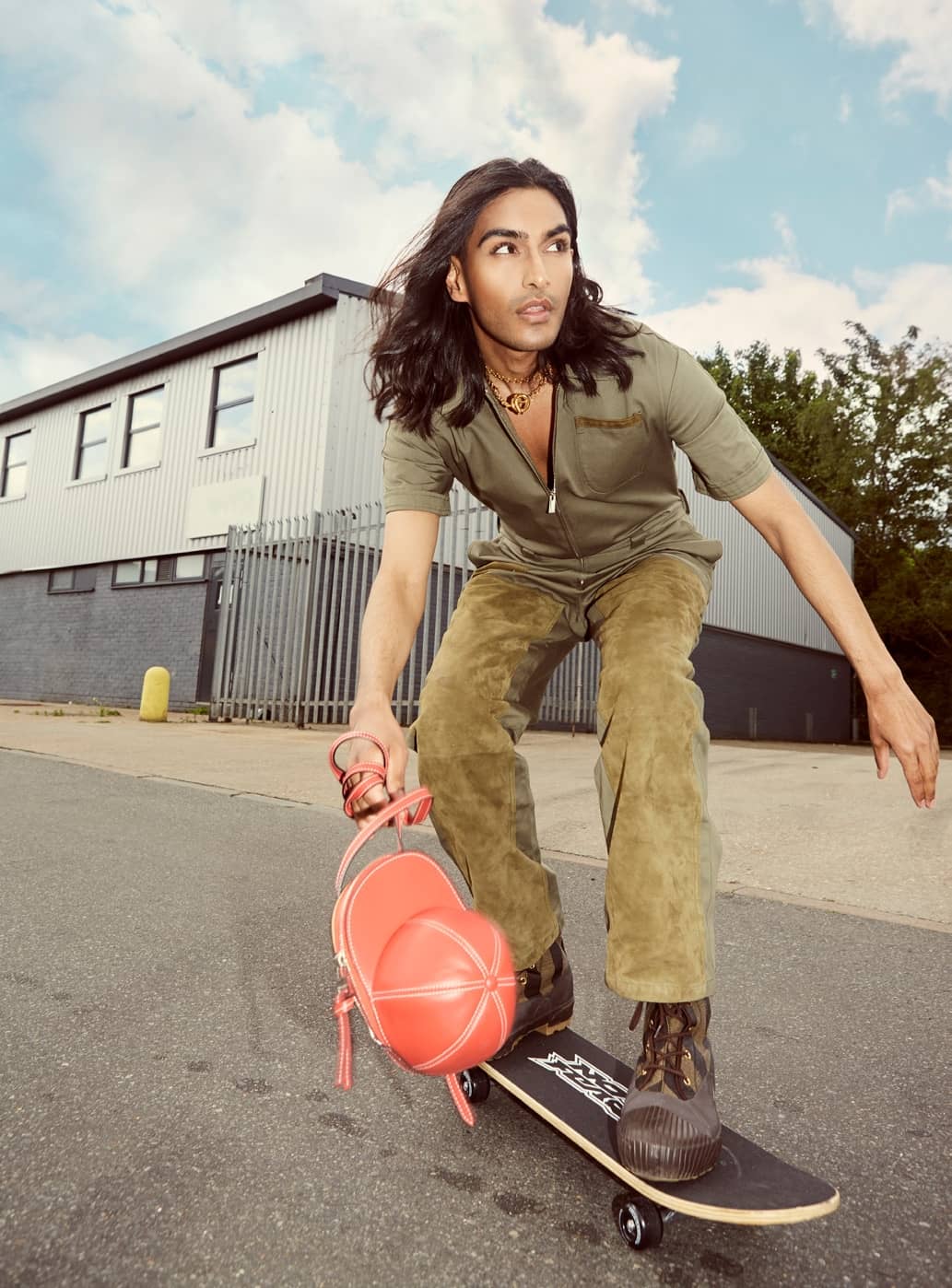 C: So modelling happened to you... but how did you realise this was your true calling?
You can read up to 3 premium stories before you subscribe to Magzter GOLD
Log in, if you are already a subscriber
Get unlimited access to thousands of curated premium stories and 5,000+ magazines
READ THE ENTIRE ISSUE
June 2020