Meet India's COVID-19 Crusaders!
Cosmopolitan India|April - May 2020
We're offering this story for free to read so that you can stay updated on the COVID-19 outbreak
As the world is staggering under what is arguably the worst crisis of our times, there are some superheroes who have been working selflessly to help—putting their own lives in jeopardy to be able to reach out to the most vulnerable and distressed sections. Here are some of those inspirational volunteers...
Goonj
The nonprofit undertakes disaster relief, humanitarian aid, and community development in 25 states across the country. With the outbreak of the current crisis, Goonj's teams have been tirelessly ensuring help reaches all—over 27,600 families have been given immediate relief, under their Rahat COVID-19 initiative. The organisation has also been running (and supporting) multiple community kitchens, and has supplied more than 16,600 kilos of ration and 80,000 ready-to-eat meals to migrant labourers and daily wagers, among other efforts. They have also been distributing masks and cloth sanitary pads—produced at their processing centres, thus, also generating employment for the underprivileged.
Goonj is especially focused on the many marginalised communities such as sex workers, transgenders, tribal population, HIV-positive people, tea garden workers, leprosy patients, and devdasis, especially in the rural areas. "Ironically, today, labourers who made our houses are homeless. And farmers who have provided us food are starving. But the plight of the people ignored within the marginalised communities is even worse! Because of their backgrounds, they are being ostracised almost as a compulsion! It was crucial to reach out to them at the earliest," Founder Anshu Gupta tells Cosmo. "These communities were already down in the dumps, but now they are at the bottom of the pit. And have no way of coming out of it any time soon."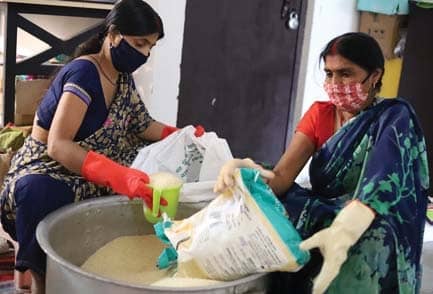 An important part of the NGO's work includes planning a long-term rehabilitation solutions. Anshu elaborates, "We are thinking of a strategy to involve the women in some kind of economic activity, like making masks from home; or the labourers who have lost their jobs in any kind of plantation. We should have something concrete soon."
Kashtakari Panchayat
Established in 2010, the trust works with waste pickers in Pune—supporting them, their families, and collectives with financial assistance—as well as training, facilitation and research. "They are already in a precarious situation, and this is further exacerbated during such extraordinary situations," Lakshmi Narayanan, Co-Founder and Managing Trustee, tells Cosmo. "They don't have the option of working from home. So we are trying to ensure that they can continue to work with minimum risk of infection and transmission." The team is helping the waste pickers with adequate personal protection equipment like gloves, masks, soaps, and sanitisers. "We are also making sure that they are able to tide over these tough times, by providing them dry ration kits."
With the suspension of public transport, several waste pickers have to routinely walk several kilometres to be able to do their jobs. There are also many— like the 57-year-old Anjana Sham Gorkhe, a worker of SWaCH—who are being threatened by landlords or neighbours to not go out to work or leave the premises. But they keep braving it all. "Sadly, waste pickers are an invisible community despite the essential service they provide," says Lakshmi. "They are seen as the most likely to transmit disease or be carriers. This increased marginalisation leads to loss of income and jobs. Older waste pickers also face a bigger risk of infection, and therefore, are compelled to stay at home, even though they may have no other resources to fend for themselves."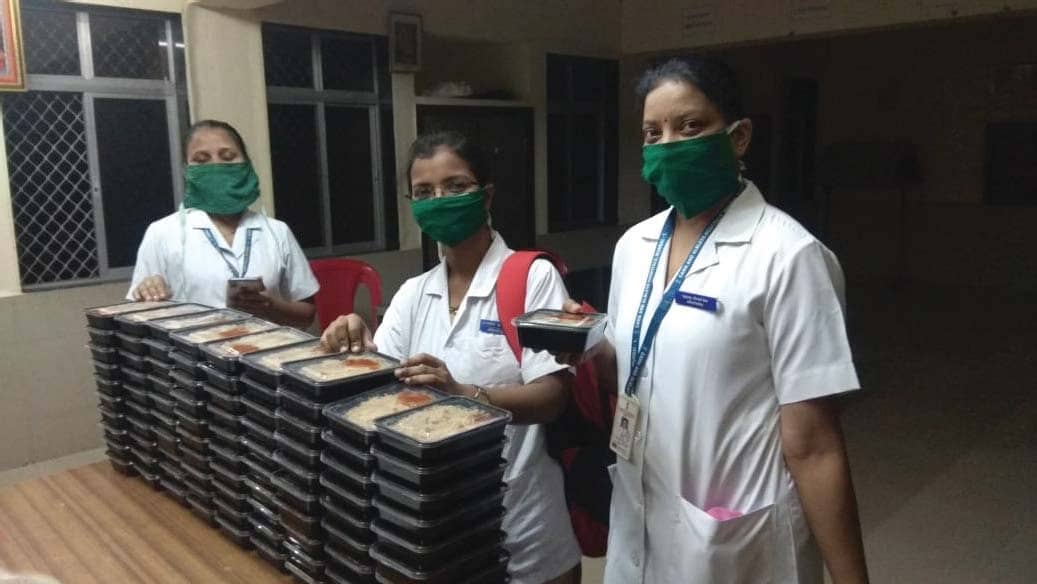 Mylab
The molecular diagnostics firm is involved in developing tests that are used in human diagnostics, food safety, agriculture, and veterinary medicine. With the rampage of coronavirus, Mylab has been working with an unwavering focus to manufacture testing kits. They are also helping their customers— pathologists, lab technicians, and staff at various labs—to conduct and interpret tests accurately.
"WE ALL HAVE SOMETHING WE CAN CONTRIBUTE WITH." — Shefali Desai, Director of Application, Mylab
"There have been several moments of anxiety, camaraderie, and euphoria," scientist Shefali Desai, Director of Application, Mylab, tells Cosmo. "We were very worried when we started to develop the test, and in parallel, the cases in the country were increasing. We wanted to develop a test that could help India. Then, our colleague Minal Bhosale was in the last stage of her pregnancy, and it was such a powerful moment that she still contributed so much by working from home. It was such a good feeling. Finally, the day the test was approved was so satisfying—now India could test for coronavirus with assurance."
During times like these, Shefali says it's essential to pitch in by doing whatever one can do best. "Don't underestimate yourself, we all have something we can contribute with. I firmly believe: stick to your principles and trust your instincts!"
SAFA
Founded by Rubina Nafees Fatima, the Hyderabad-based NGO has been working with daily wagers and other marginalised communities for about a decade now. Amidst the coronavirus crisis, SAFA has been regularly supplying dry ration to daily wagers such as vendors, tea sellers, and autorickshaw drivers, as well sex workers, the transgender community, and to the various hotspots in the city. The organisation has also joined hands with Youth Feed India and expanded assistance to the distressed in other cities as well. The team is said to have distributed more than 48,000 relief packages across the country, supporting more than two lakh people.
Local volunteers in most areas help make the process easier, by delivering food packets to doorsteps. Next, SAFA plans to launch an app for easy access by those in need.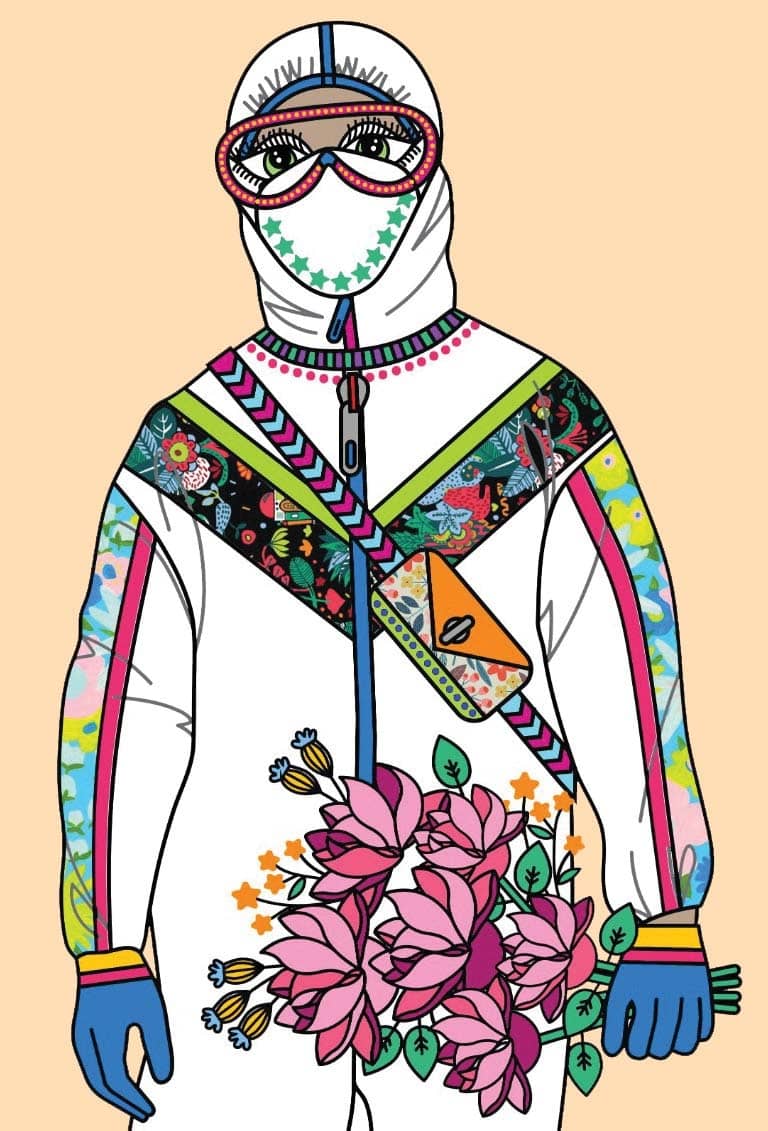 Project Mumbai
The Mumbai-based nonprofit has been working relentlessly for the last 40 days to help senior citizens, the differently-abled, doctors on the frontline, along with anyone else in dire straits.
You can read up to 3 premium stories before you subscribe to Magzter GOLD
Log in, if you are already a subscriber
Get unlimited access to thousands of curated premium stories and 5,000+ magazines
READ THE ENTIRE ISSUE
April - May 2020