Masaba GUPTA rewriting RULES
Cosmopolitan India|June 2020
Straddling the fine balance of ACCEPTING YOURSELF for what you are and NEVER GIVING UP on being the BEST VERSION of yourself, designer MASABA GUPTA knows her mind, and body...and isn't scared anymore to show them off. An admirable (fierce!) WORK-IN-PROGRESS, she sits down with COSMO to REFLECT on all things SELF-LOVE and why 'COURAGE' can sometimes be highly overrated.
As someone who grew up being viewed as 'different' in school, was used to standing out because of her size and strength, and has spent the best part of her life convinced that she was "incapable of being loved by a man", Masaba Gupta, today, could well be an institution in self-love. While accepting oneself, with all their flaws and shortcomings, can take "many, many years'', as she'll tell you, the 31-year-old designer has journeyed impressively far on this path. Slowly and steadily working to turn all her fears into strongpoints and "sync her mind with body", today, not only is she proud to "have more strength than most girls" she knows, she's also not afraid to speak her mind ("I instantly fall sick if I don't", she laughs). Turns out, she was never really meant to fit the mould, after all. Talking to us from rains-soaked Goa, she opens up about what loving one's self actually stands for to her, and all that it took for her to come thus far in that endeavour...
Cosmo: What does self-love mean to you?
Masaba Gupta: "To be accepting of the fact that there will always be days when I cannot give my hundred percent...to myself, or my friends and family. A lot of people confuse selflove with being happy and feeling upbeat all the time. But to me, it is very important to realise that I can have a bad day, too, or feel just, you know, average? I don't expect every day to be the same, neither internally nor externally. So self-love is when I give myself the liberty to not be at my cheeriest and be okay with it; to not pressurise myself into loving myself, because some days I just don't want to. And to remind myself that not all days are the same, and there will be days ahead when I will feel better."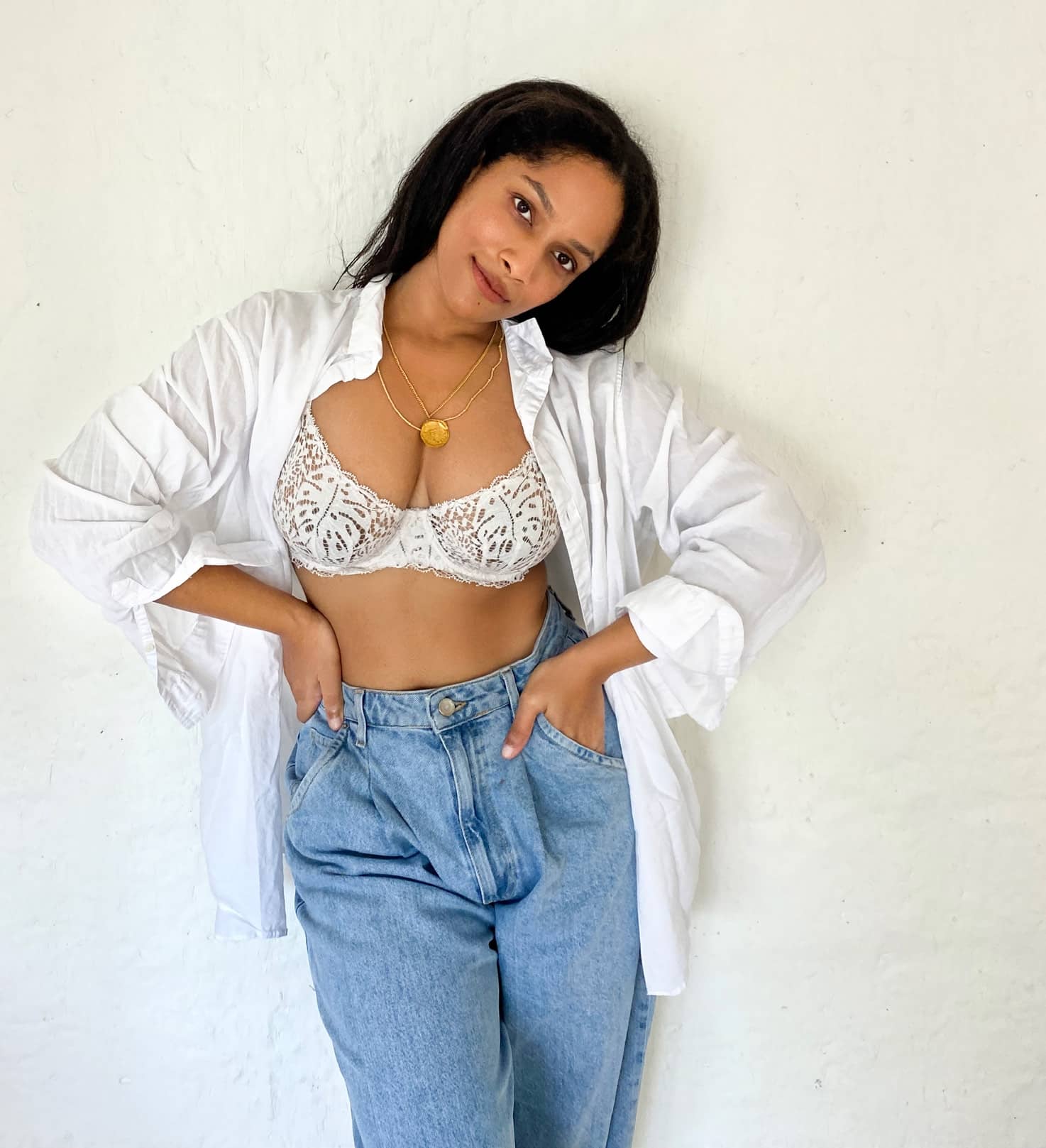 C: In the past, you've spoken about having your father, Sir Vivian Richard's Caribbean body, and how you "hated it in school". Tell us about that...
MG: "You know, that phase when you think your school is the end of the world?! It was during that. The school I went to had a very conservative set-up...the kids there were from very affluent families, and were quite mean! And they all looked the same... the girls had thin, slender bodies, and long, straight hair, that they wore in braids, some had acne, some didn't, but none of them were as muscular or athletic-built as me. At the time, I also used to play tennis, professionally, and that had changed my body, too—so by the 8th grade, I had big boobs, a big butt, 16-inch shoulders, strong calf muscles, the like. It was, partly, my father's genes as well. I was this big girl, who always stood out! Everyone used to be like, 'Oh my God! You look like a man!'. And that made me hate my body... I didn't want to be a 'man'. I was young and impressionable, at a stage when, you know, you want other girls to like you, want attention from boys..."
You can read up to 3 premium stories before you subscribe to Magzter GOLD
Log in, if you are already a subscriber
Get unlimited access to thousands of curated premium stories and 5,000+ magazines
READ THE ENTIRE ISSUE
June 2020