INSIDE THE MIND OF sobhita dhulipala
Cosmopolitan India|April - May 2020
Over a video chat, Cosmo Editor, Nandini Bhalla, interviews actor Sobhita Dhulipala about what she's been up to in quarantine, why she loves spending time alone ("it's like meditation!"), sibling rivalry, and how she created the iconic #WFH cover for Cosmo India—which broke the Internet, BTW—without a make-up artist, art director, or stylist in sight.
Nandini Bhalla: What have you been up to, during the lockdown?
Sobhita Dhulipala: "So, I must confess that I have not worked out since 2015 and this is not something I am proud of. I used to work out before I started working on my first film... But my director Anurag Kashyap told me, 'Listen, for this film, I don't think the character is supposed to be super-fit. You need to look like someone would in real life. Do not look so toned.' That made sense to me...so I stopped. And then I took up another film, where I felt my character should have a 'real body', so I gained seven-eight kilos. It was something I felt was needed for the role. I became incredibly passionate about looking like the characters I was playing, and I gained or lost weight accordingly.
In the process, I became so stubborn about enacting the character properly that I ignored fitness. I think I attached it too much to vanity. But now I have realised that it does not have to be like that. So I finally started working out at home this year, and then this lockdown began. Now, I work out for an hour in the morning— yoga and functional training, as soon as I wake up... Oh wait, I also just started—as of yesterday!—drinking something called bullet coffee, I don't know if you know about it..."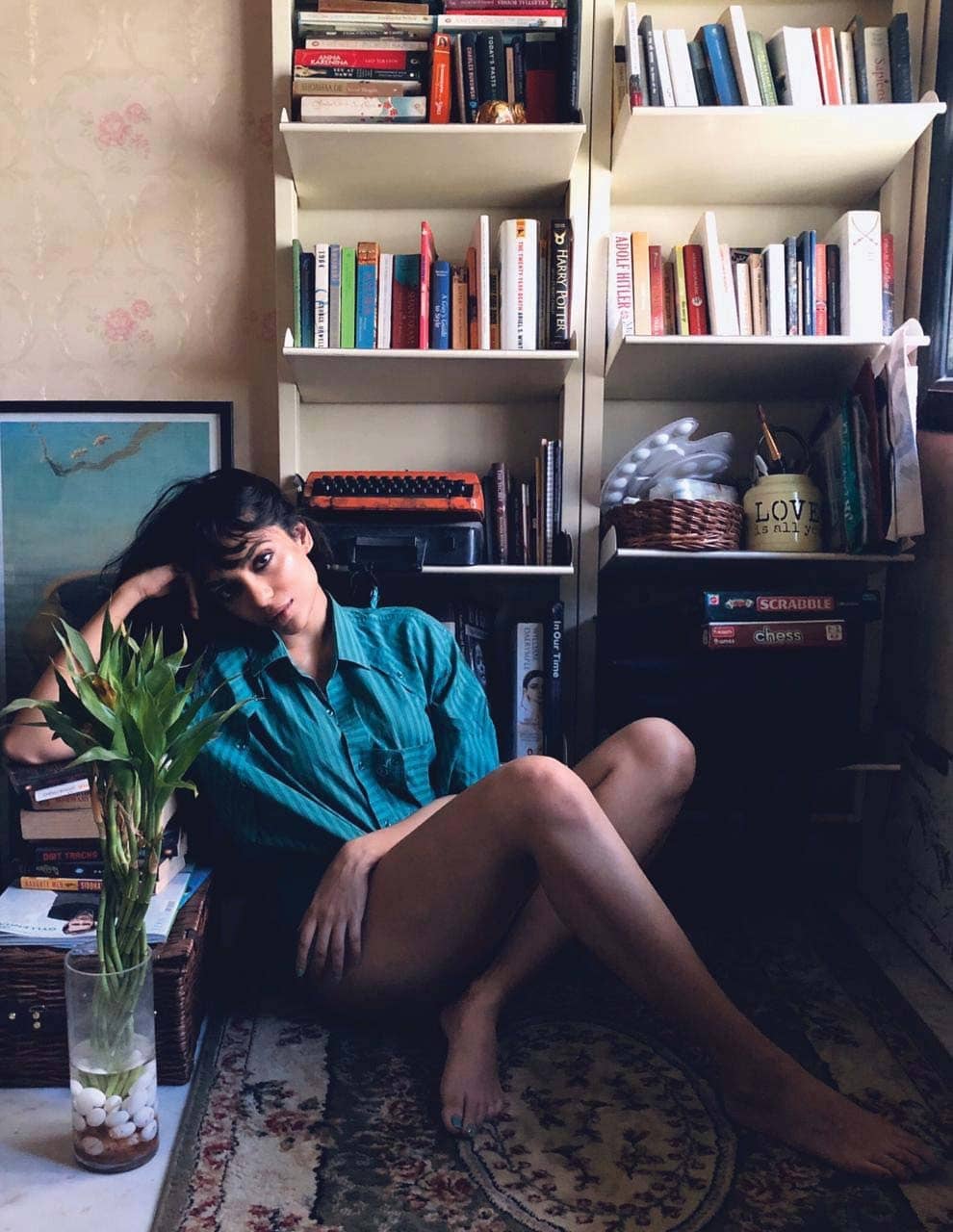 NB: No, I don't...
SD: "So the first thing I have in the morning is a cup of black coffee with a spoon of butter or ghee in it. It is called 'bullet coffee', and it gives me a slow release of energy throughout the day. It also burns fat!"
NB: Does it taste weird?
SD: "Surprisingly, it's not so bad. So I wake up, drink bullet coffee, work out, and then I chill. I go through my phone...find some random articles about the cosmos or aliens or the lithospheric plate of the planet or some sh*t like that. I like reading about such stuff... Then I read a book, cook, and watch something. Also, I have this thing that at 4pm, I have to make coffee! It's like my soul tells me, 'Please go make coffee!'. And I read some more while sipping coffee.
I have a compulsive need to read because if I don't, I feel like I am missing out on life. Then I speak to my mother on the phone for an hour. We talk about everything on the planet. So, yeah, my day basically involves functional training, eating, reading books, and watching stuff. And before I go to bed, I read poetry."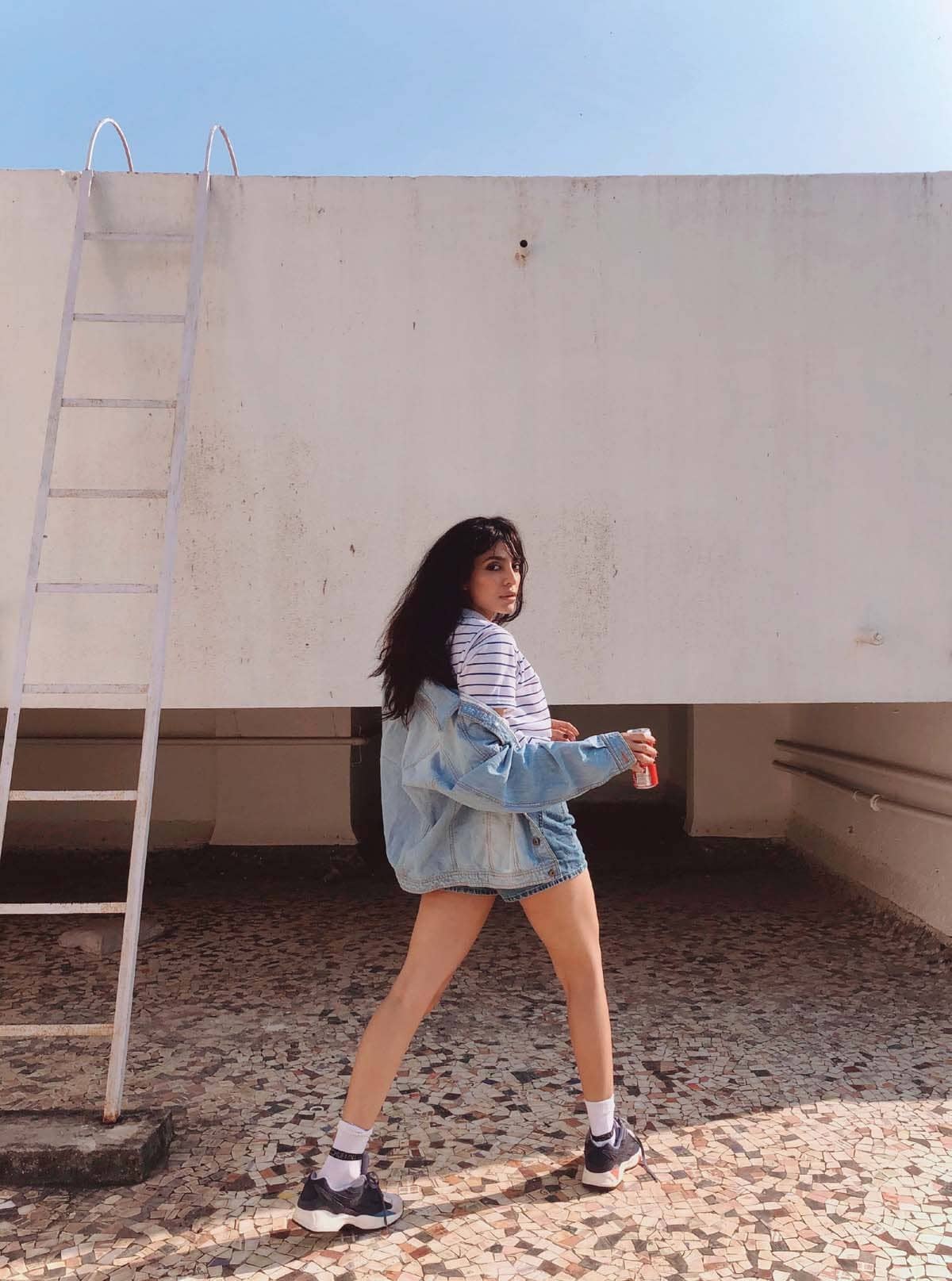 NB: Are you close to your mom?
SD: "Yeah, I am very close to her."
NB: And do you speak with her every day for an hour?
SD: "Yeah, I think over the past four or five years, I have developed a friendship with her that goes beyond the 'mother-daughter' dynamic. There is a bit of an age gap, my parents are 40 years older than me... So it was a parent-child equation, throughout. But something changed when I moved to Mumbai—suddenly, they found the courage to let me be there by myself. I think they put so much faith in me that I felt the need to live up to their expectations. I speak to my parents often, I am a good daughter...I think. Not a good sister, but definitely a good daughter."
NB: And why do you feel you're not a good sister?
SD: "Well, my younger sister Samantha— she is a doctor—and we used to compete a lot as kids. I don't know if it is normal..."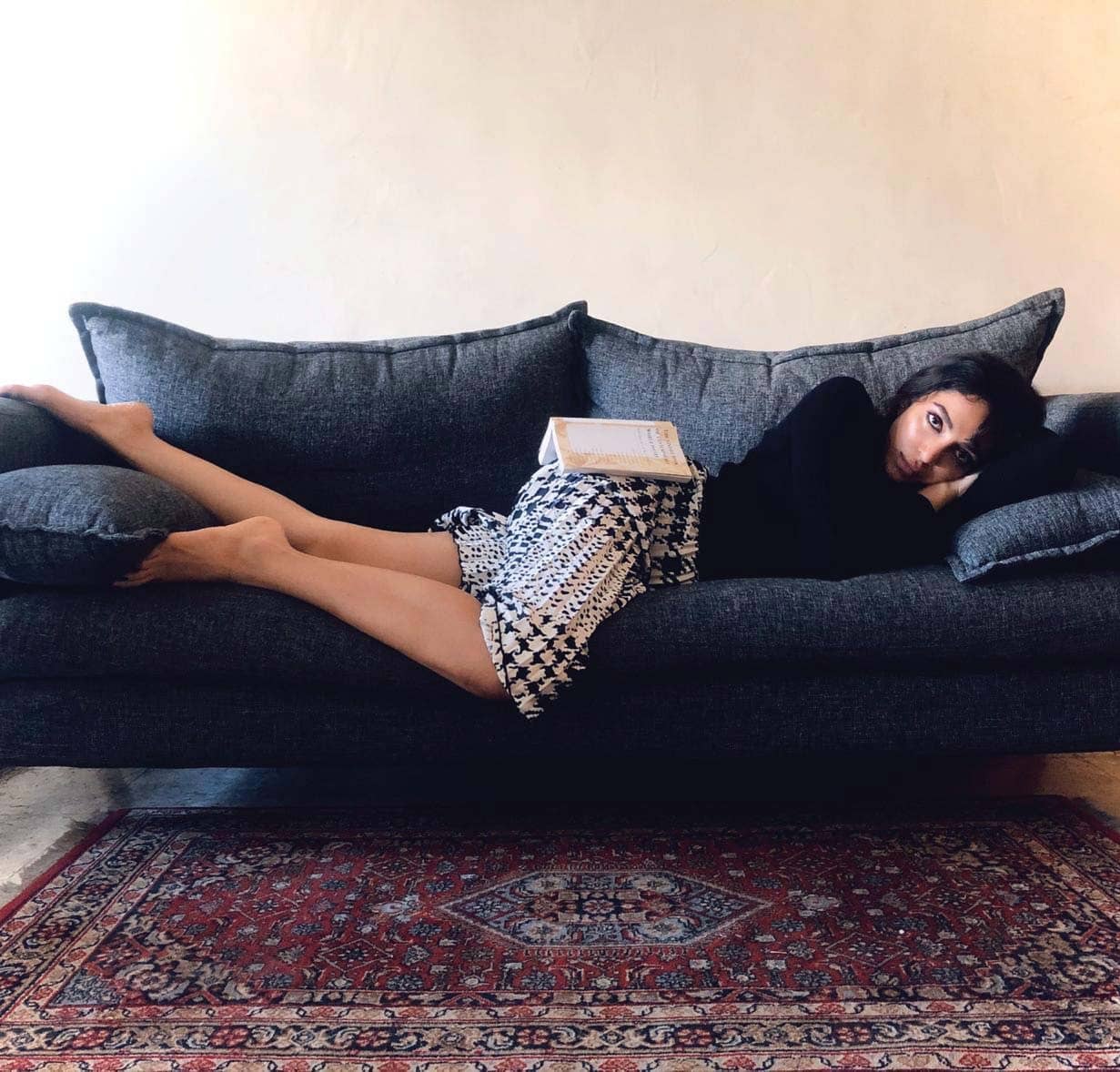 NB: Sibling rivalry is totally normal...
You can read up to 3 premium stories before you subscribe to Magzter GOLD
Log in, if you are already a subscriber
Get unlimited access to thousands of curated premium stories and 5,000+ magazines
READ THE ENTIRE ISSUE
April - May 2020