Head Honchos On How Iconic Watches Are Reinterpreted
CROWN Singapore|September 2019
How does one even begin the process of reinterpreting an iconic watch? We glean precious insights from the creative honchos currently responsible for three of the most famous contemporary timepieces of all time – Audemars Piguet's Royal Oak, Cartier's Santos and Jaeger-LeCoultre's Reverso
MICHAEL FRIEDMAN
Audemars Piguet, Head of Complications
What makes the Audemars Piguet Royal Oak iconic?
The Royal Oak brings together different elements that express its history, legacy, and future. Although it began life as an outstanding design (created by late watch designer Gérald Genta), this is only the start. A design is only a drawing until the work of human talents brings it to fruition.
Audemars Piguet is known for complex case designs that are hand-finished with various techniques to create contrast and play of light, such as satin and mirror polishing. What the craftsmen (case makers, polishers, finishers) did on the Royal Oak's case, bezel and bracelet were to make Genta's design a reality, and it is central to the success of the Royal Oak. When it was first launched in stainless steel, the metal had never been treated in such a way, and it required new tools, techniques, and levels of mastery. The craft aspect of the watch adds to its human and emotional appeal.
Genta's successor, the brilliant Jacqueline Dimier, then demonstrated the true versatility of the Royal Oak and how far it could go. She designed the first women's model in 1976, the first gold models in 1977, and the first complicated models that started in 1984 with the Royal Oak perpetual calendar. The Royal Oak continued to evolve in the 1990s, 2000s and today with our black and white ceramic models. Just as it was in 1972, new research, new tools, new approaches, and renewed energy are required to achieve the complex finishing and the dance of light on the contemporary Royal Oaks.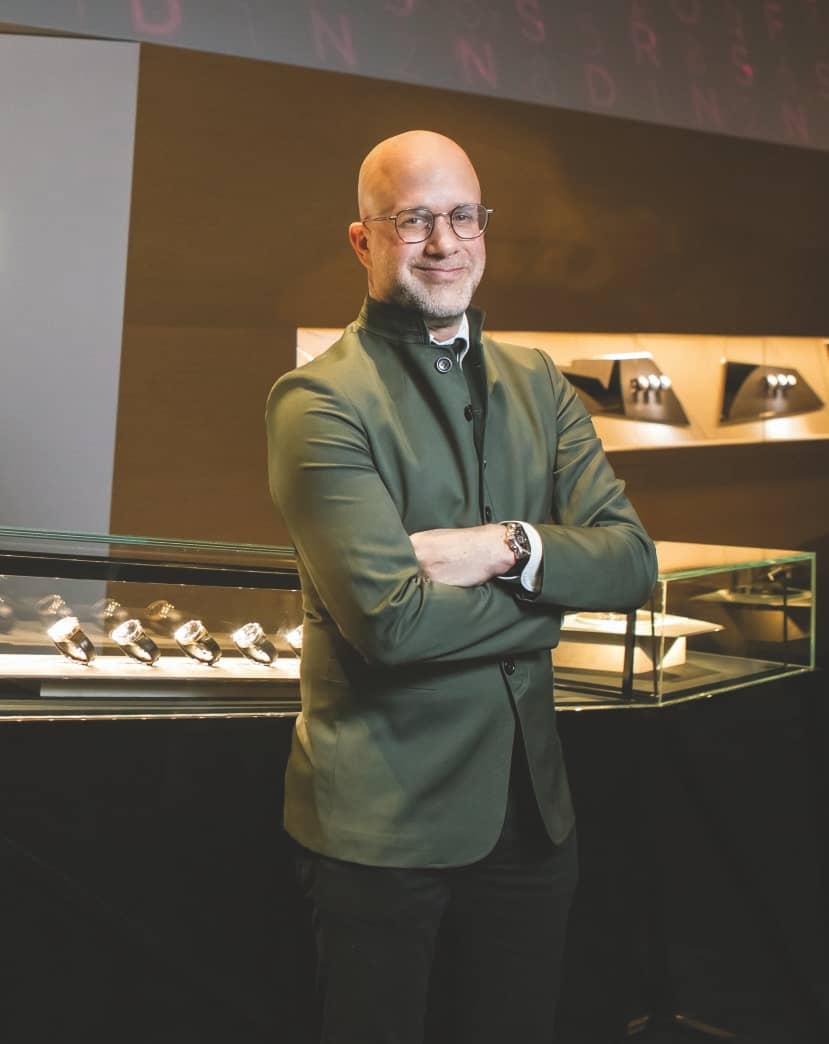 What is the hardest challenge when it comes to making new versions of an iconic watch?
The challenge is to always keep moving forward while honoring and respecting the past. The Royal Oak has such a strong design foundation. As long as the form remains a canvas for beautiful and complex finishing work, we feel we are on the right path.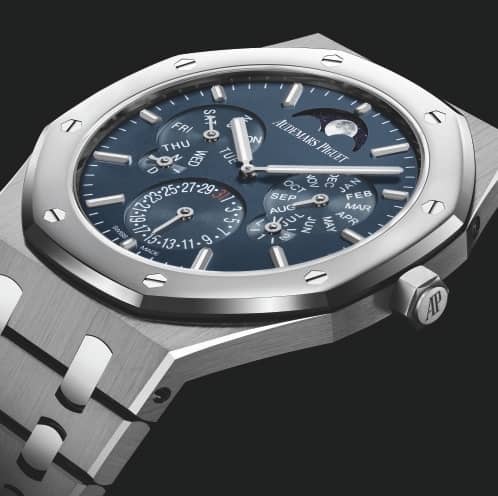 Collectors and watchmakers tend to have expectations of how the Royal Oak ought to look and perform. Do you find this limiting?
As a family-run and independent brand, we are proud to always be in constant and direct engagement with our clients. Listening to different perspectives is essential and in no way limiting. What is interesting is that the Royal Oak has always provided a platform for diverse designs, and addressed different tastes throughout the years.
You can read upto 3 premium stories before you subscribe to Magzter GOLD
Log-in, if you are already a subscriber
Get unlimited access to thousands of curated premium stories and 5,000+ magazines
READ THE ENTIRE ISSUE
September 2019