TURNING NEGATIVES INTO POSITIVES
Athleisure Mag
|
September 2020
This month, we caught up with one of TV's favorite sitcom actresses who also made an impact in the fitness world as an icon. We talked with Suzanne Somers about how a series of events took place that got her into the industry, how she nabbed one of her most known roles as Chrissy Snow of Three's Company, how leaving this role created an opportunity for Thighmaster as well as her focus on women living their best lives as the navigate the process of aging. She shared her insights as well as the negative moments that she forged into positives and her ultimate success.
ATHLEISURE MAG: What was the moment when you realized that you wanted to be in entertainment and to be an actor?
SUZANNE SOMERS: There was no moment. You'd think that there was a moment and you'd think that there was a dream. But I am a recovering Catholic and I got pregnant the first time that I had ever had sex. I was 17 or 18 – I was very young. The other day, my granddaughter said, "you got pregnant and lost your virginity on the same day?" I said, "yep". So at that time, it didn't matter whether you liked the boy or not, you were going to get married. I found myself walking down that aisle that I didn't want to walk down in an outfit that I hated. My mother and I went to buy it and I remember her saying, "it shouldn't be too white."
What came out of that was this baby. I mean at 18, who wants to have a baby – I didn't I've been very honest with my son about that and said, "who wants a baby at 18? I didn't know you." When I delivered him, I looked at these little eyes that were all bunchy and out of my mouth came this statement, "I promise that I am going to make a good life for you." I did. I figured it out. I got pregnant at 18, I gave birth one month after my 19th birthday and I got divorced from the father and it was just me and my son against the world. I was never going to stay with the father, I knew that. I was the first person in my family to ever get a divorce and the first person in my hometown whoever got that divorce and I kept that promise.I didn't know how to be a mother. My son never got into drugs, he never got into alcohol. I believe that we're hard wired and when I had my baby, I knew I was going to make it right and I had the wisdom to know that part. I am so proud of him. He's a good father, I wish that I had had a good father like him. He has 2 little girls that are now in their 20's. They're not screwed up although they are entitled – because that generation is. I did my part!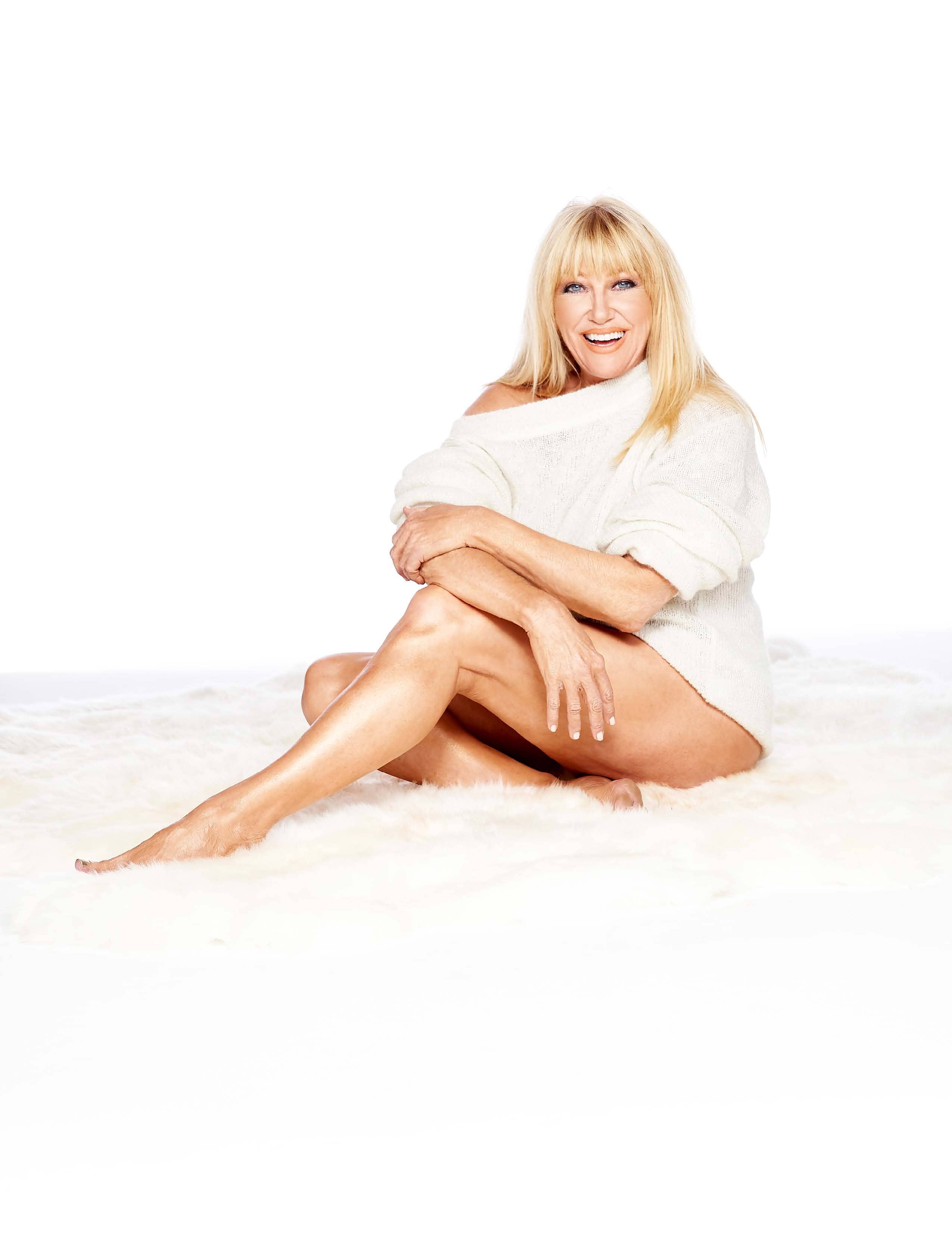 AM: Growing up, many of us remember seeing reruns of Three's Companies and then as we got older, seeing you on Step by Step. What was it about taking those roles and being on those shows that you enjoyed being part of them?
SS: By the time that I got to Step by Step, I was pretty ensconced in that world of sitcoms. But honestly, when you're talking about the lead up to all of that, then it goes back to when I got the lead of Guys and Dolls in high school. I played Adelaide and I didn't know that I had any talent. I tried out because the rest of the classes were too hard for me. But I did love Fine Arts. I loved music, singing, acting. I got a scholarship to college and there was no one in my family that had ever gone to college and no one in my hometown that I knew had gone to college.
I got a music scholarship and do you know what I chose? I was so dumb. I chose a Catholic girls college – that was the worst place that I could choose to go to college. Then 2 months into college, I got pregnant. Here I was, the first person in my family to go to college and the first one in my family to have that opportunity and I got pregnant. I thought that all my dreams were out the window. The last night of the show, that guy came and at the time, I didn't know who he was. He was really well known in radio and his name was Walter Winchell – he had a trademark look of a beige raincoat and a pork pie hat. He walked up on stage that last night and he went right to me. He walked up to me in his NY accent which I had never heard before in my small hometown of California and he said, "you're going some place sister." That was fortuitous. Then when I got pregnant, I felt that my college dream was over and I had to go to work and I felt that I didn't have any talent or skills that I knew of. I'm trying to make a living so I got a job as an extra, the lowest rung on the whole showbiz totem pole – you couldn't go any lower. I made $32 a day and that was how I was able to survive.
My childhood was actually terrible. I look at people who have had negative things that happened in their life and I tell them, use it – make this be your asset. My father became my asset. The fact that he told me growing up that I was a piece of crap all the time, that I was a nothing, that I was a zero, he would make his hands shape into a big "o" – he would tell me all this stuff. So you believe how you are programmed and that was my programming. So when you ask me, "what was your dream and how did you end up in this business? I'm an accident and I had talent that I didn't know that I had. I now encourage people that come from a negative to use that as your opportunity – because you want it more then the average person. Every time my dad would say these things, I would think to myself, "I'll show you." One night, I was on stage and I was headlining a concert in Vegas at the biggest room in Las Vegas at the MGM Grand, he was in the audience and it wasn't revenge or anything. I called him up on stage and if ever there was a moment where I had the "I'll show you," it was that night. He was so proud of me. I sang him a song – "you made me love you, I didn't want to do it – I didn't want to do it."
AM: Wow
You can read up to 3 premium stories before you subscribe to Magzter GOLD
Log in, if you are already a subscriber
Get unlimited access to thousands of curated premium stories, newspapers and 5,000+ magazines
READ THE ENTIRE ISSUE
September 2020