THAT CALIFORNIA GIRL LIFE
Athleisure Mag|May 2020
with Gaby Dalkin
Food has always been a great way to bring people together, explore cultures, and even to give insight into who you are and your creativity. This month, we talk with cookbook author, founder of What's Gaby Cooking culinary creator, and who has created a line of seasonings, sauces, and cocktail mixers that you can purchase at Williams Sonoma for a number of years – Gaby Dalkin. She shares how she created her culinary universe, her focus of California Girl Living, being inspired through travel and lifestyle as she approaches creating her dishes. We also talk about her popular site and how she grew it as well as her newest cookbook that's out now, What's Gaby Cooking, Eat What You Want. She even tells us how we can enhance our movie nights in with her dishes as we all do our part to flatten the curve!
ATHLEISURE MAG: When did you fall in love with food and realize that you wanted to work in the industry?
GABY DALKIN: So I fell in love with food really when I was in high school. I used to come home from school everyday and watch the Food Network and I just loved watching them cook. It was mesmerizing to me. I would watch it everyday for a couple of hours when I would do my homework. Then when I got to college, I started cooking for my tennis team. I played tennis in college and I met my husband, he was my boyfriend at the time. He was on the men's team and I would cook for everyone – we have both not picked up our rackets in years. I would cook for the men's and women's teams right before matches. I loved getting people around the table. It brought me so much joy for me to be able to feed them and just watch the conversation happen when you bring people to a table and include food.
After college, I got a job in the fashion and marketing/PR industry for a couple of months. The whole company folded and then instead of getting another job, I decided to go to culinary school – just for fun. I had no intention of going into the culinary world fulltime. I ended up loving it and falling in love with food. I got a job as a private chef and I started my blog and it just snowballed and that was a little over 10 years ago.
AM: That's a great story and one of the things that we enjoyed reading about you is that you're all about the California Girl Life. We're based in NY and we wanted to know how you define the California Girl Life?
GD: To me, the California Girl Life is not about being in California. It's more the state of mind as opposed to an actual place. I think it's all about living your life in balance, being your own sunshine and making sure you're happy and all of that. I think that that is what my definition of California is. I can have a beautiful salad with all of these incredible vegetables and I can also indulge in pizza, pasta and cookies – that's the balance part of it. I mean, we're very fortunate in California to have incredible weather most of the year. Whether or not, you can experience that or not, I think that we can all bring a bit of sunshine into our kitchens via food.
AM: Would you define that as your style of cooking or since you went to culinary school, do you have a specific way that you like to cook?
GD: I would say that I am very California focused, but I would say that I was trained in French cuisine, but I wouldn't say or even qualify myself to say that I am a French-trained chef. I like to say that the way I cook is very carefree, I like to do simple ingredients – I would say that I am a Mediterranean style cook and that really resonates with California. I also grew up in Tucson, Arizona so there is definitely some South West and Mexican influence in my food.
AM: We can definitely see that. You are a recipe developer. What does that mean and what does it involve?
GD: A recipe developer is someone who has an idea and takes it from an idea to a finished recipe. Normally, it takes anywhere from 3-6 tries to get a recipe perfect before it gets up on my website or one of my cookbooks. For me, it's important for me to stay continuously inspired. Pre COVID-19, it came from traveling and being able to eat at restaurants and all of that kind of stuff. Now, I'm finding inspiration from my CSA (Community Supported Agriculture) Boxes and things that I'm doing because before, I had access to Farmer's Markets and now I get these things delivered once a week and I'm like, "what do I do with this and this?" It's creating so many ideas because I'm being forced to cook with things that I normally would not get on my home. It's been cool to recipe develop during this period of time when things have been more limited.
AM: Can you tell us more about the website, What's Gaby Cooking?
GD: What's Gaby Cooking is my website that I started back in 2009. It was originally a blog that I was able to put up things that I was cooking in culinary school and beyond on it. It has now been turned into more of a hub that houses all the What's Gaby Cooking things. So we have recipes on there, meal plans on there, we feature companies, we do travel guides, menu planning for Memorial Day or Mother's Day, our podcast is on there now and we just recently launched a culinary school on there as well.
AM: Which is awesome.
GD: I'm basically reliving my culinary days and turning it into videos so that people can get the same education I got A. for free and B. done in quick snippet videos. While everyone is cooking more at home right now, you have access to some cool how to videos.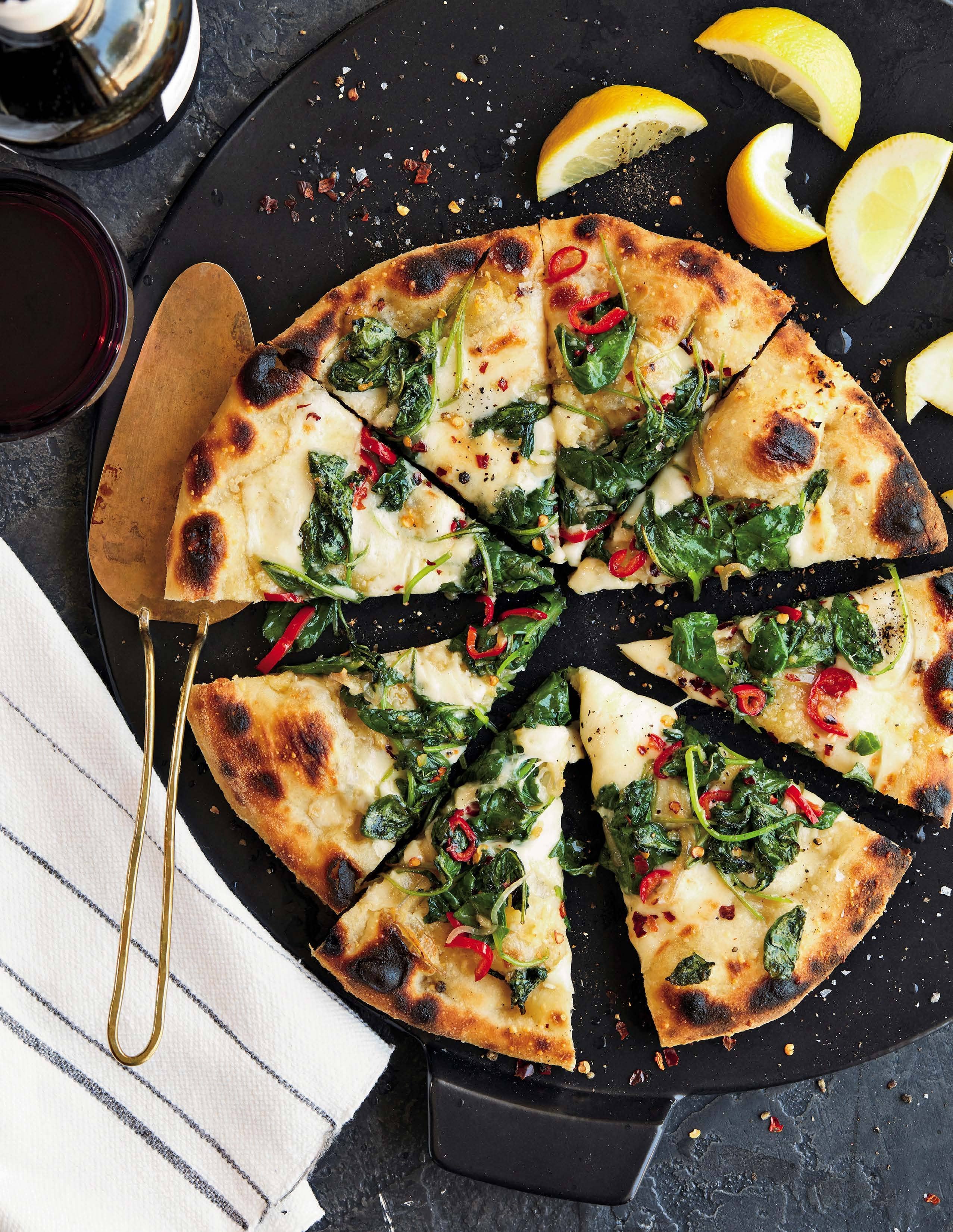 AM: When we looked at it, we loved seeing how you had all the different ways that you could make eggs because there are some that you know how to do, but then there are others that are a bit more challenging and it was cool to see the one on poached eggs. It's great how easily bite-sized that it is where you can just start from there, do it, and then you just roll into other videos. Couldn't agree more that especially during this time, you may not have cooked a lot but you find yourself doing it a lot more now and you're looking for fun places that you can kind of make it fun for yourself to do it. Especially since we're all at home!
You can read up to 3 premium stories before you subscribe to Magzter GOLD
Log in, if you are already a subscriber
Get unlimited access to thousands of curated premium stories and 5,000+ magazines
READ THE ENTIRE ISSUE
May 2020