SOMETHING YOU SHOULD KNOW GETTING STRONG
Athleisure Mag|May 2020
with Emily Skye
One of our favorite Celebrity Fitness Experts, Emily Skye is always showcasing how she focuses on being strong through her fitness journey. She has graced a number of covers, provided countless advice and juggles it all while being a mom. She is currently pregnant with her second child and took some time to share some advice that she has as we continue to add new favorites into our routines. We also talk about her role as an ambassador with Women's Best and why this brand is synergistic with her platform.
ATHLEISURE MAG: Tell the readers of Athleisure Mag how you found your interest in fitness?
EMILY SKYE: I spent most of my life up until I was almost 25 years old being unhappy & unhealthy. I suffered from depression, anxiety, and self-worth issues. I couldn't imagine living my life like that forever, so I decided I had to do something about it and make changes. I used to think someone was going to come along and save me, but I had to save myself.
I heard that healthy eating and exercising had an impact on mental health, so I started eating healthy food and exercising and also changed my attitude to be more positive. Fitness changed my life, it made me feel incredible and I loved the way the exercising influenced other areas of my life. Working out and healthy eating, made me feel more confident like I could do anything, kind of like a superhero! I felt on top of the world and I'd never felt like that before in my life and I wanted everyone around me to feel the same way. So, I'd tell my friends and family to come and train with me, but it wasn't enough. I just wanted to get out there and share with the world how good it is makes you feel! I still do this over 10 years later!
AM: As many people find their modality of choice, there seems to be a new awareness, especially for women, that there is an interest that in addition to being toned, that they want to be strong. How important is that for you?
ES: Strength is more important to me than being "toned'. People often don't realise that in order to get "toned" you need to do resistance training and have a good diet. Feeling strong is the best feeling in the world to me and I'd pick that over being lean any day. I have been educating women (and men for that matter) on the benefits of lifting weight for women. I have seen a huge shift over the years and women are more open to lifting weights, but there are still a lot of women afraid of getting "bulky".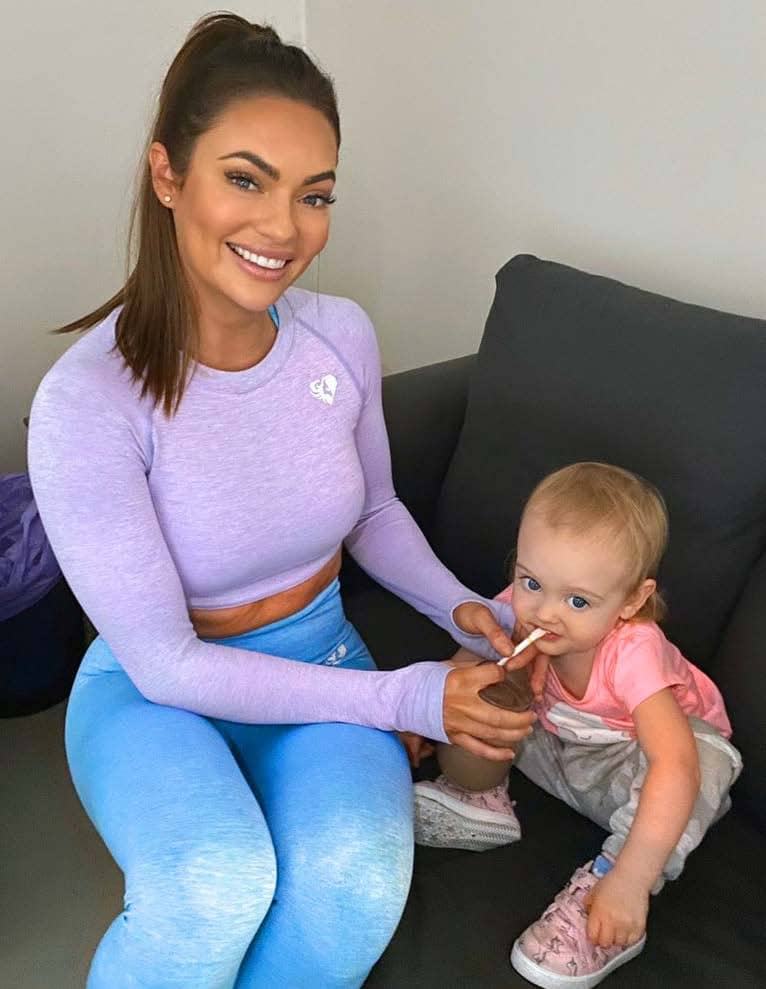 AM: What is your modality of choice and what does a week of working out look like for you?
You can read up to 3 premium stories before you subscribe to Magzter GOLD
Log in, if you are already a subscriber
Get unlimited access to thousands of curated premium stories and 5,000+ magazines
READ THE ENTIRE ISSUE
May 2020