FUELING THE CULINARY ARTS with Richard Grausman
Athleisure Mag
|
March 2020
A few weeks ago, we headed to Chelsea Piers to the Careers Through Culinary Arts Program's 30th Anniversary Benefit to enjoy a staggering amount of top chefs that included David Bouley, Marcus Samuelsson, Jonathan Waxman, Eric Ripert, Maria Loi and Sarabeth Levine. They were joined by students from C-CAP who showcased their skills to guests who enjoyed some of the top restaurants in NYC.
We wanted to know more about C-CAP and the founder, Richard Grausman who took classes with James Beard. He trained and graduated with the Grand Diplôme from Le Cordon Bleu, Ecole de Cuisine. He was also the first exclusive representative of the school who trained people across the US and Canada in order to make them profficient.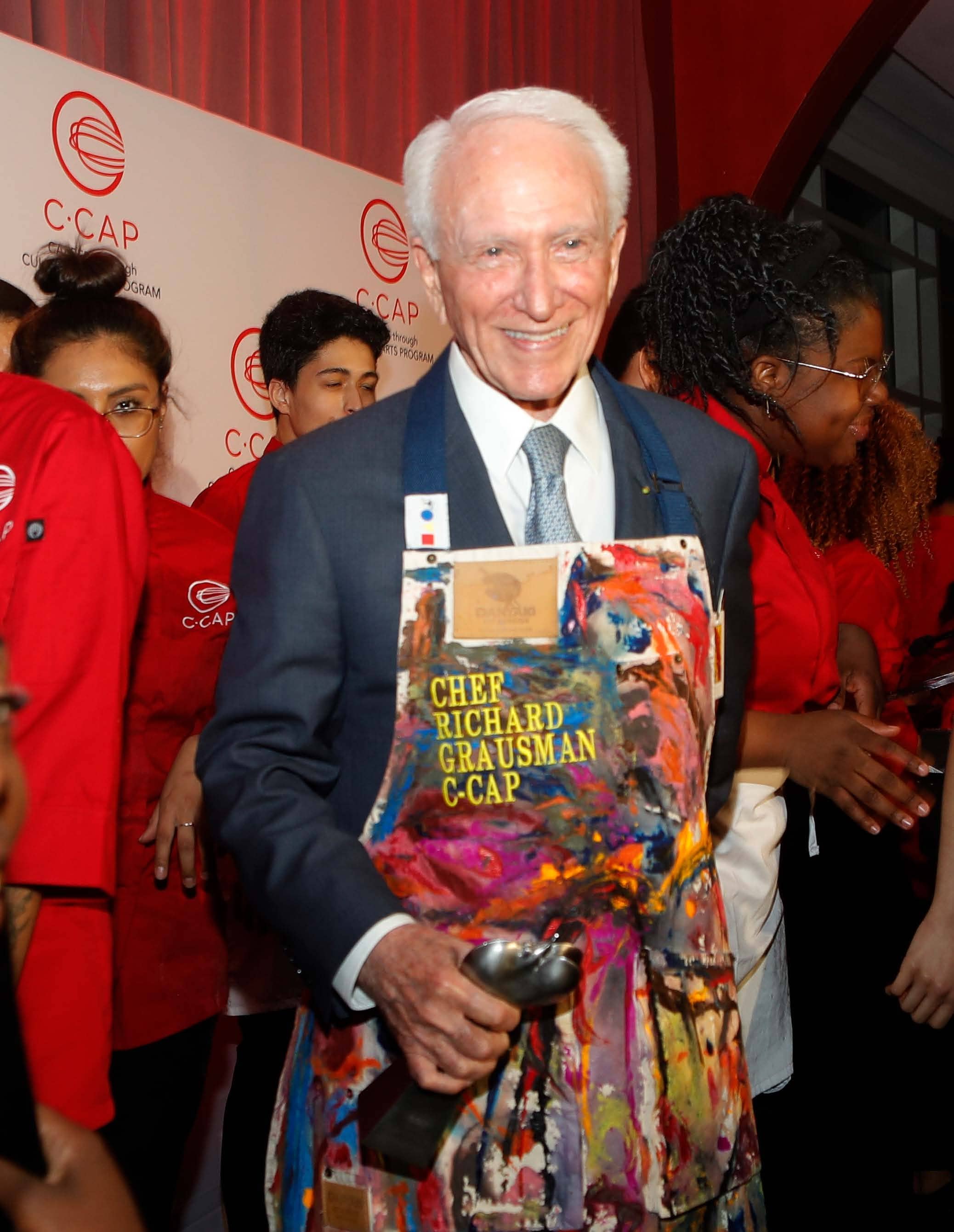 We headed to the offices of C-CAP to find out about how his career, how this organization was created, the programs that were launched and how he works with chefs and other partners.
ATHLEISURE MAG: We have had the pleasure in talking with various voices in the culinary community from Chef Marcus Samuelsson to Will Blunt of StarChefs who have shared their work and support of C-CAP. We were so pleased to see how you have ensured that the culinary community continues to thrive by attending your 30th annual event a few weeks ago and it's so fitting that we finally get to chat with you to find out more.
RICHARD GRAUSMAN: It was a wonderful event and we have had 21 events and that was an unusual one. 2 years ago, Jose Andres was our honoree and that was unique in its style because the room was filled with appreciation for what he has done philanthropically around the world. At our benefit this year, I felt the love and warmth for the program and the guests that were coming up with appreciation when my daughter's video (PRESSURE COOKER Directed by Jennifer Grausman and Mark Becker, an Emmy nominated documentary about one of the C-CAP teachers Wilma Stephenson) ran and with the alumni expressing themselves. And after that video, there were alumni that were in the room that I have known for years. I know what the program has done for them, but they had never expressed it to me and they came up to me empowered by what they had seen and they just opened up to me. It was just so heartwarming.
AM: You have had a phenomenal background and prior to launching C-CAP, can you tell us what you were doing prior to launching this organization?
RG: I had been the representative of Le Cordon Bleu Paris for 15 years. I had originally gone to Paris to study cooking and become a chef – hopefully in a small mountain restaurant as I love to ski. I've always enjoyed skiing and cooking in my life. But I found while I was in Paris that I was too slow to become a chef and I was single-minded. I wasn't a multitasker. In the process, I taught myself skills that I saw that chefs needed and I realized that I could teach others. I told that to the school that instead of being a chef of a restaurant, I wanted to teach.
Timing is everything and when I came back from a ski trip, I was almost finished with the program and Madame Elizabeth Brassart (owner of Le Cordon Bleu) asked me if I wanted to go to Cleveland to teach a course for her. This was because the Vice President of the Higbee department store had asked for them to send a chef; however, they couldn't send one since the chef didn't speak English and she knew I was interested in teaching and the chef thought that I was very good. It started 15 years of teaching French cooking around the country and Canada. I never thought that I wanted to do anything else. It was so gratifying to teach and to have students – men and women, come up to me saying that their spouse loved them more because of their tartar tine or their kids ate carrots for the first time. But then I left the school and wrote a cookbook and I was traveling around the country promoting the book and a vision of what America ate, really hit me. It was fried chicken, hamburgers and pizza. I thought that I could perhaps expand that palette and thinking about the best way to do it, I felt that I had to get in with the schools and get children while they were young and to broaden their palettes, broaden their minds. Because if they leave school, I found that the average adult that if they didn't like something, they wouldn't try it.
I wanted to start in elementary school, and I wanted to teach sensory evaluation, and nothing is better to do that with than food, because you use all of your senses. Once you start doing that, you can teach nutrition, then in middle school I thought that you could use foods from around the world to teach geography, history and social studies and in high school, if you had a student with a palette and a passion, it would be easy to train them for the industry. I had a book that I thought was readable at the high school level and I knew that Home Economics was in terrible shape and I thought that by teaching the teachers some of the recipes in my book, to expose their students before they left high school that that would be my goal before I went into my first classroom.
I went to the Board of Education, they liked my idea and they said, "we don't have any money." I asked if I could go into one of their classes and they said certainly. I went into one of the classes and that day I saw that half the class was making bread and the other half were Haitian students learning English. I went around the classroom opening drawers and cabinets and they were empty. So I knew it was what the school system had said, they didn't have any money. I talked to the teacher and said that I had been teaching French cooking for the last 15 years and asked if there was something that I could do for them, what it would be? He laughed and said, "I spent my own money just to buy the flour today for the bread." So I knew that they needed a lot of help. That day, I went home and I called up many of the manufacturers that I had been dealing with for 15 years. I let them know that I wanted to help the schools and asked if they could help me and they said yes. They donated products, pots and pans, spices – all sorts of things.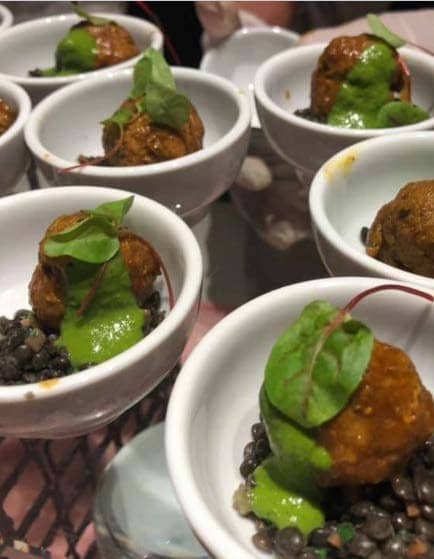 I brought the teachers together and I taught them in the morning and then I watched them cook in the afternoon. It showed me the level of proficiency of the teachers. A few were quite competent, but the majority were not. I went to the French Culinary Institute which is now the International Culinary Center and I asked them if they would provide a training program for the teachers, which they did. I went into the classroom and started to demonstrate for the students and when I saw looking at the students – some of them were sleeping, zoning out and there were a couple of people who were bright eyed, attentive and watching me. I watched them cook and a few were very excited and would come up with their tart asking me how I liked it. I let them know it was good, asked how their parents liked it (they did) and then I would ask them what they wanted to do after they graduated and that's when I found out that the students who were in these classes were the students that the system had failed. Most of them had D's and F's at best. They had no preparation for college or a career. I asked them if they had ever thought about cooking and they said, "no – can I?". I went to a dinner at a small French restaurant on Lexington Ave and I asked the owner about jobs for high school graduates and what the opportunity would be. He laughed at me and told me to look at his kitchen. He was importing labor from South America and Asia and he'd much prefer to have a NY kid that spoke English. I asked what he needed. He said that he needed people that showed up on time and that he would teach them. I asked about knife skills. He said that if he had knife skills, he wouldn't have to start him on the dishwasher. So that was the beginning of C-CAP.
Within the next 3 years, during the summer time, I would send a student out and a chef would say, "yes the student shows up on time, but when he gets through what I have asked to do, he goes out for a smoke and sits down. I need him to come up to me and say, 'what's next chef?'" They needed them to be eager to work. So I built that into the program. Then I would hear, "yes, they show up on time, they are very eager and asks what's next, but they're not thinking. He's got to be inquisitive and to ask why I am using one thing versus another – he has to want to learn." So I built that into the program. Third year, we were in Chicago. I always went to the competitions that we would have. We would have chefs as the judges and I would take them out to dinner. One night, I took out one chef that was a judge with a director from the high school program and Martha said to Richard, "why don't you take our kids as you used to take them in the summer?" and he said, "well you're teaching them the wrong things." He explained that he had a boy the previous summer that there was a mess and he asked him to get a mop to clean it up. The student said that he didn't do floors and Martha said, that he shouldn't have to. That's when I saw the disconnect between the school and the industry.
You can read up to 3 premium stories before you subscribe to Magzter GOLD
Log in, if you are already a subscriber
Get unlimited access to thousands of curated premium stories, newspapers and 5,000+ magazines
READ THE ENTIRE ISSUE
March 2020