Your Anxiety Toolkit
YOU South Africa
|
30 July 2020
Whether you suffer from general anxiety or panic disorder here are strategies you can learn to help manage your condition
I HAD been suffering from frightening, debilitating panic attacks almost daily for months before a concerned friend asked me how it was going with my "stress".
Those who experience panic attacks know it's not stress. Panic attacks are terrifying and you live in constant fear
of the next one, and the next, and the next. When it was at its worst, I'd wake up
in a frightful state and the panic would taunt me all day long. Some days I would come close to having an attack, the panic building like gas in a shaken cooldrink bottle while I tried to get on with taking care of my newborn.
I also suffer from depression and had been prescribed a breastmilk-inducing medication that's also used as an antidepressant, so I wasn't worried about using it.
Fast forward a few weeks and the medication hadn't made any difference to my milk production, so I simply stopped taking it – without informing my gynecologist.
It was only later that I discovered if you don't wean yourself off this medication, panic attacks can ensue – and boy did they.
There were days when the attacks blindsided me, leaving me completely exhausted. The rest of the time I lived in fear of them, feeling the panic building as I got on with the daily tasks of looking after a baby.
I'd had a few panic attacks years before and thanks to a combination of cognitive behavioural therapy (CBT) and antidepressants I'd been free of the crippling fear for a few years.
I dreaded doing that therapy and medication dance again but I knew I had no choice. It was either that or the fear monster would keep me in its grip.
That was six years ago and the antidepressant and CBT were once again a winning combination. I haven't had an attack in years, although my anxiety has definitely been triggered by the coronavirus and everything it's brought along with it, as many other anxiety sufferers can attest.
Anxiety disorders affect one in five South Africans, according to the South African Depression and Anxiety Group (Sadag) and they've been receiving more calls to their helpline since the start of lockdown.
"Covid-19 and lockdown have had a serious impact on everyone, but especially people living with mental health issues, intensifying their symptoms significantly," says Dr. Colinda Linde, a clinical psychologist and Sadag board member from Johannesburg.
"The increase in mental health conditions such as anxiety and depression has led to what's now being called the second pandemic in the country and worldwide."
She says the current situation may escalate fear to crippling levels in those with generalised anxiety disorder (GAD) – characterised by excessive and extreme worry and always assuming the worst – and impact those with obsessive compulsive disorder (OCD), who may even feel their compulsions around cleanliness are justified.
"But everyone has heightened anxiety right now, to the point where it's becoming trickier to separate clinical anxiety disorders from context-related ones," Linde says.
Everyone's story, from how they developed an anxiety disorder to their treatment plan, is unique. Here's an overview of the various disorders, who's most at risk, and how to deal with a panic attack.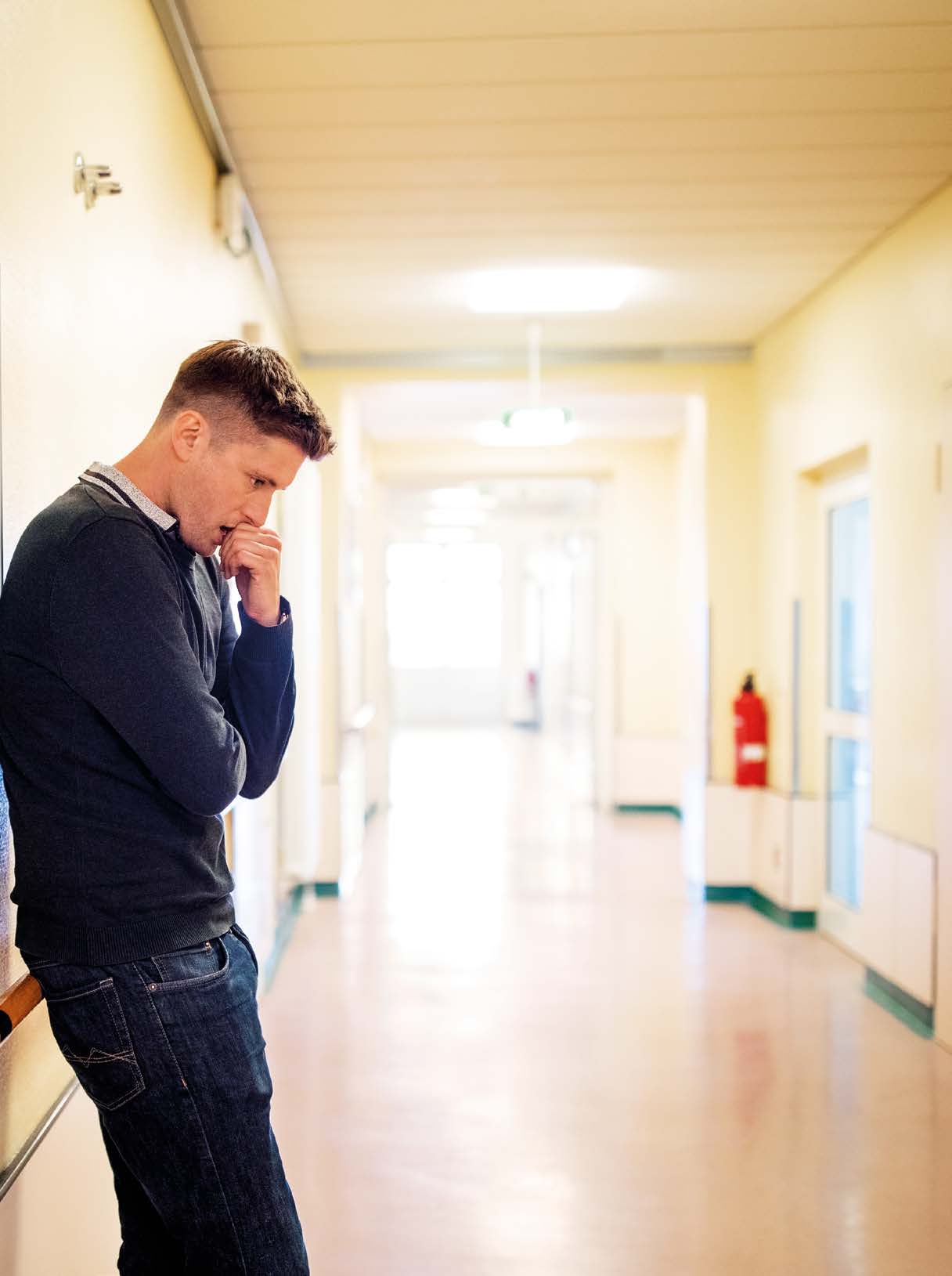 ANXIETY V ANXIETY DISORDER
Most people experience a feeling of anxiety before an important event such as a big exam, business presentation or first date, Linde says.
Occasional anxiety is normal. It's the brain's way of reacting to stress and alerting us to potential danger.
"Anxiety disorders, however, are illnesses that fill people's lives with overwhelming anxiety and fear. It's chronic, unremitting, and can grow progressively worse. It's when someone is tormented by obsessive thoughts, flashbacks, nightmares, or frightening physical symptoms such as chest pain, heart palpitations, and shortness of breath," she adds.
"The perceived threats cannot be extinguished by someone who has an anxiety disorder – so the 'fire' keeps burning," says Dr. Luzuko Magula, a psychiatrist at Ingress Healthcare in Cape Town.
You can read up to 3 premium stories before you subscribe to Magzter GOLD
Log in, if you are already a subscriber
Get unlimited access to thousands of curated premium stories, newspapers and 5,000+ magazines
READ THE ENTIRE ISSUE
30 July 2020