Virus Crisis: The Shockwaves Spread
YOU South Africa|27 February 2020
We're offering this story for free to read so that you can stay updated on the COVID-19 outbreak
As China struggles to contain the highly infectious coronavirus, experts unpack the cost of the ongoing global emergency
There's the old saying that when China sneezes, the world catches a cold. But these days the sneeze is rather serious – and the cold almost crippling in more ways than one.
Thanks to the deadly coronavirus, image after image of Chinese cities looking as if they've come from an apocalypse movie are beamed across the globe.
Streets and transport systems, usually packed and bustling with millions of people, are eerily empty and quiet. Factories, shops, schools, restaurants and theme parks have been shut down.
And all over the world's most populous nation, citizens are hunkering down in their homes – many forced to do so by the authoritarian Chinese government.
Hubei, a landlocked province in central China – once a crowded hub of activity with connections to every part of the globe – is now the quarantined epicentre of the coronavirus, officially named COVID-19.
At the time of going to print 1 775 people in China had died, with five deaths outside mainland China – one each in Hong Kong, the Philippines, Japan, France and Taiwan.
More than 71 440 are infected with the virus and it's spread to at least 28 other countries.
Although it hasn't yet spread widely outside China, many are feeling the effects of this serious outbreak.
Experts unpack what this means for China and the world.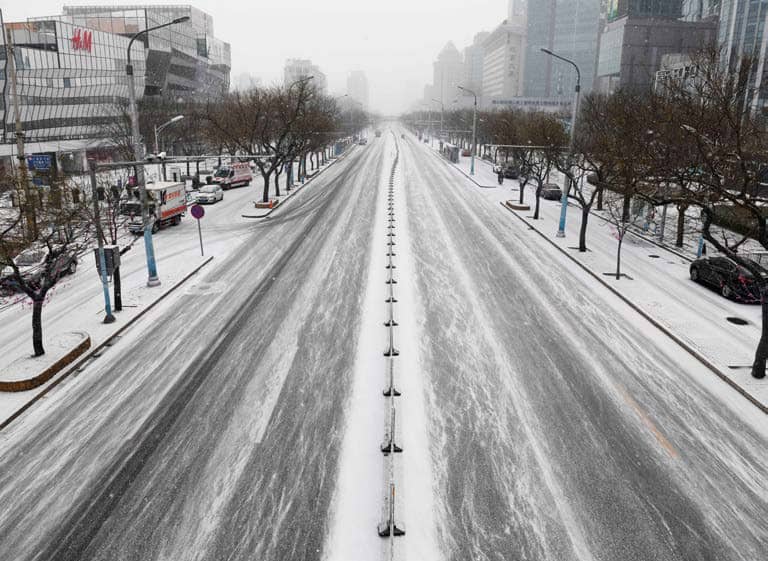 AFRICA FEELS THE PAIN
Practically every economy in the world has felt the effects of the coronavirus, thanks to China's large role in business. South Africa is no exception.
"China's economy is a global behemoth," Cornell University economics professor Eswar Prasad told Time magazine. "A shock to China's growth will have major reverberations across the world."
China is Africa's biggest trade partner, with about 10 000 Chinese firms on the continent.
"South Africa is already seeing an impact in terms of global financial markets and, depending on the severity and longevity of the virus spread, the rand can continue to weaken, which will affect our economic growth and lead to problems such as increased interest rates and unemployment," says Dawie Roodt, chief economist at the Efficient Group.
Tourism, the import of manufactured goods and the export of raw materials will take an immediate knock – and the effects could last for months, according to experts.
"South Africa exports a lot of minerals to China – iron ore, coal, platinum and more – and China's demand for these depends on the health of the Chinese economy," says Tony Leiman, an associate professor at the University of Cape Town's School of Economics.
"So there are many individual sectors that could be particularly affected. As an example, during the outbreak of severe acute respiratory syndrome [Sars], people in China stopped eating out, and as a result South Africa's exports of rock lobster fell sharply.
"We also import a lot of finished goods from China. If clothing manufacturers in Wuhan have to hold back production, for example, and their exports to SA fall, local producers may have to pick up some of the slack," he adds.
You can read upto 3 premium stories before you subscribe to Magzter GOLD
Log-in, if you are already a subscriber
Get unlimited access to thousands of curated premium stories and 5,000+ magazines
READ THE ENTIRE ISSUE
27 February 2020