Our Side Of The Story
YOU South Africa
|
13 August 2020
A bombshell book reveals Harry and Meghan's take on the royal rifts that led to them leaving the Firm
It's being punted as their true story – a tell-all that'll finally dispel the many rumours and misconceptions that plague them.
The book Finding Freedom: Harry and Meghan and the Making of a Modern Royal Family claims to "finally set the record straight" on the embattled couple.
The book, written by journalists Omid Scobie and Carolyn Durand, delves into intimate details of the Sussexes' journey leading up to their decision to exit The Firm and embark on an independent life in America.
"The story is familiar to all of us now, but this is the first time we're really hearing it from Harry and Meghan's perspective," says UK royal expert Katie Nicholl, who admits she's stunned by the level of detail.
The authors say they relied on the testimonies of more than 100 sources, who included "close friends of Harry and Meghan, royal aides and palace staff– past and present".
The book, which goes on sale this month, has set the cat among the already flapping royal pigeons. Nicholl describes it as being "damaging" to the rest of the royal family. "It's really opened up old wounds," she says.
A well-placed royal source agrees. "The book will upset the queen, alienate every other member of The Firm and the palace, entrench the rift between Prince Harry and Prince William, and drain any dregs of public good feeling towards the couple."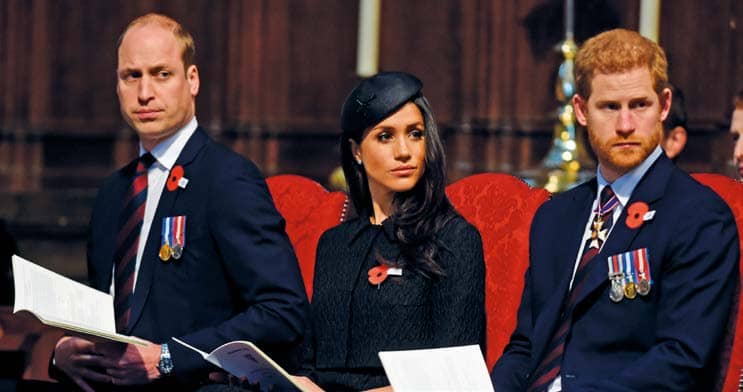 HARRY AND WILLIAM'S RELATIONSHIP
What the book says
According to the authors, Prince William "p***ed Harry off " during a brotherly chat shortly after Harry started dating Meghan.
"Don't feel you need to rush this," he'd apparently told Harry. "Take as much time as you need to get to know this girl."
Harry, smitten with the glossy-haired Suits star from their very first meeting, immediately took his brother's tone to be "stuck-up" and "condescending".
A friend is quoted as telling the authors, "Harry could see through William's words. He was being a snob."
"During his 10-year career in the military, outside the royal bubble, he'd learnt not to make snap judgments of people based on their accent, education, ethnicity, class or profession," the authors say.
But they concede, "William just wanted to make sure Harry wasn't blindsided by lust."
What we already know
It's no secret there's been tension between the brothers since Meghan came onto the scene.
Things worsened in the run-up to their wedding with Harry accusing William of failing to support him and his bride-to-be.
Matters came to a head when Harry and Meghan decided to move out of Kensington Palace, which they shared with William and Kate, and split their joint charity, the Royal Foundation.
Harry acknowledged the rift with his brother in an ITV documentary after his and Meghan's tour of Southern Africa last October.
"We're on different paths," he said. "We have good and bad days."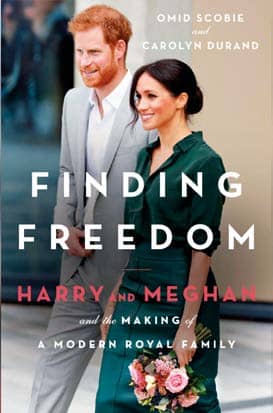 What insiders and experts say
Calling William a snob shows the depth of the rift between the princes, royal expert Richard Kay says.
And it's tragic, he adds. "Theirs was the most affectionate story of brotherly love. They looked out for each other all their lives but navigating the pitfalls of romantic encounters while living in the spotlight was always the most challenging of all.
"Branding someone a snob is an extraordinary slur about anyone. About a brother – and one who was in all probability only trying to look out for his brother – is brutal."
The book, which Kay calls "ill-judged", could render the brothers' relationship "irreconcilable".
Before the bombshell of the book, there'd been signs of a thaw. William (38) and Harry (35) reached out to each other after their father, Prince Charles (71), was diagnosed with Covid-19 earlier this year.
And William had been holding regular Zoom calls with Harry at his and Meghan's home in Los Angeles, touching base and "reassuring him he's there for him", insiders say.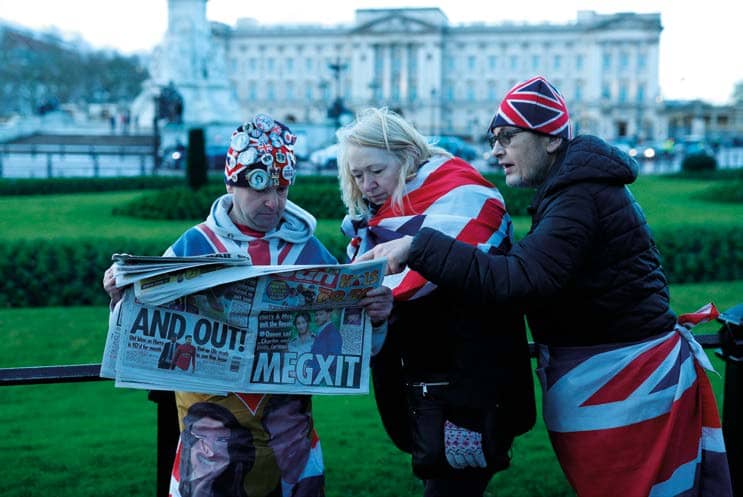 THE BIG MEGXIT DEBACLE
What the book says
It was well known within palace walls that Harry and Meghan wanted to change their royal status.
They'd sought discussions in this regard with the queen prior to a their six-week trip to Canada at the end of last year.
While in Canada they made their final decision, after which Harry wanted to meet with his grandmother to tell her in person. However, he was told the queen was unavailable until the end of January.
You can read up to 3 premium stories before you subscribe to Magzter GOLD
Log in, if you are already a subscriber
Get unlimited access to thousands of curated premium stories, newspapers and 5,000+ magazines
READ THE ENTIRE ISSUE
13 August 2020