NOW THAT'S CLEVER!
YOU South Africa|4 June 2020
South African brainboxes have been coming up with smart solutions to the challenges posed by Covid-19
KIM ABRAHAMS & CHARLEA SIEBERHAGEN-GR
SOMETIMES all the bad news about the corona­ virus pandemic can be quite overwhelming. Spi­ralling infection rates and death tolls, massive job losses and people facing starvation, shortages of medical equipment . . . how will we ever win the war against the virus?
But history also teaches us that crises bring out the best in people. In times of great need, we make a plan. And in this area, South Africans aren't standing back and waiting for other countries to take the lead.
With a heady mix of innovative ideas and technology, local bright sparks have already come up with new ways to resist the onslaught of Covid­19.
They're making things a little easier for care workers serving on the front­line as well as ordi­ nary people whose lives have been completely disrupted by the pandemic.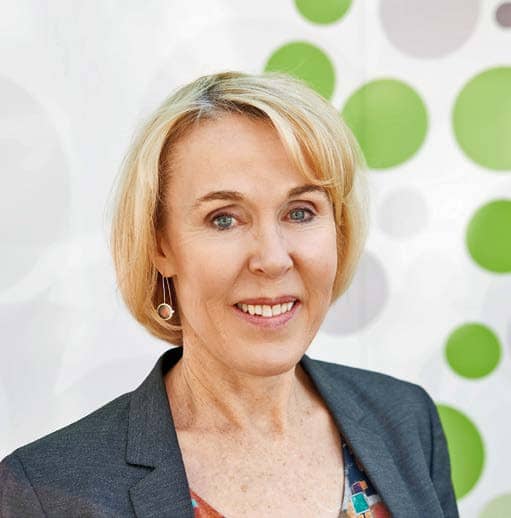 SEARCH FOR A CURE
Long before the first case of Covid-19 was reported in SA, Professor Helen Rees and her team were already on the hunt for drugs that could potentially halt the dreaded virus in its tracks.
Together with infectious diseases expert Dr Jeremy Nel, she's coordinating South Africa's contribution to the Solidarity Trial run by the World Health Organisation (WHO), which is aiming to test possible treatments for Covid-19.
Now millions of South Africans are putting their hope in Rees, who also chairs the South African Health Products Regulatory Authority (SAHPRA).
With the development of a vaccine expected to take at least a year to 18 months, Rees and her team of 2 000 scientists and researchers are getting ready to test four existing drugs and see if they're effective in fighting Covid-19. These include treatments that are currently being used for malaria, HIV and Ebola.
While US President Donald Trump has been an ardent supporter of the use of the malaria drug chloroquine or hydroxychloroquine, claiming it can cure Covid-19, Rees is more cautious about expounding the potential benefits of the medication. She says the focus of the SA trial will be to see if the drug can be used to protect healthcare workers.
"This is prevention, not cure – or if they do get the infection, hopefully, it'll be mild," she explains.
And in time she and her team will also be called upon to roll out trials of a potential vaccine. Usually a trial will have one or two testing sites and then expand to more countries, but that takes years, she explains.
The world can't afford to wait that long for a cure so that's why the WHO has expanded testing to multiple countries, including SA.
Rees says developing a vaccine is a complicated business, but scientists were able to get a head start as they had lots of information about the virus, which started in Wuhan, China.
"One of the things the Chinese did, which was very important, was that they shared the genetic material of the virus with the whole world. You need to know what this virus looks like, how it behaves and what it's made of so you can work out what the vaccine would be to attack this virus," she says.
After it's been tested on animals, trials can begin on humans.
"This is where you take a group of healthy volunteers, young people who are fit. You ask questions such as, is it safe? How does it work? What are the side effects? What's the correct dosage? Finally, an even bigger study is done on thousands of people."
There's still a long road ahead before we reach this point but South Africans can rest assured when it comes to testing possible Covid-19 treatments they're in good hands.
Rees is one of South Africa's most respected clinical scientists and has received international recognition for her research work in HIV, vaccines, reproductive health and drug regulation.
Her accolades seem endless. In addition to being a professor at the Wits obstetrics and gynecology department, and a member of SA's National Advisory Group on Immunisation, she's an honorary professor in the faculty of infectious and tropical diseases at the London School of Hygiene and Tropical Medicine and an honorary fellow at Cambridge University's Murray Edwards College.
In 1994 she founded the Wits Reproductive Health and HIV Institute (RHI), which is the university's largest research institution.
She admits she never imagined she'd be in the position she's in now. "I don't think anyone would've envisaged this," she says with a wry chuckle.
You can read up to 3 premium stories before you subscribe to Magzter GOLD
Log in, if you are already a subscriber
Get unlimited access to thousands of curated premium stories and 5,000+ magazines
READ THE ENTIRE ISSUE
4 June 2020