My Tumour Weighed 27kg
YOU South Africa|28 November 2019
Eveleen was told to wait for death – until one doctor agreed to operate on her
PEOPLE pointed at her in the street. "Look, that old woman is pregnant," they'd snigger.
But Eveleen Crouse (53) from Sydenham, Port Elizabeth, wasn't carrying a baby in her womb – what was growing inside her was a tumour so huge doctors had no idea how to treat it.
It started out as a small lump on an ovary but for more than four years she watched in horror as her belly swelled and swelled from the tumour which eventually reached the size of eight new­ born babies. By this point she was strug­gling to breathe because the growth was pressing on her lungs.
Her situation looked hopeless. One gynecologist warned she didn't have much time left – death was inevitable, he told her.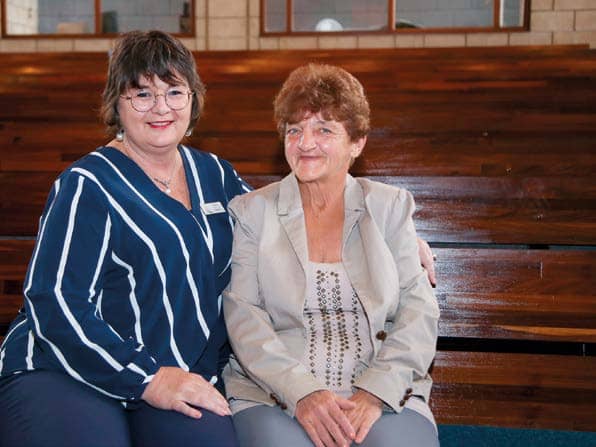 But fortunately for Eveleen someone who witnessed her ordeal refused to be­lieve nothing could be done.
Meryll van der Merwe, wife of pastor Dion of the Full Gospel Church, spotted Eveleen during a service. "I noticed her because she was so uncomfortable in the pew as a result of her large stomach and she was quite off balance when she walked," Meryll tells YOU.
"It was painful carrying all that weight around," Eveleen recalls. "I was crying all the time. My back took strain. I couldn't cope anymore. "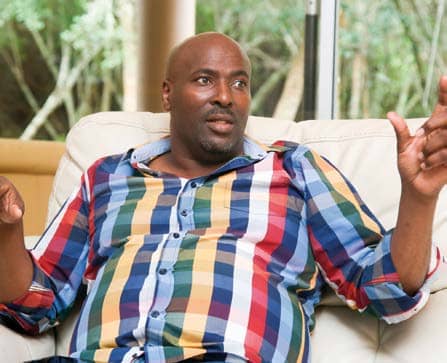 She's shy and speaks softly, almost in a whisper, as she recounts her night­ marish experience. Fortunately Meryll is on hand to take over when things get too much for Eveleen. "I'm her voice," Meryll says.
For the past 20 years Eveleen has walked a long way, no matter the weath­ er, to attend church.
"We have 250 congregants and unfor­ tunately we don't know everyone's story," Meryll says. Eveleen stood out because she was in such bad shape.
You can read upto 3 premium stories before you subscribe to Magzter GOLD
Log-in, if you are already a subscriber
Get unlimited access to thousands of curated premium stories and 5,000+ magazines
READ THE ENTIRE ISSUE
28 November 2019