Job Hunting In Lockdown
YOU South Africa
|
13 August 2020
The pandemic has made finding a job even more of a challenge than it usually is. Here are some tips.
Job hunting can be difficult and stressful at the best of times – and what we find ourselves in right now is certainly not the best of times.
The coronavirus pandemic has brought the economy to its knees and resulted in severe job losses as companies either go under or make massive budget cuts in an effort to survive.
Looking for a job now is more challenging than ever.
If you're a job seeker wondering whether it's even worth applying amid the doom and gloom, don't lose hope, says Simon Royston, managing director at The Recruitment Lab.
"The most important thing is to be patient," Royston says. "The current lockdown means timelines for job seekers are undetermined. What might have been a fortnight of job searching has turned into six weeks."
Many companies are also rethinking their work structure and now expect candidates to be equipped to work remotely.
Times are changing, adds Margot van Graan, managing member at MVG Recruitment. And it's important that your approach to job hunting stays up to date.
Here's what you need to know about job hunting during a global pandemic.
WHERE TO START
Van Graan says the best approach to job hunting is a combination of your own efforts and working with a recruitment agency.
Agencies source staff based on the job requisitions they receive, but because of the downturn in the economy they have fewer jobs available.
"Working through a recruitment agency does have an advantage in that the agency has an established relationship with the client," Van Graan explains.
"Therefore they'd know what a company is looking for and can guide you in shaping your application."
However, instead of solely relying on recruitment agencies, you should keep looking for advertised opportunities through career portals such as Career Junction, Careers24 and PNet.
Most reputable agencies sign up to career portals to source active candidates on the site.
"So yes, be online. Use the career portals," Van Graan emphasises.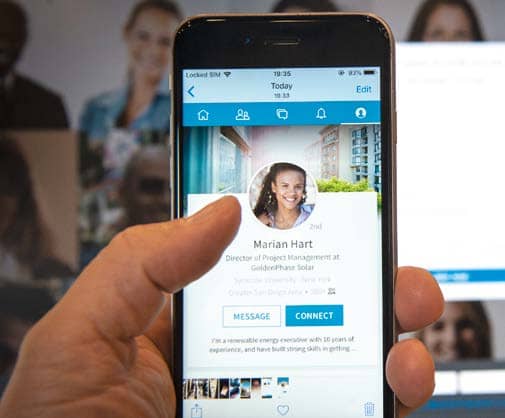 "In these times I'd say you can't only use one avenue. The combined effort will be more advantageous than trying one avenue."
THE POWER OF SOCIAL MEDIA
Royston urges hopefuls to use social media to their advantage.
"Search on various Facebook communities. You'd be surprised how many small businesses post job adverts on these platforms," he says. "These are less expensive avenues for advertisers."
He also suggests putting out feelers with family and friends. "Perhaps they know of someone who needs help and can put in a good word for you. Or they can put you in contact with a potential employer."
COULD YOU FREELANCE?
Freelancing is by no means an easy option, as it takes time and effort not only to get going but to keep going. It's also not an option with all types of work.
However if it is possible in your line of work, it's a great way to develop your skills and in a sense be your own boss. But becoming a successful freelancer takes time.
You can read up to 3 premium stories before you subscribe to Magzter GOLD
Log in, if you are already a subscriber
Get unlimited access to thousands of curated premium stories, newspapers and 5,000+ magazines
READ THE ENTIRE ISSUE
13 August 2020