It's Just Not True!
YOU South Africa
|
17 September 2020
No, she doesn't flee the palace. No, her foundation is not in trouble. Princess Charlene hits back at the rumours
She's had her fair share of criticism over the years and she's usually okay with that – she knows it comes with the territory.
After all, when you marry a prince who presides over one of the most fascinating principalities in the world, you have to take the good with the bad.
And for the most part, her Serene Highness Princess Charlene of Monaco has managed to maintain a dignified silence.
But sometimes she feels it's important to speak out – especially when your reputation and everything you've fought so long and hard for are on the line.
Which is exactly what the Benoni-bred mom-of-two is doing now. She didn't want to – her attitude when scathing stories appear about her is to look the other way. Yet this time she felt she needed to say something, especially as her beloved foundation has been dragged into it.
Popular French magazine Paris Match recently published an article that has the princess and her camp up in arms. It paints a picture of a lonely, brittle princess who seldom smiles and had trouble settling into Monaco – a place peopled by "sharks and vipers", as she allegedly called them.
The story also claims she disobeys royal rules and regularly flees to Corsica or Turkey and has grown suspicious of everyone, even those who have supported her for years.
What's more, the princess believes she's become untouchable, the story says, and often cancels appearances at the last minute – something those close to her say simply isn't true.
"She often packs in three to four engagements a day," a palace insider says.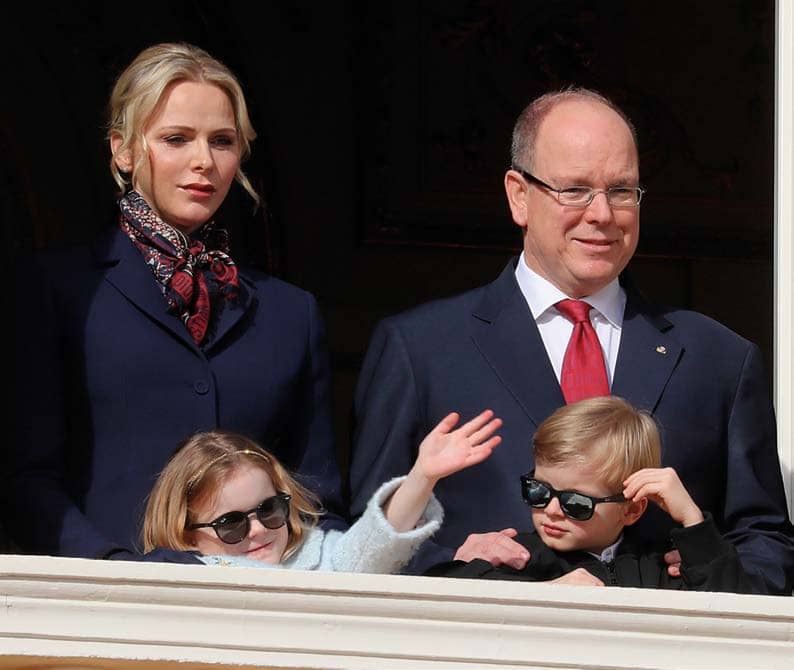 Yet what has upset Charlene most are the allegations that her foundation is in disarray.
One of the bombshell claims is that former Springbok rugby captain Francois Pienaar, a long-standing member of the board, quit due to internal strife and that Charlene herself appears to have lost interest in her foundation. Francois denies this and the allegation is refuted by the board of directors.
Speaking exclusively to YOU from the Pink Palace in Monaco, the princess says the claims and allegations are "a total fabrication".
"None of it is true. It has come as a shock and I'm saddened by it."
She wasn't approached by the publication for comment and neither was Albert, she says.
Charlene was all the more stunned because the family had been on good terms with the magazine and posed with then10-month-old twins Prince Jacques and Princess Gabriella for a cover in October 2015.
Albert, however, has a history with the publication and sued it in 2005 after they ran a story outing his love child, Alexandre (17), from his fling with French-Congolese air hostess Nicole Coste.
The case went to court and Paris Match was ordered to pay €50 000 (then R380 000). Albert also successfully sued The Sunday Times in the UK for the same story.
However, in 2015 the European court of human rights overruled the French court's decision, saying that Paris Match was justified in publishing the piece as it was in the public interest.
You can read up to 3 premium stories before you subscribe to Magzter GOLD
Log in, if you are already a subscriber
Get unlimited access to thousands of curated premium stories, newspapers and 5,000+ magazines
READ THE ENTIRE ISSUE
17 September 2020