It's Back To School But It Won't Be Easy
YOU South Africa|4 June 2020
We're offering this story for free to read so that you can stay updated on the COVID-19 outbreak
As South African learners head back to the classroom we answer all your burning questions about safety and logistics
No more frantic googling to figure out how to explain long division to your child. No more nagging, begging and tearing out your hair as you try to get your kids to buckle down and do their schoolwork.
At first glance there seem to be obvious upsides to Grade 12 and Grade 7 learners returning to school from 1 June, with the rest to follow. They'll get back to proper schooling, be out of your hair while you try to work, and they'll generally start to get back to normal life with their friends.
But the fear of Covid-19 is still everpresent, leaving many parents to wonder just how exactly their kids are going to be safe once they're back on the school benches.
Sure, global statistics show the vast majority of children who contract coronavirus get only a mild form of the disease. But what if yours is among the tiny minority who develops life-threatening complications? What steps are schools taking to protect them from catching the virus?
And is there even any point in sending them back? Will they really be able to catch up on all the work that's been missed?
We answer your questions.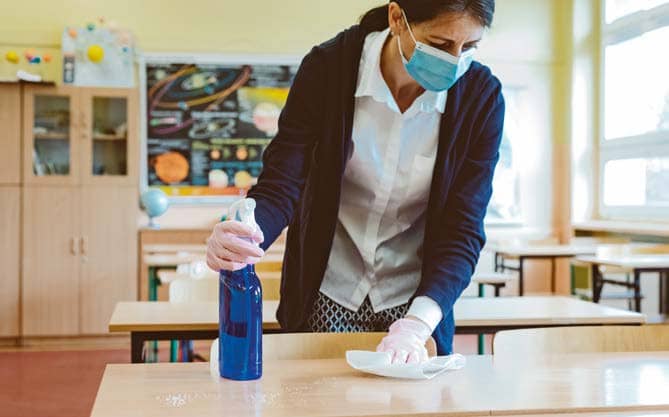 THE BACK-TO-SCHOOL PLAN
Minister of basic education Angie Motshekga recently announced that in preparation for the reopening of schools teachers would return to work a week earlier to get everything in place for learners to return.
One of the most important aspects of the reopening of schools is the safety of teachers and children. Safety measures will include:
Physical distancing in classrooms with no more than two learners sharing a desk.
No hugging or handshaking.
Direct contact must be avoided.
Daily screenings when learners arrive at school, which will include temperature tests and looking out for flu-like symptoms.
Cloth masks to be supplied and worn by learners and teachers at all times.
Deep-cleaning of classrooms before the start of the school day.
Sanitizing of hands-on entering classrooms and limited movement of learners between classes.
Where possible, classes should be arranged in small groups that maintain social distancing.
No assemblies or extra murals, and no events such as sports matches, choir practices or festivals.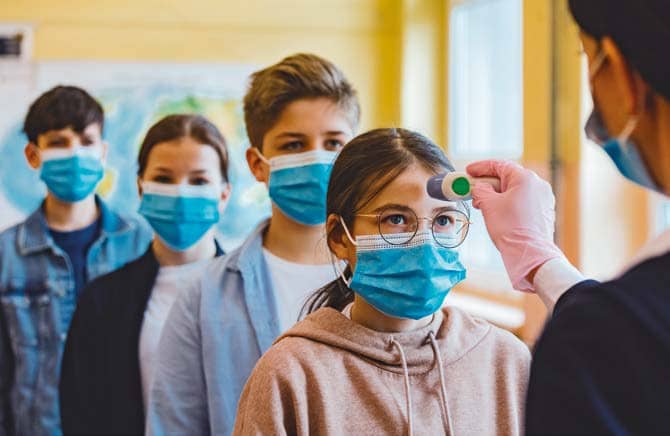 In addition, all learners, teachers and support staff will receive training so they know what's expected of them.
"A basic and essential hygiene and sanitation package has been developed, and provinces are procuring the critical items," Motshekga said. "These include cleaning and disinfection materials, personal protective equipment (PPE), sanitisers, hand-washing soap, gloves, cloth masks and thermometers."
HOW READY ARE SCHOOLS?
Many parents have concerns about the plan. With classes of around 25 pupils – and up to 50 in many less privileged schools – will it really be possible for kids to be kept apart at a safe distance?
Even among the experts there's heated debate.
The one-size-fits-all approach taken by the government in planning the reopening of schools is irrational and arbitrary and endangers the lives of pupils, teachers and families, says the National Association of Parents in School Governance.
The association's president, Mahlomola Kekana, warns that if schools are allowed to reopen on the same day we move down to level 3 of the lockdown (1 June), it will only "exacerbate an already dire situation" and lead to even more infections.
Meanwhile, more than 120 000 citizens have signed One SA Movement leader Mmusi Maimane's petition, which seeks to keep schools closed for at least another three months.
You can read up to 3 premium stories before you subscribe to Magzter GOLD
Log in, if you are already a subscriber
Get unlimited access to thousands of curated premium stories and 5,000+ magazines
READ THE ENTIRE ISSUE
4 June 2020