Inside The Gigaba's Marriage
YOU South Africa
|
13 August 2020
After Norma Gigaba's shock arrest, friends reveal that it was only a matter of time before she blew a fuse.
Nobody would've blamed her for being bitter. In fact, many were outraged on her behalf and couldn't believe the humiliation she'd endured.
Not only was her husband's steamy affair with a New York-based businesswoman splashed all over the tabloids, but Malusi Gigaba was also embroiled in a sex tape scandal that led to his resignation as home affairs minister.
Yet Nomachule Gigaba threw herself into being a good mom to her two sons and devoted herself to her marriage. She stood by her husband when he said the picture of his genitals that went viral was intended for her.
Their relationship was by no means perfect but until recently, the Gigabas put up a united front.
Now it seems it's far from okay. Norma, as she's known, made headlines when she spent a night behind bars after Malusi (48) laid charges against her.
She was arrested at their home after apparently flying into a rage and allegedly trashing a multi-million-rand car her husband had borrowed from a friend.
According to those close to the couple, rumours of Malusi having an affair were the last straw. "This has been coming for an awfully long time. Norma has put up with a lot from Malusi and she was bound to lose it," says a family friend.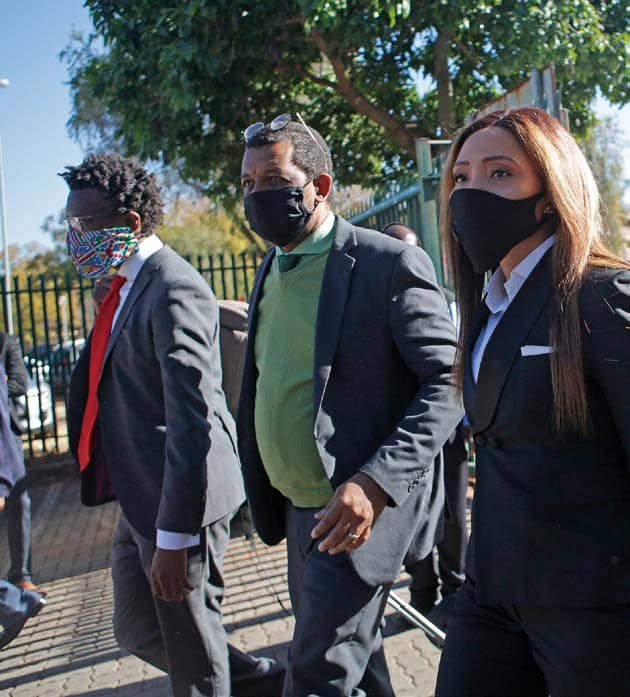 "Norma should've left long ago. We've advised her as friends, but she tried to make it work. Malusi has cheated for many years and he blames everything on travelling.
"He made a public spectacle of Norma when he dated Buhle," the friend adds, referring to businesswoman Buhle Mkhize, who posted on social media about her affair with the former minister.
"He almost ruined his marriage, but she stuck around. He begged her to forgive him. The last time he brought a woman to their house, Norma was in Durban but was told there was a woman who'd come to the house with a group of Malusi's friends. That's just disrespectful," the friend continues.
You can read up to 3 premium stories before you subscribe to Magzter GOLD
Log in, if you are already a subscriber
Get unlimited access to thousands of curated premium stories, newspapers and 5,000+ magazines
READ THE ENTIRE ISSUE
13 August 2020