Coronavirus: A World In Turmoil
We're offering this story for free to read so that you can stay updated on the COVID-19 outbreak
South Africa has stepped up its fight against coronavirus. So what lessons can we learn from other countries affected by Covid-19
UNTIL early March we were relatively unscathed. It was a crisis playing out in other countries, making other people sick, killing other people's loved ones.
Now it's here. And it's very much our crisis too.
When a solemn President Cyril Ramaphosa stood before the nation and declared Covid-19 a national disaster, life as we knew it stopped.
Everything we do until the virus has run its course will be done under the spectre of the disease.
This is our real thuma mina (send me) moment, he said – because we all have the obligation to halt the spread. If we don't, the consequences could be catastrophic.
Communities already vulnerable as a result of TB and HIV would be decimated if the virus takes hold and Ramaphosa isn't taking any chances.
The president was widely praised for his no-nonsense approach to the virus, which is far more decisive than anything the UK and the USA did when the numbers started ratcheting up.
No school until after Easter. No visitors allowed into SA from high-risk countries including Italy, Iran, South Korea, Spain, Germany, the USA, the UK and China.
South Africans who travelled to highrisk areas as far back as mid-February must have themselves tested. No gatherings of more than 100 people – even if it's your wedding day.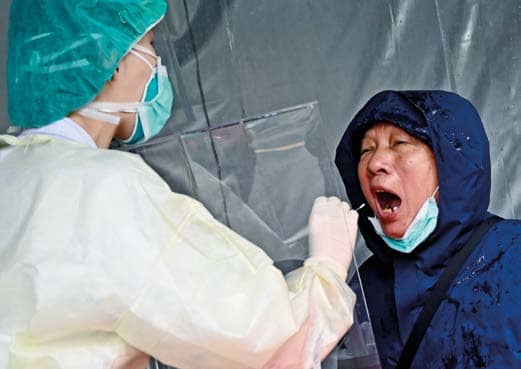 A RAY OF HOPE: LESSONS FROM TAIWAN
When Covid-19 broke out in China, Taiwan was ranked as one of the most at-risk countries – it's just 130km from mainland China and millions of people travel between the two countries each year.
Taiwan was one of the countries worst hit by the Sars virus 17 years ago. Yet at the time of going to print the island nation, which is home to 23 million people, had only 67 reported cases and one death.
In December, when the Chinese first started reporting Covid-19 cases, Taiwanese authorities sent a fact-finding team to China and imposed swift travel bans and quarantines. It also restricted the export of face masks.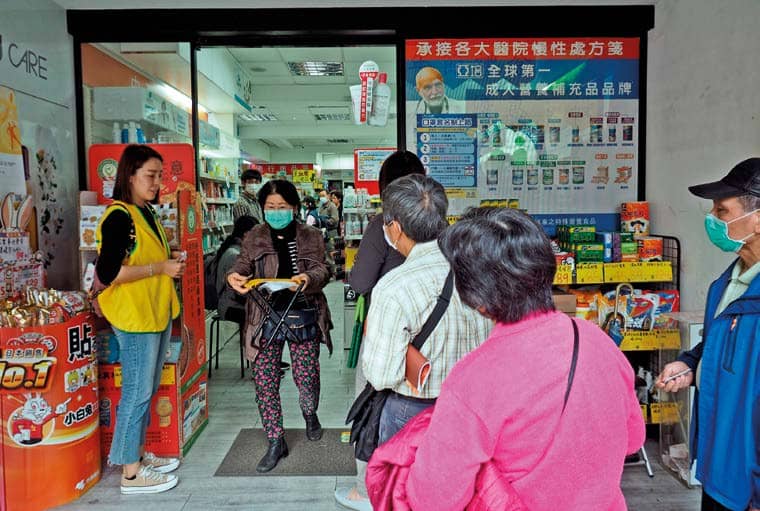 The island's success is all the more remarkable considering China has tried to squeeze Taiwan: the island nation has only a handful of diplomatic allies and isn't a member of the United Nations or the World Health Organisation (WHO).
You can read upto 3 premium stories before you subscribe to Magzter GOLD
Log-in, if you are already a subscriber
Get unlimited access to thousands of curated premium stories and 5,000+ magazines
READ THE ENTIRE ISSUE
26 March 2020