A Man Of His Century
YOU South Africa
|
15 October 2020
He's been Queen Elizabeth's loyal companion for more than 70 years. In this extract from a new book Prince Philip's role as husband and family man is put under the spotlight
When he wed the princess who'd be queen nearly 70 years ago, he knew his life would forever be overshadowed by a woman who put duty before all else.
Yet Prince Philip was never going to be a pushover. A complex man, he tried to assert himself in many ways – and a new book casts fresh insight on the ways the Duke of Edinburgh stamped his will and whims on his wife and family.
Prince Philip Revealed: A Man of His Century by acclaimed royal author Ingrid Seward delves into the heart of a man who could be alternately cruel and kind, fun and formidable, louche and loyal.
Philip (99) is now living out his twilight years in genteel comfort – yet as this extract shows, there were decades when he did his damndest to make his mark.
PHILIP THE FATHER
Philip enjoyed fatherhood. He loved babies and was delighted when Princess Elizabeth became pregnant. They had both hoped for a son to secure the succession and as soon as he arrived their happiness appeared complete.
Prince Charles was born on 14 November 1948. Always matter-of-fact to the point of indifference, Philip declared that his son looked like "a plum pudding".
Baby Charles grew into a sweet-natured but painfully shy little boy and would have an increasingly difficult relationship with his father.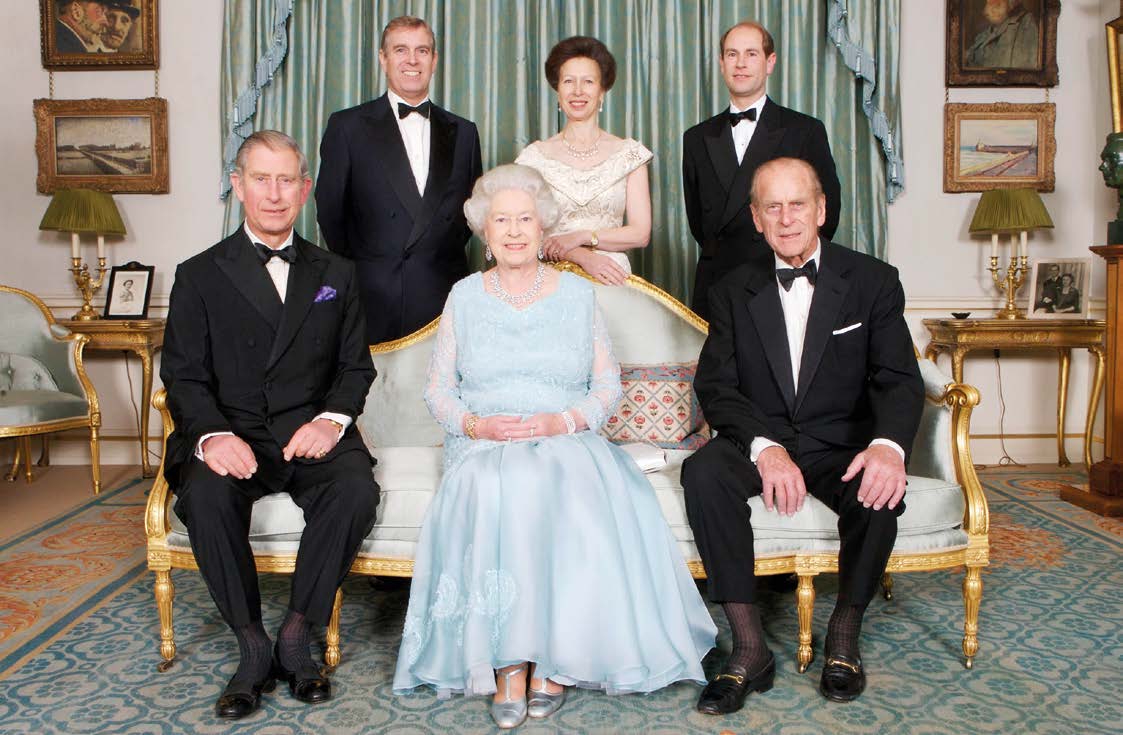 The infant was cared for by a pampering retinue of nannies and nursery maids. The love of his parents, however, like his food and clothing in those austere post-war years, was severely rationed. It had to be fitted in between their official duties.
Philip was determined to make a man of his son and with this in mind organised for him to be driven three times a week to a private gym in Chelsea, London, where a small class of boys were instructed in physical training and boxing.
"I think Philip tolerated Charles but he wasn't a loving father," family friend Eileen Parker said. "I think Charles was frightened of him. I never saw him spank his children but he had a rough manner and could be incredibly cutting."
Philip's method of teaching his son to swim, for instance, was simple and to the point. Over his objections, Charles would be dragged into the Buckingham Palace swimming pool. Sometimes he'd be thrown in.
On one occasion, his nanny objected to the treatment being meted out to her three-year-old.
Philip replied: "It's ridiculous to make such a fuss of him. There's nothing wrong with him!" In the protesting boy went.
On 15 August 1950 the princess gave birth to a baby daughter, Anne, in their newly refurbished marital home, Clarence House. Philip adored her.
Everything Anne did was marked by a self-reliance Charles could never match. His reticence irritated Philip, and father and son had a fractured relationship for the remainder of his formative years.
Yet Philip could be a decent father when he wanted to be. He taught his children to ride and rode along beside them when they learnt to canter and encouraged them to learn to jump their ponies.
Prince Andrew was born on 19 February 1960. Like his father, he was outgoing, curious, confident and competitive.
Prince Philip's relationship with his second son was complex and sometimes difficult, perhaps because they were superficially so similar.
You can read up to 3 premium stories before you subscribe to Magzter GOLD
Log in, if you are already a subscriber
Get unlimited access to thousands of curated premium stories, newspapers and 5,000+ magazines
READ THE ENTIRE ISSUE
15 October 2020