3 Pranayama's And Yoga Poses To Boost Skin Radiance
Wishesh|February 2020
Performing yoga asanas is as good as applying a rejuvenating face mask. Asanas have the ability to reward your skin with an exemplary glow. You will always notice a difference in the appearance and texture of a yogi's skin. Internally they are happier souls and there are a few asanas known to make your skin good. As we are all aware of yoga asanas rejuvenating the mind, body, and soul. It takes care of flaws on the skin, enhances glow, makes it supple and energetic that is pleasing to the eyes. A mixture of yoga asanas and pranayama also works on the skin. That being said, it will take a while for your skin to start looking old as toxins are driven out and skin collagen is boosted.
So, if you want to have the best of skin, practice the asanas listed below!
Pranayama 1 - Kapalbhati Pranayam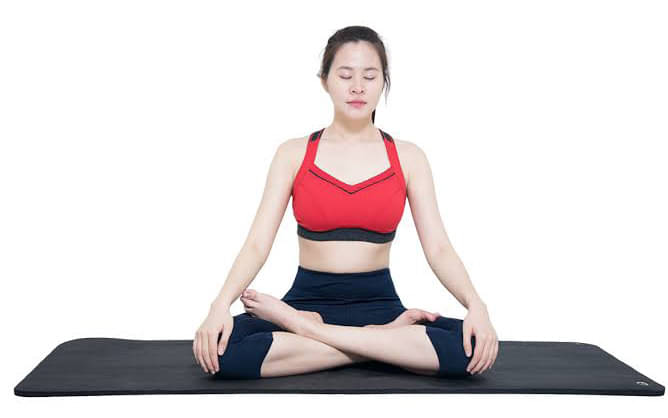 This pranayama is good for your skin because it improves blood circulation and provides sufficient oxygen in the body. The flow of fresh blood makes your skin glow. By this, all the skin impurities disappear.
Steps to Perform Kapalbhati
>Cross your legs and sit in the Padmasana posture
>Close your eyes
>Keep both your palms on the knees
>Slowly inhale and collect all the air within, as you will need to throw out air
>Now exhale and throw out air from your stomach
>The entire body should be still, there should be a movement only in your stomach
>When you feel tired. Take a break and repeat the same procedure again It will be effective when you exhale air 15 times.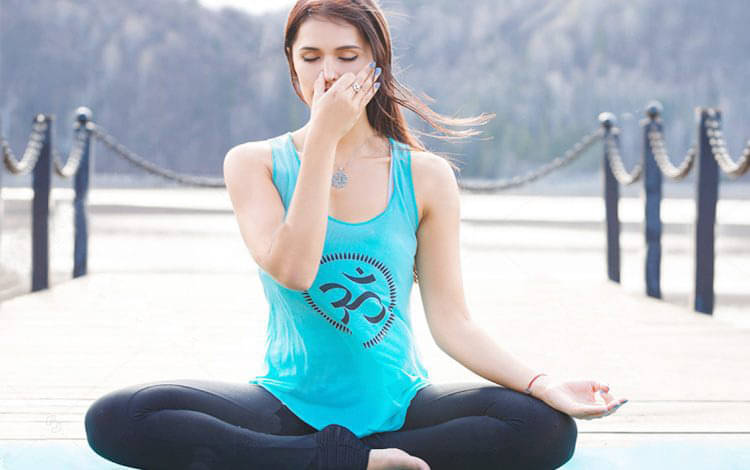 Pranayam 2 - Anulom Vilom Pranayama
This pranayama controls blood pressure and supplies fresh oxygen into your blood. Fresh oxygen and good blood flow make your skin healthier.
Steps to Perform Anulom Viloum
> Sit straight and cross your legs
> Close your eyes
> Keep your left hand on your left knee
You can read up to 3 premium stories before you subscribe to Magzter GOLD
Log in, if you are already a subscriber
Get unlimited access to thousands of curated premium stories and 5,000+ magazines
READ THE ENTIRE ISSUE
February 2020