Heart of Darkness
Total Guitar
|
October 2020
IRISH POST-PUNK HEROES FONTAINES D.C. ARE ONE OF THE FASTEST-RISING BANDS IN MODERN ROCK. BUT WHEN THEY MADE THEIR HIT NEW ALBUM A HERO'S DEATH THEY WERE IN "A BAD PLACE", STRUGGLING TO COPE WITH THEIR OWN SUCCESS. FENDER-TOTING GUITARISTS CARLOS O'CONNELL AND CONOR CURLEY EXPLAIN WHY THEY RECORDED THE ALBUM TWICE, WHY THEY FAVOUR UNORTHODOX PEDALBOARDS, AND WHY, SOMETIMES, A "SH*TTY" SOUND IS BEST
IT's little more than a year since their debut album came out, but Fontaines D.C.'s lives are unrecognizable from the scrappy newcomers that began 2019. That album, Dogrel, was universally acclaimed and landed top 10 chart positions on both sides of the Irish Sea. Upon its release, they were playing pubs in their native Dublin; their last show before the lockdown was to a sold-out Brixton Academy. Anticipation was at boiling point for their follow-up album, A Hero's Death. They narrowly lost a chart battle for the #1 slot to Taylor Swift, despite lacking Swift's enormous PR muscle and being unable to do any promotional gigs. It's hard to avoid clichés about whirlwinds and rollercoasters to describe such a rapid rise to stardom, but as guitarists, Carlos O'Connell and Conor Curley (known to all by his surname) told us, it wasn't easy to get here.
A Hero's Death is a moody album, written by a band struggling with sudden success. "I think on this record we were all in a pretty bad place writing it," explains Carlos. "We were touring loads, and far away from people we love and home. Our lives just changed really quickly. We went from being a band around town, and we were excited about everything we did but no one else was, to suddenly everyone was excited about it. We were flooded in with shows non-stop. We all became kind of sheltered and didn't talk about how we were feeling about it."
The resulting songs were understandably darker. "You think, 'I feel like shit, but I'm living my dream, maybe I shouldn't be complaining'. We ended up holding in this negative energy, and the only thing we had to escape that was writing these tunes," says Carlos. To express their emotions, the band started listening to proto-goths The Birthday Party and synth-punk pioneers Suicide, who influenced the writing of A Hero's Death. But the band had also been taking inspiration from the Beach Boys, and they headed to LA with plans to make a sunny record.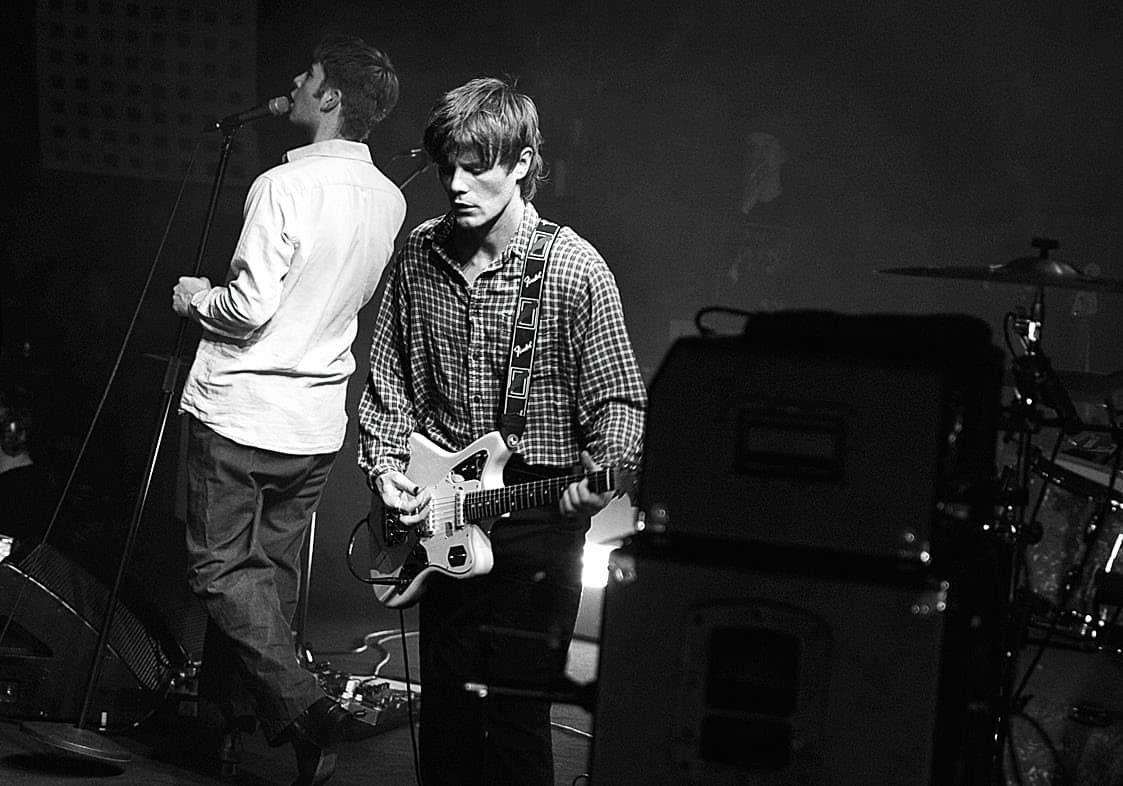 Carlos continues: "We recorded the album twice. First time we did it in LA at Sunset Sound studios, so it was all big and grand and loads of gear. We had this idea that we were going to sound big, thinking of the Beach Boys, the 3D aspect with all the different layers. When we recorded it, we realised that the songs weren't written to sound like that, even though we were trying to convince themselves that they were. The songs sounded quite flat and quite boring actually when they were weren't true to the darkness in them."
Hastily refocusing, the band returned to London with Dogrel producer Dan Carey. He had shown his ability to capture the band as they truly were on the debut, and together they recreated the vibe of the band's live demos. After such a difficult birth, it's a relief to find that Fontaines D.C.'s second album is a triumph. "Everyone's really into it," enthuses Curley. "We told fans not be disappointed if it wasn't Dogrel Part Two, but the reaction has been very good. People have gone with us and have given us the chance to develop in our own way."
You can read up to 3 premium stories before you subscribe to Magzter GOLD
Log in, if you are already a subscriber
Get unlimited access to thousands of curated premium stories, newspapers and 5,000+ magazines
READ THE ENTIRE ISSUE
October 2020