Free Your Mind… And Your Ass Will Follow!
Total Guitar
|
October 2020
Funk legend James Brown used to call himself 'the hardest working man in show business'. In 2020, that guy is cory wong, the modern funk master who's made five albums within a year – four solo records and one a collaboration with pianist Jon Batiste. Here, in his own words, cory outlines his ever-expanding "artistic journey" via 10 key tracks...
10 KEY TRACKS
Cory Wong takes us on his recent recording journey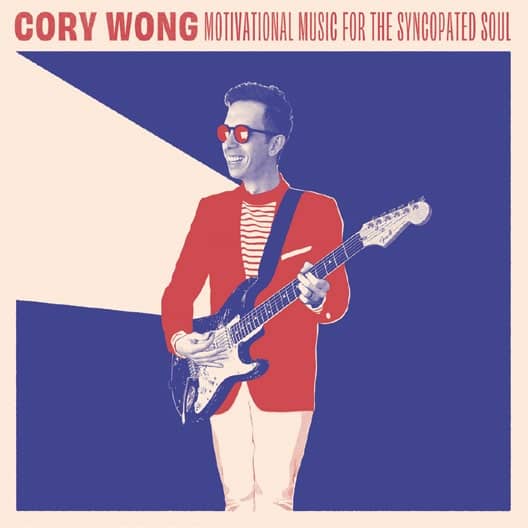 LUNCHTIME
(Motivational Music for the Syncopated Soul, 2019)
Obviously who I am as a guitar player is going to be a through-line on every record I make. But it is interesting to have a broader approach to Motivational Music... and Elevator Music For An Elevated Mood. Even though it's two albums, it's one big cycle. It was a continued self-discovery of how to explore my artistic vision of joy and fun, combined with rhythm guitar as a lead thing. When you hear the song, how do you know that it's me? What is it about my sound, my attacks, my releases, the nuances of what I play, which makes somebody recognize it? How can I let my personality and wit come through instrumental music? And now that I have a better idea about what's most magnetic about what I do, how can I continue to hone that and make it more interesting and potent?
When you listen to certain albums, like Surfing With The Alien [Joe Satriani] or Blow By Blow [Jeff Beck], it's so obviously a guitar record. So how do I do what I do making a guitar record but not overt chops – it's covert chops. I got to have a few tunes on each record with some guitar fireworks because people expect that. And a few things on each record where I should do the funk thing right down the middle because that's what I do. And Lunchtime is a great example of a rhythm guitar part being a lead thing. It's very much that 16th note Prince school.
COSMIC SANS
(Motivational Music for the Syncopated Soul, 2019)
This is a fun song I wrote with Tom Misch, who's from London, a beat-maker and singer, and a great guitar player. This song to me ended up being a version of my style and his style, both in sound and feel. I'm playing super-rhythmic, super-percussive, and he's a little behind in time, laidback, and it works. The parts we're playing are very different but they're complementary. The tones are very different and the time feel is different. The time feel has to do with my guitar and his guitar not being exactly lined up, and it gives a unique character to the thing. On that track, I play bass and guitar, so the two rhythmic elements of that are very much down the center of the grid, and Tom's kind of the wild card and that gives it a fun push-pull. That's more a hybrid of the Prince rhythmic thing and the Nile Rodgers thing.
HOME
(Motivational Music for the Syncopated Soul, 2019)
You can read up to 3 premium stories before you subscribe to Magzter GOLD
Log in, if you are already a subscriber
Get unlimited access to thousands of curated premium stories, newspapers and 5,000+ magazines
READ THE ENTIRE ISSUE
October 2020