ready player fun
Total Film|May 2020
Ryan Reynolds promises plenty of heart, laughs and action in his new sci-fi comedy set in an open-world game. Total Film talks to him and his co-stars to find out why free guy is the big screen movie we're not only going want after lockdown... it's the movie we'll need.
like most of us in these self-isolation times, Ryan Reynolds – locked down in Pound Ridge, New York – has been craving the communal, convivial atmosphere of watching a huge movie on a huge screen with a huge crowd. He's been looking at footage on Twitter of fans watching key scenes in Avengers: Endgame, hyped together, cheering and whooping with elation through mic-drop dramatic moments. You've probably also watched it with an ache for popcorn in hand, enveloped by darkness, the charge of collective expectation in the air. "Maybe I'm emotional because of everything that's going on in the world, but I was sobbing this morning watching that. That is some of the most beautiful, big-budget action filmmaking that I've ever seen. That's one thing I'm really looking forward to, and that I really miss – being in a movie theatre and watching a movie that way. It's a unique experience."
Reynolds will be missing out on seeing his latest creation consumed that way this summer. Free Guy, a big-budget, big-scale, big-star comedy actioner following an NPC in an open world game (Reynolds) who decides to change and become a hero within the matrix, was intended as a blockbuster romp for July audiences, but then coronavirus changed life for everyone. It's now set for a Christmas release, hopefully post-Covid-19, and Reynolds is aware that the world will be re-shaped in every way by then. "I shudder to think that I would be as big of a thundercunt to use a colossal global pandemic as a sort of means to find a valuable foothold for my movie," he deadpans in his inimitable way. "But I did notice that well before any of this shit happened I was already looking for entertainment outside of the norm for me. I mean, the world feels very hostile, very cynical and scary. So I found myself looking for entertainment that left me feeling better, left me walking out of a movie theatre where I'm walking on sunshine, instead of, you know, wondering how I might drink myself to sleep or something."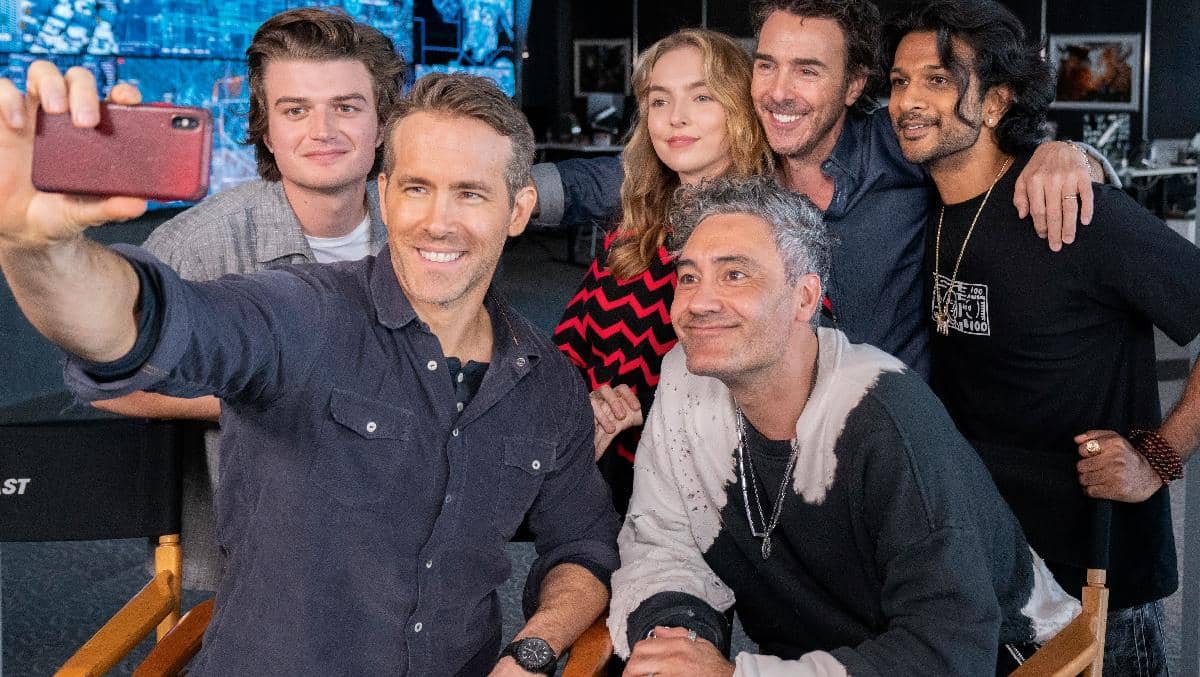 The Free Guy script was that elixir for modern life when it came across his desk and – to hear him and his team talk about it – might be just the tonic cinemagoers yearn for when we finally make into back into the movie theatre. And y'know, this is from the guy who parlayed pure snark and cynicism into a hit franchise with Deadpool. "The absence of cynicism doesn't equate to softness," he insists. "It's not soft, it's got edge but, yeah, I was looking for something that leaves people with just a gigantic grin on their face..."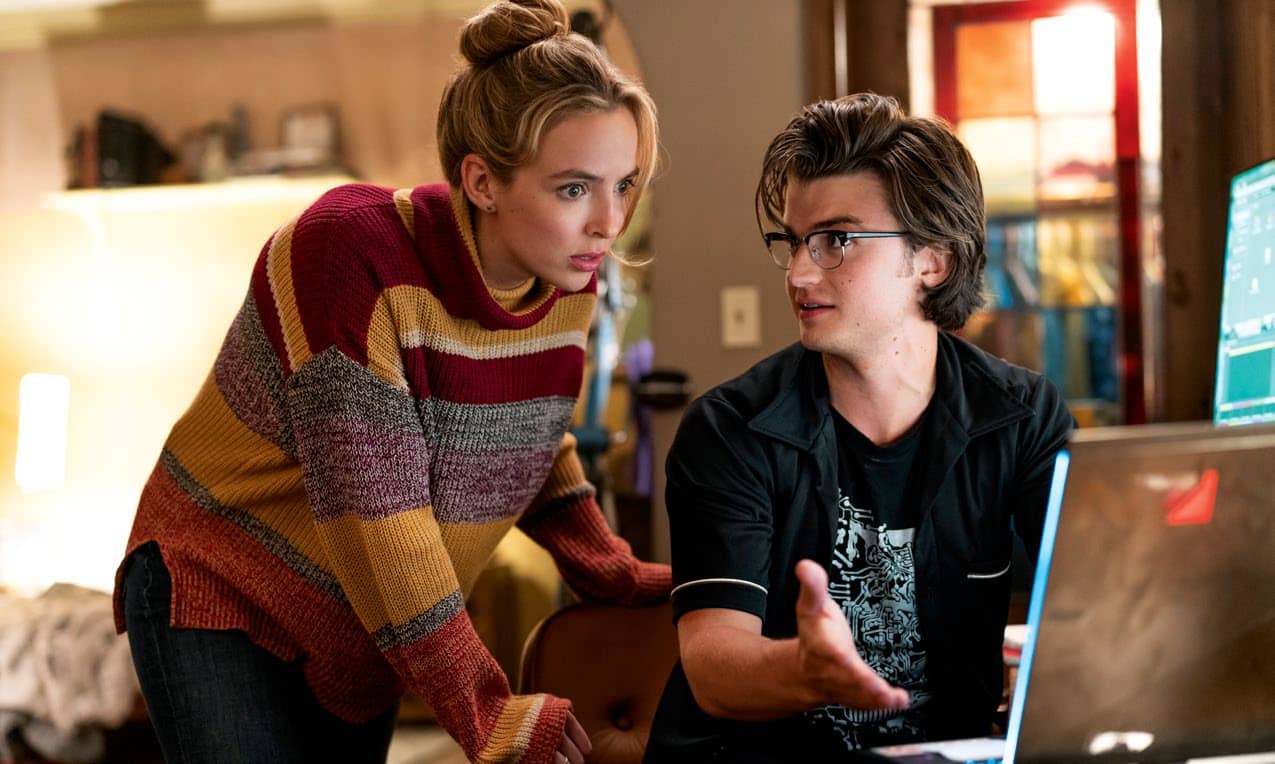 multiplayer mode
Reynolds and Night At The Museum director Shawn Levy have been trying to work together for six years after mutual friend Hugh Jackman suggested they would make a good filmmaking team. They flirted with numerous projects together that didn't go the distance ("that Hollywood adage is true; 'make sure you end things well,'" chuckles Levy, "because the way you end things determines your future business"), but in 2018 Reynolds found an idea that he felt would be their golden ticket. "From the moment I read that script, I knew that Shawn was the person to help build it," recalls Reynolds. "He has an incredibly unique way of world-building, creating worlds that are larger than life, worlds that we need to acclimatise to quickly as an audience. But also, he's very good at grounding it in real heart and real humour." Having willed Deadpool into existence with a heat-seeking drive, Reynolds as lead actor and producer wasn't looking for a boss, he was looking for a collaborator. "Everything changed for me in my career once I started to really get more involved in how each project is shaped, and I got a lot more involved in the input, particularly with the writing," he explains. "Shawn and I are partners in every way when it comes to the creative process – from working together on every word of the script, and every piece of production design and questioning every edit." And in pulling together an eclectic and, crucially, funny cast who could roll with the improv punches and step up to page re-writes as Levy and Reynolds tinkered with the script during their weekly train commute from the location in Boston to New York. "I was looking to do something that felt the way I felt when I watched Back To The Future for the first time," Reynolds explains of the process. "I wanted to do something that felt like you were stepping into a world of wish-fulfilment and possibilities – a world that was funny, but had real stakes and real heart."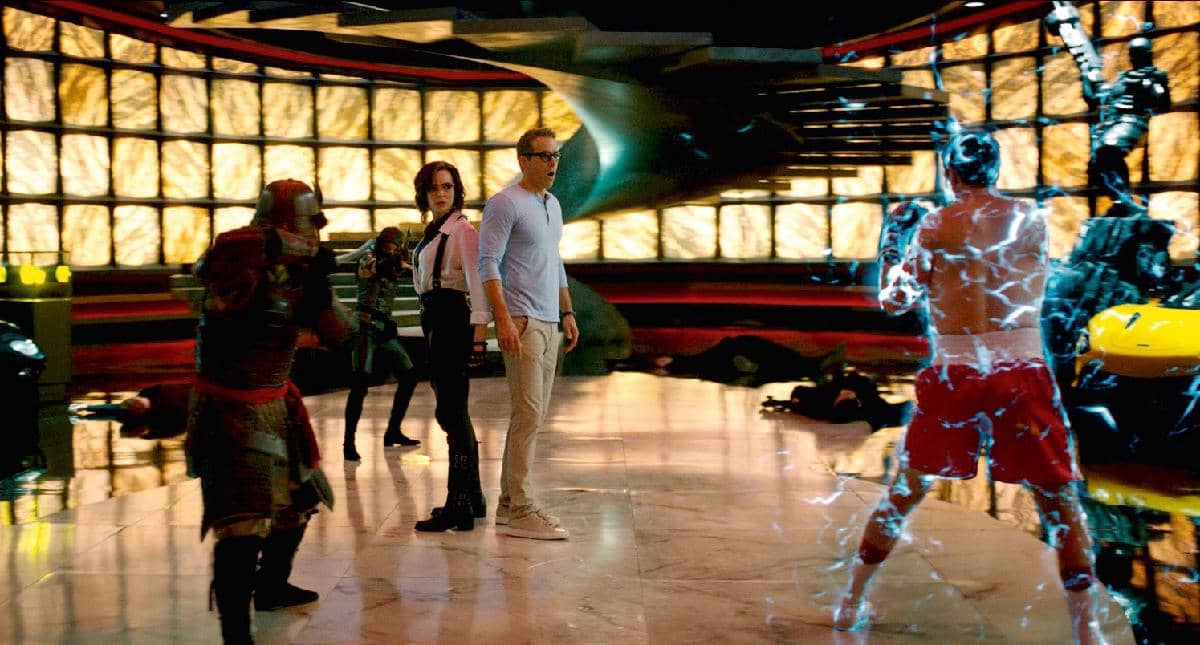 Those stakes then: Reynolds' sweet non-player character, Guy, is part of open-world game, Free City, where he works as a bank teller alongside his bestie, security guard Buddy. Developed by CEO of Soonami Games, Antoine, and maintained by coders Milly, Keys and Mouser, Free City is destined for a shutdown but Guy puts a spanner in the works by revolting against his usual programmed routine and forging his own agency. Sympathetic Milly creates an avatar, Molotov Girl, to enter the game while Antoine sends in his minions, Keys and Mouser.
As a dual-character, multi-accented role, it's perhaps little wonder that Levy thought of the chameleon star of Killing Eve, Jodie Comer, for Milly. "I was worried about doing the accent," Comer admits with a laugh when we talk on the phone in London. "I was like, 'I don't want to go into every role being like: 'I can do this accent!'" But as it turns out it was her vocal dexterity that helped land her the role, her feature film debut, against nearly 100 actresses. "I think she did three different accents in one particular scene in her audition," says Reynolds, "She just had it. It's one of those moments where Shawn and I are looking at each other, going, 'Let's just stop now, and get to work'."
You can read up to 3 premium stories before you subscribe to Magzter GOLD
Log in, if you are already a subscriber
Get unlimited access to thousands of curated premium stories and 5,000+ magazines
READ THE ENTIRE ISSUE
May 2020