di another day
Total Film|May 2020
Diana Prince returns in wonder woman 1984, the DC Comics follow-up that's smashing sequel conventions. Total Film meets the filmmakers to find out why the superhero Amazon is heading to unexpected places… including the decade of excess.
it's January 2020, and Total Film is emerging from a screening room in a swish Los Angeles hotel in a bit of a daze. We've just been blasted with 20 minutes of unfinished but electrifying footage from Wonder Woman 1984, and the resulting sensation is not unlike swinging from a lightning bolt with the Lasso of Truth. Showcasing footage from key scenes throughout the film, there's comedy and character-building and pulse-pounding action, including an epic contest in a Themiscyra flashback, and a truck chase in the Middle East that'd give Indiana Jones chills.
TF is still buzzing from the footage as we head upstairs to meet the woman behind it, director/producer/co-writer Patty Jenkins, who also helmed Wonder Woman's World War 1-set solo adventure, which opened in 2017. Warm and welcoming, and dressed in era-appropriate black leather trousers and a white power-shouldered top, Jenkins is in a rare position for a blockbuster director: months ahead of release, the movie is as good as finished.
"Very rare," confirms Jenkins. "And unfortunately so. I actually think that they should do it much more often." After finishing the first movie, Jenkins was set to direct all the episodes in limited series I Am The Night, but could only take on the first two when the Wonder Woman sequel shifted. "This movie was supposed to come out in the summer of 2020, and then Warner Bros moved it way earlier, because they were worried that they didn't have a movie for the fall. I was going to try to kill myself to make it work, but it meant I had to drop out of directing the rest of the episodes of my show, and we were barely going to have time – which is normal, but which is not great. You have special effects you need to do. They can look hokey when you run out of time, and we've seen that recently with a couple of things that had bad special effects, and it ruins everything."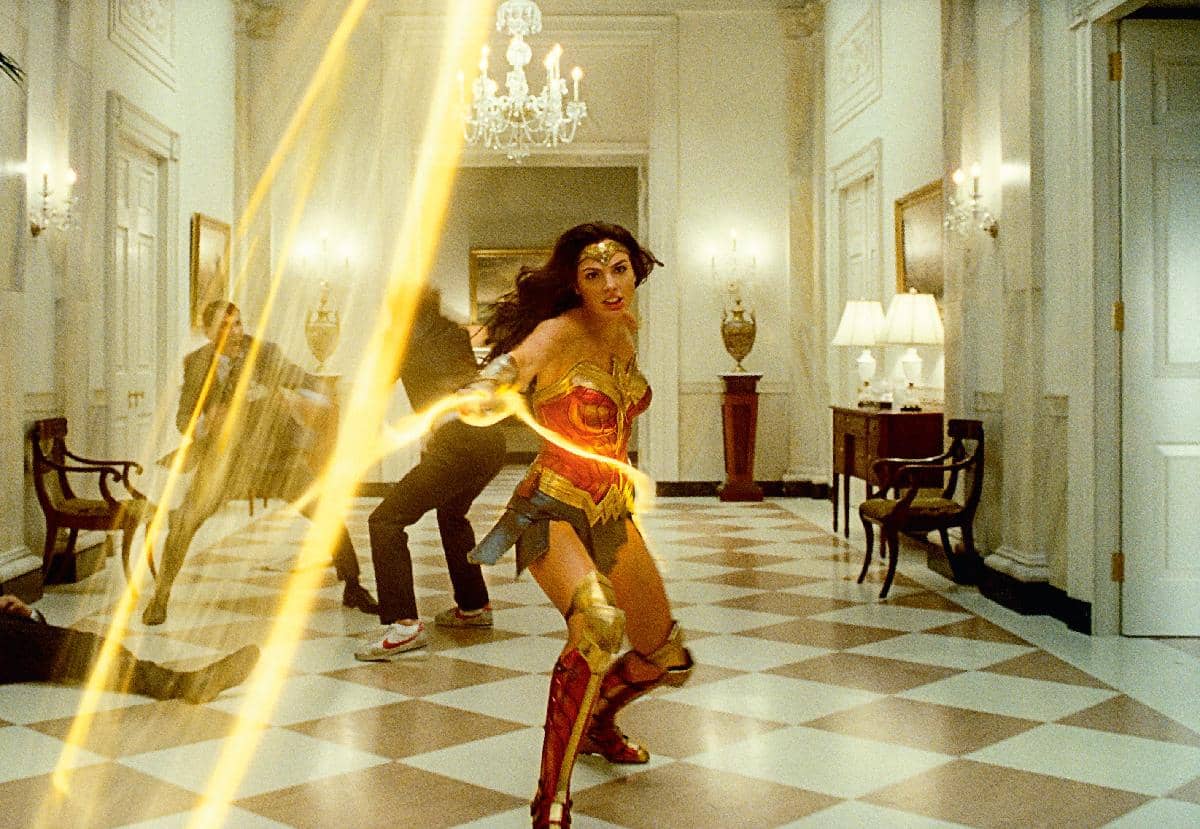 Thankfully for Jenkins, who was "sweating bullets", Warner Bros' release schedule changed, and Joker moved into the autumn 2019 spot earmarked for WW84, which then moved to its rightful home of summer 2020. "I think we need to stop this declaring of release dates," she considers. "It makes no sense to make huge-budget movies and to then run out of time to do [them] well."
Back in January, this meant Jenkins was in the unprecedented position of being able to sit back and tinker with the film, rather than racing towards the finish line in the way that effects-heavy blockbusters usually demand. And now, as a result of the ongoing impact of the Coronavirus, the team now have even more time for a relaxed post-production: due to cinema closures and social-distancing measures, the film shifted from its planned June release date to a more comfortable 14 August debut.
Mercifully, it's still opening in summer (other blockbusters have faced considerably bigger shifts in light of the Covid-19 crisis). "It was always designed to be a summer movie," says Jenkins (talking in January about its original move to the May date), and from the footage it figures: huge-scale action, but also a light touch and '80s palette that make it perfect for the most fun season in movies. Following on from the WW1 setting of the first film, there's nothing boilerplate about WW84 as a sequel.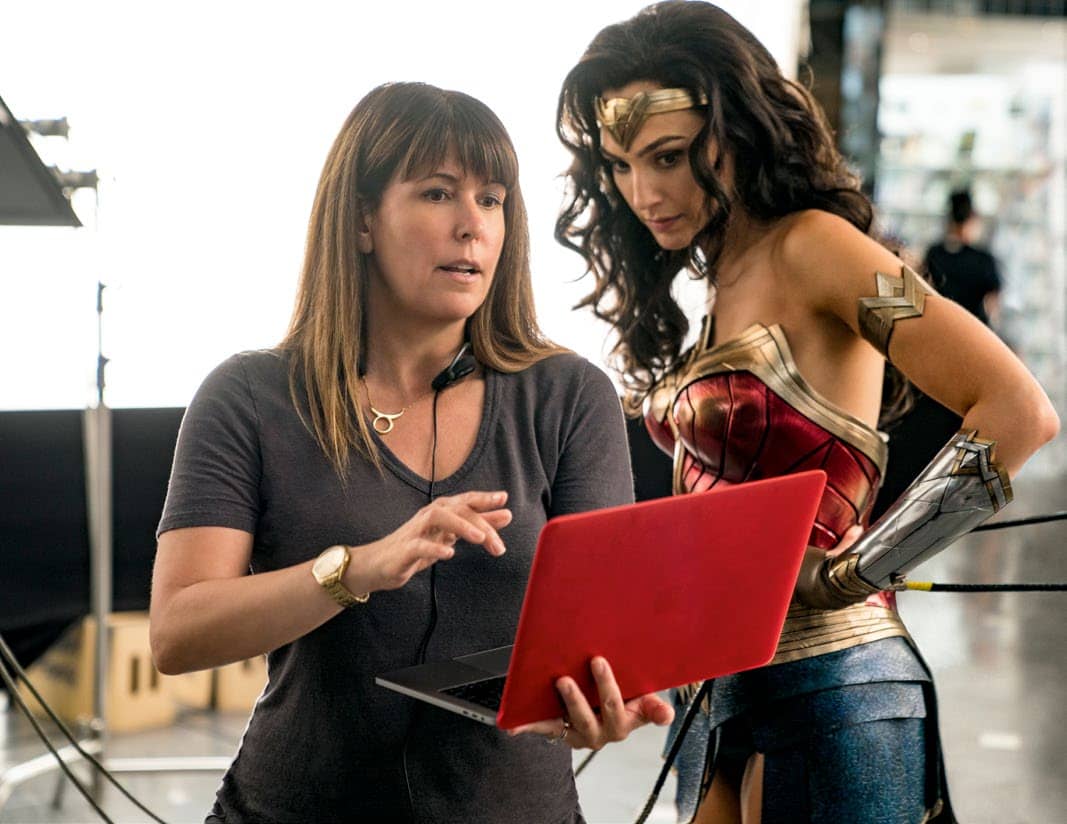 woman out of time
You'd think that after the stonking success of the first film, both critically (93 per cent on Rotten Tomatoes) and commercially ($822m at the global box office), a sequel would be inevitable, but apparently not. "Nothing's ever a no-brainer," explains producer Charles Roven. "It's not just, 'Let's make another one.' You're always trying to make another iteration, and make it as good – or better – as what preceded it. And that's always challenging. We always envisioned the film to not be a traditional sequel, in that it doesn't take place immediately after the first one ends. That amount of time, and the fact that Diana has lived that long, informs the character significantly from what the character was at the end of 1917."
You can read up to 3 premium stories before you subscribe to Magzter GOLD
Log in, if you are already a subscriber
Get unlimited access to thousands of curated premium stories and 5,000+ magazines
READ THE ENTIRE ISSUE
May 2020